Two artists interested in permeating reality with imaginary and irrational elements ‒ Marina Sailer and Gerald Moroder, will be presenting their latest art pieces soon at Galerie Hegemann. While Marina Sailer explores spaces of fantasy, filled with creatures displaced from regular life and positioned irrationally into historical or completely fictional scenes; Gerald Moroder moves beyond the material dimension and tries to return to the basic principle of creation; arché. The exhibition Phantasy Meets Reality will display paintings enveloped in mysterious moods and enigmatic meanings, and sculptures whose porous surfaces open up new perspectives through a plain shadow play.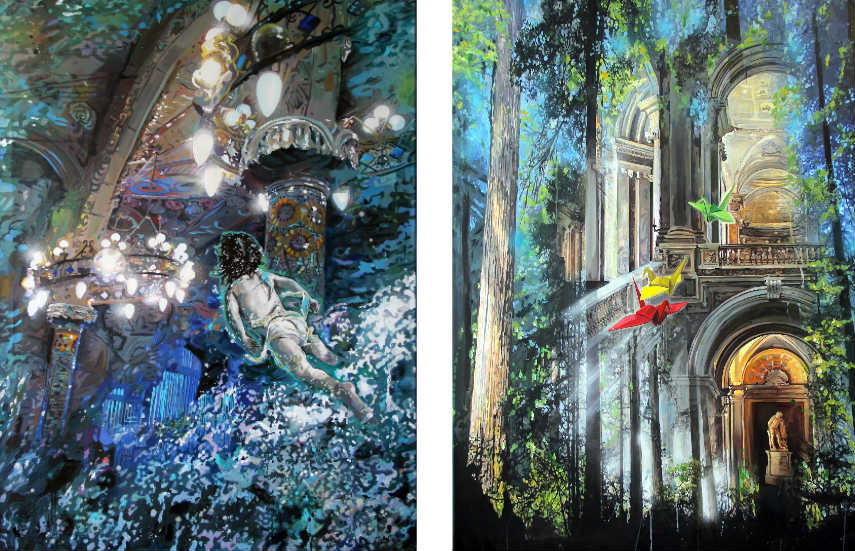 The Fantasy World of Marina Sailer
It won't be easy to find a logical explanation or a rational analysis of the interconnecting point between various subjects Marina portrays together in her art. Therefore, one shouldn't even try to do this, but should rather let go of rationality and become completely immersed in the vivid and mysterious atmospheres of her works. These bizarre, dreamy scenes combine fish with historical images, monkeys with fairies, flying carpets with cats. Unique pictorial enigmas bring together life and fiction to a common denominator; Dionysian beauty, which is nevertheless cloaked with a color-based, unifying harmony. Combining Romanticism with Modernity, she uses the Romantic ideal of an artist/poet who creates works based on his/her subjective impulses, emotions, dreams and thoughts. Probably following the early ideas of Schlegel, Schiller and Novalis, her approach to art starts from playing with her own experiences, memories and dreams ‒ fragments for building up a fantastic stage, bringing together the strangest objects related in a world based on coincidences. In the end, all of these ideas become condensed together with bright spots of light and color, which make her illusionist paintings memorable and effective.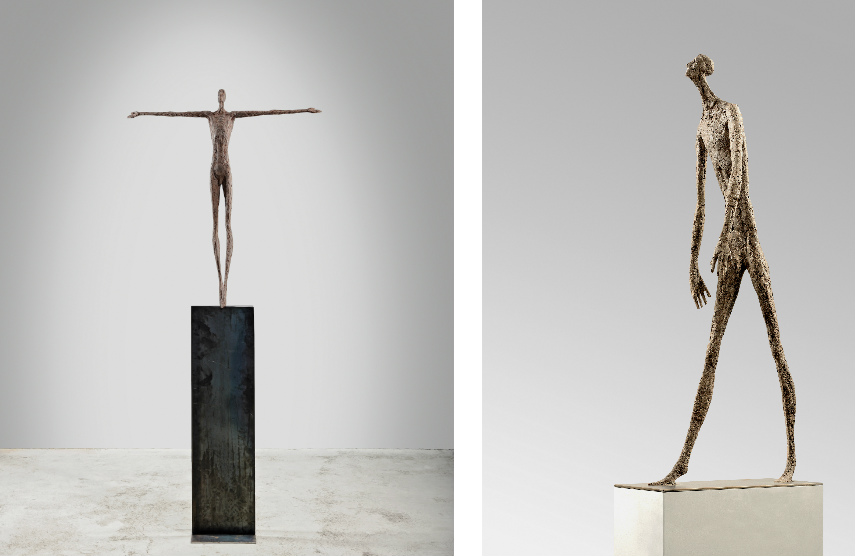 Transcending Materiality With Gerald Moroder
How to return to the basic principle that lies beyond everything material, and explore it trough something as material as a sculpture? Geral Moroder is trying to find out how, by going deep inside himself to find the answers about the transcendental ideas and forms which give shape to everything, which he then translates to the immanent and material world, by applying these deconstructed and minimal forms on his sculptures, usually depicting humans in their journey to self-recognition. The material aspect of the sculptures is minimal, and they are shown naked and reducted, which only adds to the sense of their weightlessness. These humans are shown in their initial shape, their pure and naked being, which surpasses the laws of rationality, during their long transformation and exploration of existence.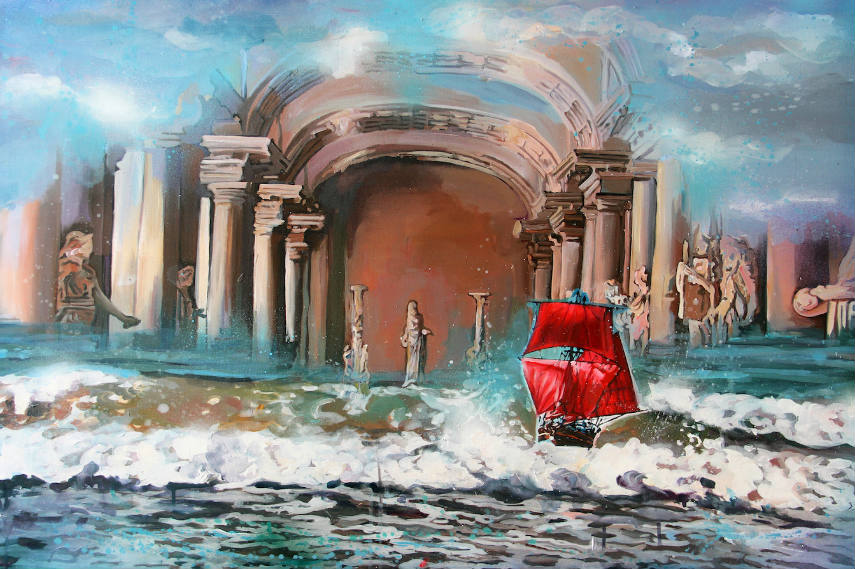 Marina Sailer and Gerald Moroder Art Between Life and Phantasy at Galerie Hegemann
The works of these two artists find a common ground in the imaginary world, in the deeply subjective and emotional investigation of the deepest human questions such as the origin of everything, the role of dreams and feelings in creating a sense of the world, and an image of the world which goes beyond the everyday reality. These sculptures and paintings by Marina Sailer and Gerald Moroder will take you on a journey deep inside yourself, and can serve as triggers for letting go of your own rational boundaries, and as an invitation for exploring your own concepts, dreams and emotions more freely. The vernissage of the exhibition Phantasy Meets Reality at Galerie Hegemann will be held on Friday the 10th of March 2017 from 6 pm until 9 pm.
Featured image: Gerald Moroder - Seiltänzer, 2016. All images courtesy Galerie Hegemann.