The Surrealist legacy is an impressive one; it still inspires various artists who find themselves triggered by their dreamscapes and, in general, the unconscious. The style that turns out to be the contemporary successor of the 1930s movement is most often recognized as Pop Surrealism.
The fusion of surrealist imagery with a pop twist is expressed by numerous artists differently; however, in the practice of Marion Peck, it leads to mystery or rather the absurd in the tradition of Lewis Carroll's Alice in Wonderland. The quirky, yet haunting imagery inhabited by fantasy creatures, forest animals, and melancholic children reflects the artist's fascination with the classical masters of the Renaissance, and the ones from the 17th or the 18th century, as well as the Disney aesthetic.
A selection of Peck's latest works will be presented within a solo exhibition titled Between Worlds at Danysz Gallery in Shanghai.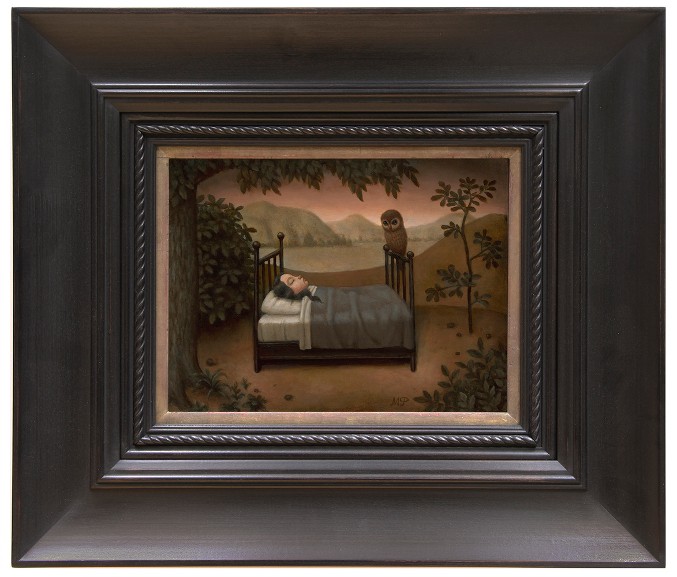 The Painterly Domains of Marion Peck
Marion Peck was born in Manila, the Philippines, but she grew up in Seattle. She graduated from the Rhode Island School of Design in 1985, and continued studying Fine Arts at Syracuse University in New York and Temple University in Rome. During the 1990s, Peck exhibited increasingly in galleries across the US, and then internationally, while the first display of her work in Paris happened in 2005 thanks to the gallerist Magda Danysz.
Through her painterly practice, Peck explores the surrealist tradition further, along with different mythological references, the unconscious, and nightmares. Her aesthetic is characterized by puzzled, sad, fragile characters, who evoke different emotional states.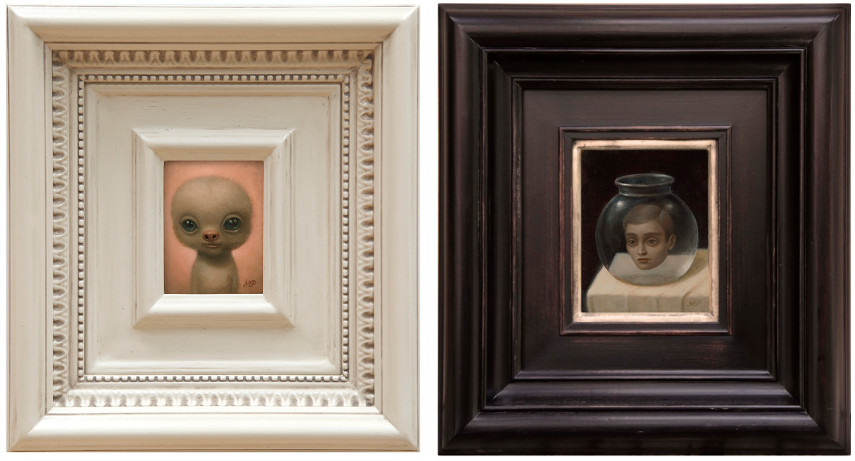 The New Works
With the recent series, Marion Peck examines the myth of Narcissus. The waters that once nurtured his mesmerizing reflection are no longer beautiful, and they are filled with different shapes and forms of the same. The connection between the ancient myth and the contemporary moment is obvious as our society plunges and gets lost in its own distorted image.
Although reminiscent of the 19th century Gothic novels, these theatrical works accurately articulate the paradoxes encountered on a daily basis.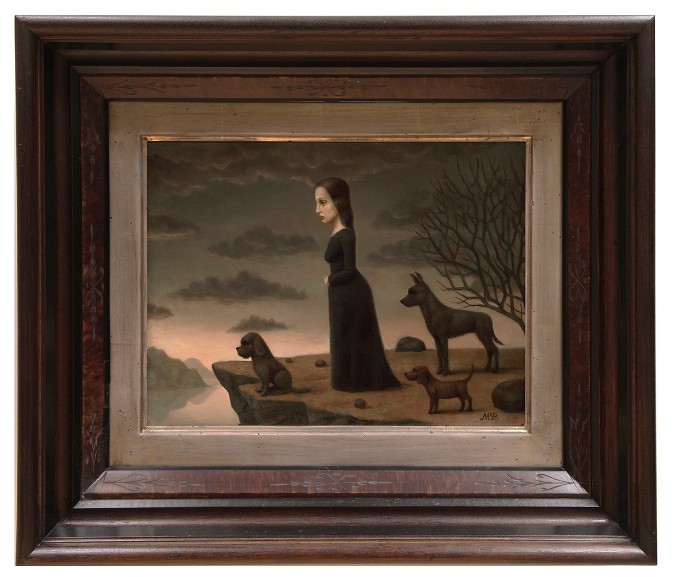 Marion Peck at Danysz Gallery
As they feature the human vulnerability and flaws, Marion Peck's eerie narratives also serve as a subversive reply to the commodification of emotions and representations, on one hand, and on the other to a thin line between reality and fiction we experience constantly in the digital era.
Marion Peck: Between Worlds will be on display at Danysz Gallery in Shanghai from 31 July until 11 October 2020.
Marion Peck studio visit - Danysz Gallery
Featured image: Marion Peck - Bear Dream, 2019. Oil on wood panel, 5 1/2 x 10 inches (14 x 26 cm), Frame: 11 1/2 x 16 inches. All images courtesy of the artist and Danysz Gallery.