The only female artist affiliated with the radical 1960s art movement Arte Povera, Marisa Merz holds a special place in the history of Modern art. A comprehensive retrospective of Marisa Merz art will soon be on view at the Hammer Museum. Titled The Sky Is a Great Space and organized in collaboration with the Metropolitan Museum of Art, it will be the first retrospective of the artist's work in the United States. Gathering five decades of practice, from early Arte Povera experiments to the enigmatic sculptures created in the 1980s and 1990s, to later installations that balance intimacy with impressive scale, the exposition will survey the prodigious talent and influence of the artist's understudied body of work.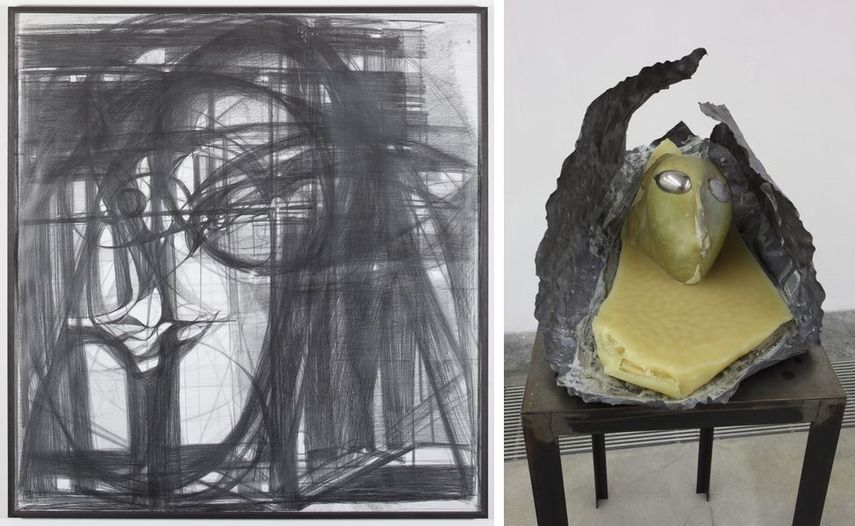 The Practice of Marisa Merz
The prominent Italian painter, sculptor, and installation artist who was awarded the Golden Lion for lifetime achievement at the 2013 Venice Biennale, Marisa Merz was the only woman actively involved with the Arte Povera movement. Linking materials of typically feminine creativity with Arte Povera's call to embrace poor, she created a variety of ingenious sculptures, paintings and installations from humble domestic items and traditional craft techniques. Often serving as a response to her own experiences, her challenging and evocative body of work demonstrates a sense of openness with regard to materials and processes. Yet, Merz has remained a marginal figure, even in the context of the Arte Povera movement.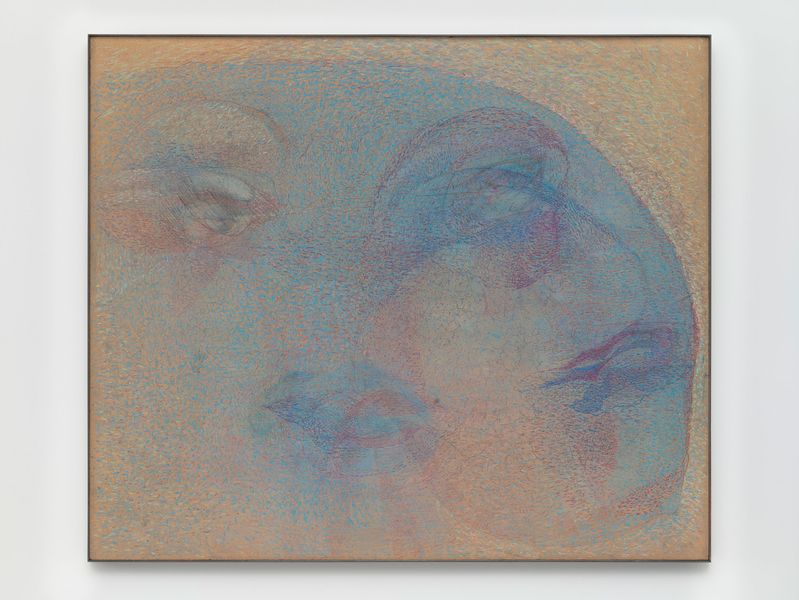 A Diverse Body of Work on View
The exhibition in Los Angeles will explore five decades of her prolific career, starting with her earliest works from 1965 created as a tangle of molded aluminum hung from the ceiling that combined sharp, rough metal edges with soft, biomorphic contours. It also includes a series of powerful sculptures of rolled up blankets bound with nylon thread from the late 1960s, referencing both her family life and the broader Italian tradition of polymaterialism. Other highlights include the artist's 1970s trademark installations of humble materials-delicate copper wire, bowls of salt and knitting needles; a series of small heads often modeled in clay and unfired that were first debuted in the 1980s, and a variety of recent installations of varying size and intricacy. It also includes recent painting and graphic works that combine collage elements and diverse materials.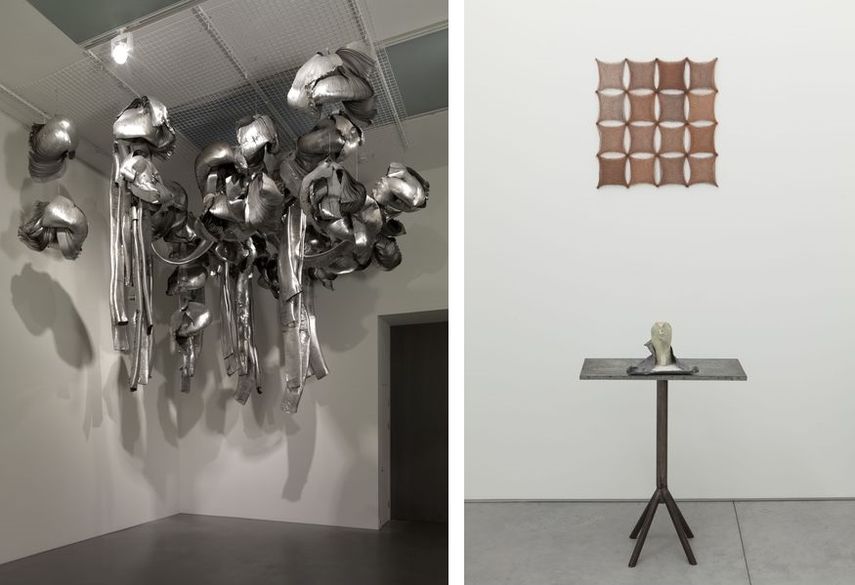 Marisa Merz Art Exhibition at the Hammer Museum
Previously shown at the Metropolitan Museum of Art, the exhibition The Sky Is a Great Space will be on view at the Hammer Museum in Los Angeles from June 4th to August 20th, 2017. It is curated by Connie Butler, chief curator at Hammer Museum, and Ian Alteveer, curator of the Department of Modern and Contemporary Art at the Metropolitan Museum of Art. The exhibition will be accompanied by the first monograph to be published in English.
Featured images: Marisa Merz - Living Sculpture, 1966; Left: Untitled, n.d. Right: Untitled, n.d; Left: Untitled, 1997 Right: Untitled, n.d; Left: Untitled, 1994 Right: Untitled, nd; Untitled, 2010; Untitled, 1993-96; Untitled, 1975; Untitled, 1968 or ca. 1975. All images courtesy of Hammer Museum.