Using surreal interpretations and cinematic gestures, the photographer Marjorie Salvaterra reflects on the shared experiences of womanhood. Her pictures are loaded with reference, humor and struggle to make sense of this crazy world. A visual artist and poet, Lisa Espenmiller combines her work with her spiritual life and practice, influenced by a decade-long meditation practice in the Soto Zen tradition, Taoist and Buddhist texts, Chinese calligraphy, and Chinese and Japanese painting.
The work of these two artists will soon be on view in a joint exhibition at The Hivery Mill Valley, organized by Upstart Modern. Works of Wisdom will present their distinct bodies of work, bearing a recognizable connection despite divergent mediums and styles. In both of their works, one can distinguish the gracious moments of healing and the intense episodes of emotional reaction. Both provocative and resonant, these bodies of work invite for self-reflection, evaluation and acceptance.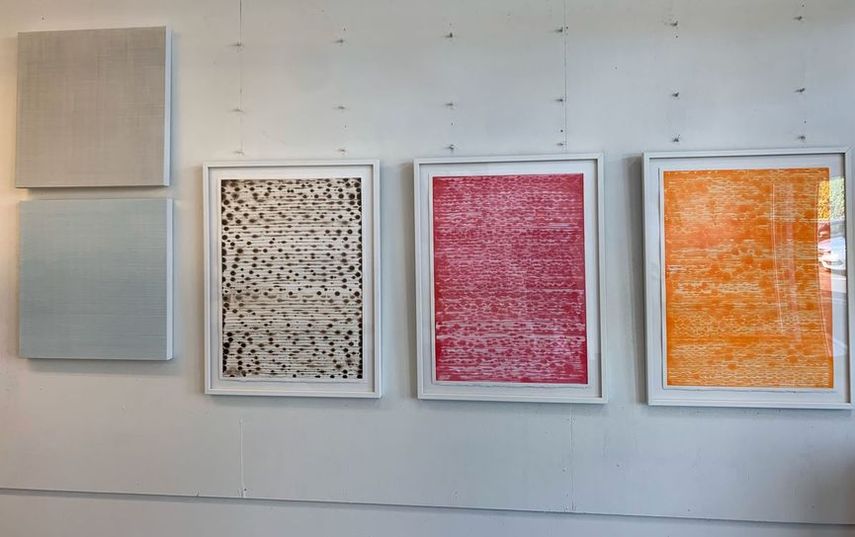 The Compositions of Marjorie Salvaterra
As Virginia Heckart, Associate Curator of Photography at The Getty Center once explained, Marjorie Salvaterra's images reveal "a fine line between sanity and insanity." At once humorous and dark, these works appear as stills from a film, striking an intriguing balance between the enigmatic and the relatable.
Working in balanced tension between honesty and emotion, Salvaterra's theatrical, carefully orchestrated compositions relate her personal experiences as woman, wife, and mother. As a whole, her work is about women and the pressure we put on ourselves and each other.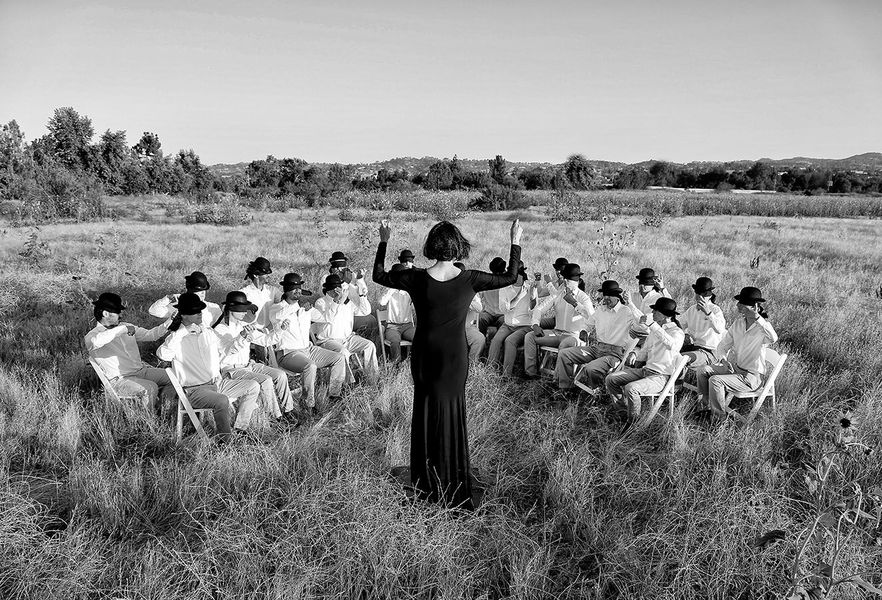 The Practice of Lisa Espenmiller
Working with the energies of both light and dark, Lisa Espenmiller centers her practice around the impulse to create objects of beauty and contemplation in response to familial and cultural dysfunction. Using hand-written text, line, grid, organic forms and repetition, the artist creates drawings and paintings which juxtapose visual poetry with meditative visual patterns with explicit written content.
Influenced by her decades-long meditation practice in the Soto Zen tradition, Espenmiller's work brings the viewer into fields of subtle rhythm and quiet stillness, creating a space for awareness.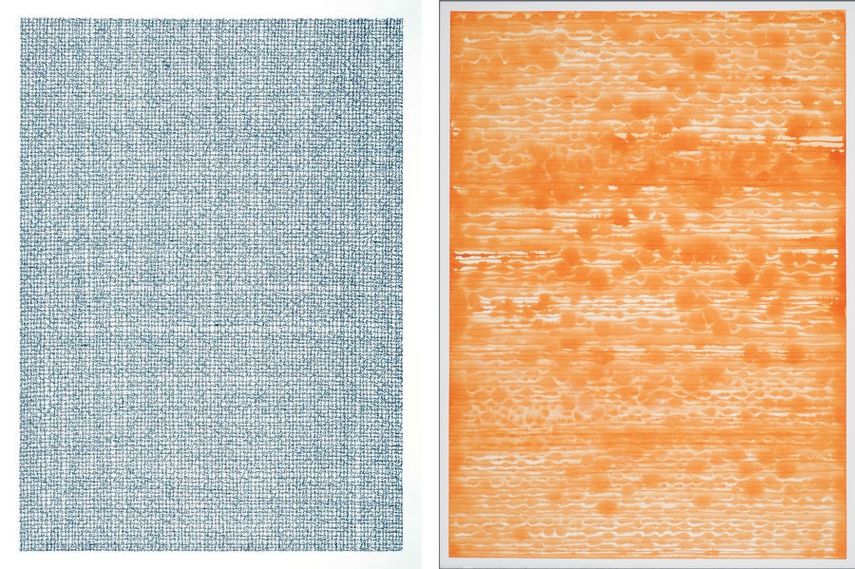 Works of Wisdom at The Hivery Mill Valley
Curator and Founder of Upstart Modern, Bettina Stiewe explained her choice of the venue:
As a collaborative working space that supports creative and entrepreneurial women from all backgrounds, The Hivery is the perfect setting to showcase the work of Salvaterra and Espenmiller - artists whose art comments on their lived experiences as women in today's society.
Organized by the Upstart Modern, the exhibition Works of Wisdom will be on view at The Hivery Mill Valley, a co-working space in Mill Valley, California, from January 5th to February 29th, 2020, but also at First Tuesday's in Mill Valley on March 3rd, 2020.
Featured image: Marjorie Salvaterra - Letting Go of the Way You Think Things Ought to Be. All images courtesy Upstart Modern.