The Melbourne-based Backwoods Gallery is organizing an exciting exhibition titled Wizards, Lizards and Broads. The show will celebrate the Mark Bode art but also the beautifully entertaining comic and graffiti art. Being one of the important figures among cartoonist circles, Bode is also known as a tattoo artist and graffiti artist. He mixes these three forms of art expressions in a perfect way, proving that all of these art expressions have many similarities. It's difficult to speak about Mark Bode art without mentioning his father, Vaughn Bode, the underground comics legend. Mark's art is hugely influenced by his father's work, particularly when it comes to comic book art. They have always been a team that largely impacted the development of graffiti art in general.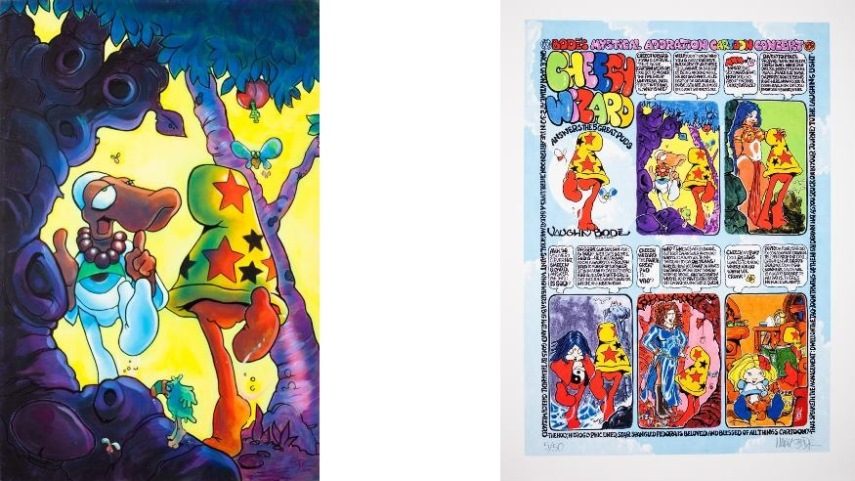 Mark Bode Art
Mark Bode was born in Utica, New York in 1963. While Vaughn was one of the most prominent figures in the world of underground comic books. He self-published Das Kämpf that is viewed today as the first underground comic book. During the 1970s, Vaughn Bode was one of the most renowned cartoonists in New York as well. He had a sharp sense of humor and, together with Trina Robbins, Spain Rodriguez, Robert Crumb and Ralph Bakshi, he became one of the founding fathers of the comic art movement. During that period, Vaughn's art became an important part of the rebellious humor and proto-punk culture, simultaneously creating a unique visual identity that would pave the way for the emergence of hip-hop. In addition, the extraordinary typography developed by Vaughn Bode was the prototype for the "bubble writing" graffiti style, while many graffiti artists replicated characters from Bode's famous comics. Vaughn died in 1975; however Mark continued father's art practice and embraced his artistic heritage.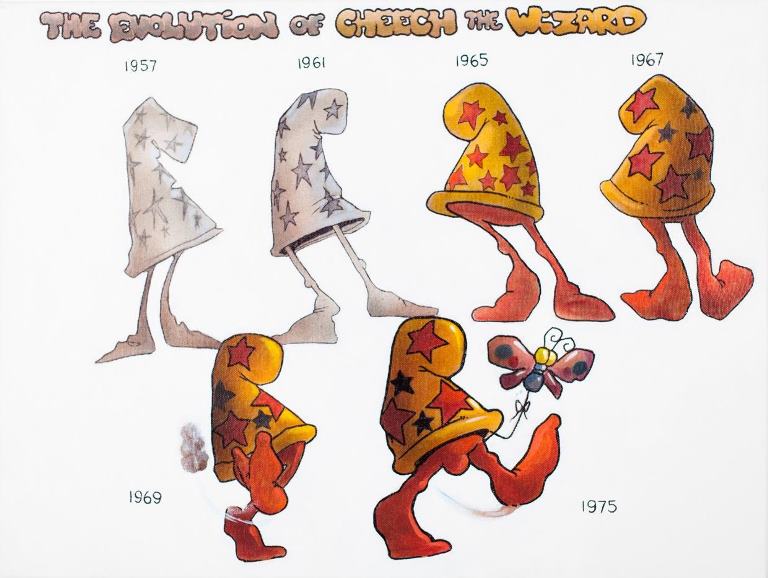 Wizards, Lizards and Broads
Mark Bode is a comic book artist, just like his father. In addition, he is known for his tattoo art, as well as for graffiti art. He is part of the international graffiti art scene, painting original Bode characters in cities across the world. Mark also collaborates with many famous artists, such as Os Gemoes. When it comes to the comic book art, he continues with his father's practice, while among his famous works are Subway Art, Spray Can Art, Mugs and Mascots, Burning New York, Broken Windows, Dondi White, and many others. He also contributed to publications like Heavy Metal Magazine and brand titles such as Teenage Mutant Ninja Turtles. The exhibition entitled Wizards, Lizards and Broads that is about to open at Backwoods Gallery is the latest in the series of shows presenting an overview of the huge Bode legacy, through original artwork as well as a rare collection of comic book work and sketches by Vaughn Bode.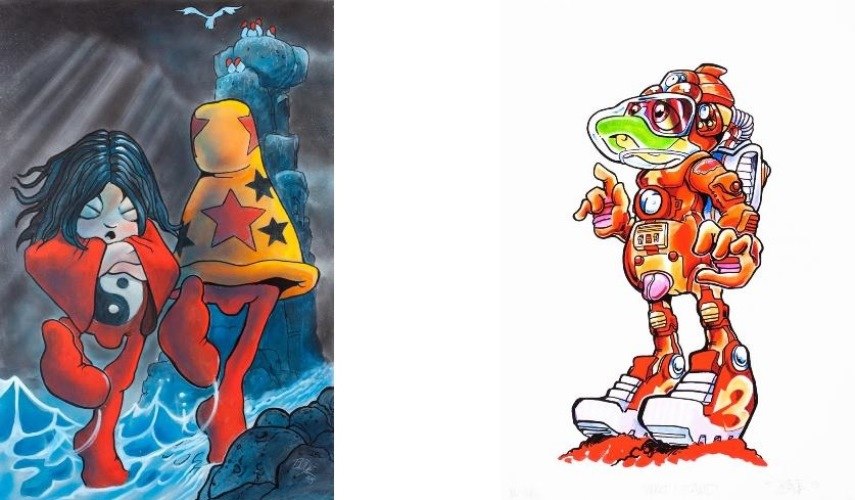 Mark Bode Art Exhibition at Backwoods Gallery
In the past few months, Backwoods Gallery organized a number of great exhibitions. In the end of April, the Gallery organized the exhibition of Deems titled In the Fold; in March, the visitors of the exhibition could enjoy the beautiful works in the group show titled A Study of Darkness. Now, the Gallery organizes another great show – Wizards, Lizards and Broads, celebrating the Bode art. The show will be on view from June 24 (with a special graffiti jam on Saturday, June 25) until July 3, 2016 at Backwoods Gallery, Backwoods Lane, Melbourne.
Featured Images: Mark Bode Art Exhibition. All Images courtesy of Backwoods Gallery.