An often posed question concerning the relevance of painting nowadays is being interpreted differently and is largely affected by the fact that this traditional medium has a leading role in the global art market. Regardless of the aesthetic pleasure which a painting certainly evokes, the matter of its social and political engagement remains constantly debatable.
A good example of the sophisticated painterly practice which reflects class, racial and gender-based issues in an urban society can be traced in the oeuvre of artist Mark Bradford. In 2017, he represented the United States at the Venice Biennale with the installation titled Tomorrow Is Another Day. Now, it will be shown once again at The Baltimore Museum of Art.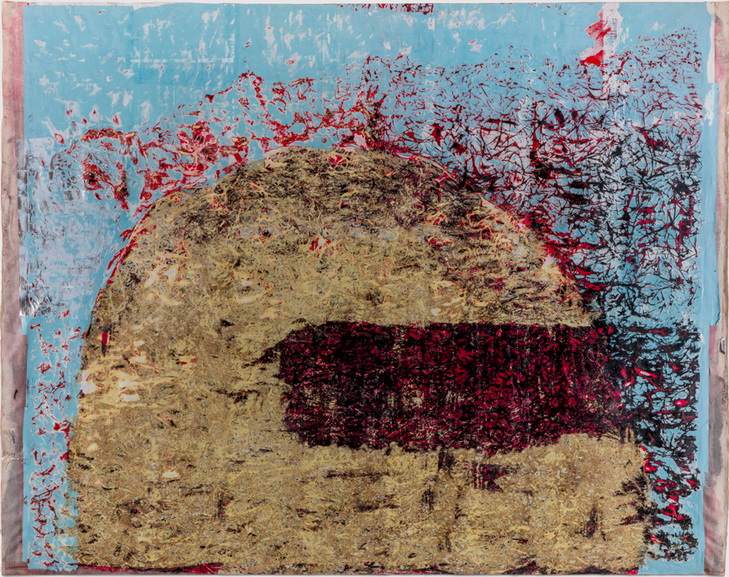 Social Articulation Expressed Through Painting
Mark Bradford is an established figure known for large-scale abstract paintings based on a mixture of fragments of found posters, billboards, newsprint, and custom-printed paper.
As it was mentioned, all of his works are engaged and function as some sort of social commentary which is also related to the fact that Bradford is the co-founder of the Los Angeles-based nonprofit Art + Practice, an organization which encourages cultural education by supporting the needs of foster youth living predominantly in South Los Angeles.
In general, all of his doings reflect an interest in art as a tool for individual and collective betterment.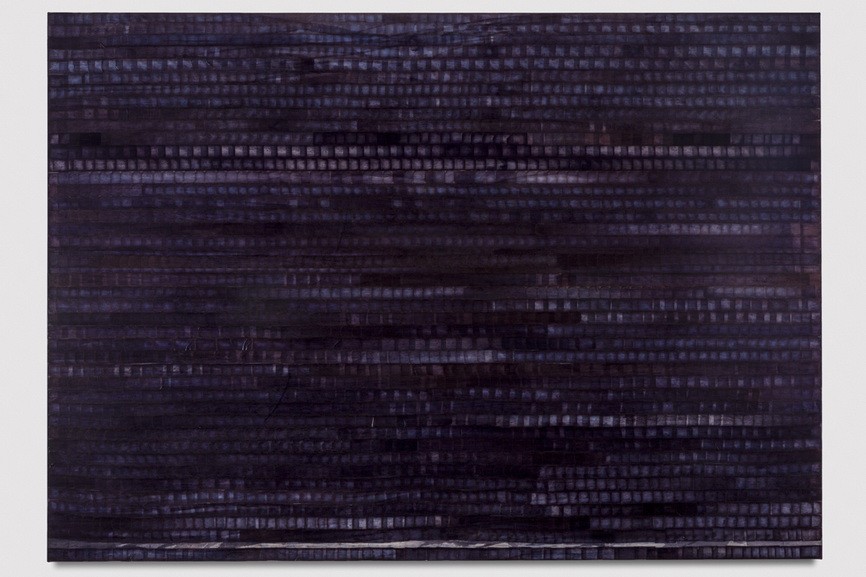 About The Installation
This complex installment is based on a multi-layered narrative and is expressed through a variety of media from painting to sculpture and video. By articulating the positions of socially marginalized groups, Bradford creates a distinction with devastating consequences of social and economic injustice.
The exhibition starts with the object Hephaestus which is engraved with the artist's poem that draws from the story of Hephaestus, son of the Greek goddess Hera, who was cast from Mount Olympus for being born lame. The following work is called Spoiled Foot and it is a suspended swollen mass with a black and red pockmarked surface that bears down on the visitor, yet another reference to the story of Hephaestus.
The Odyssey series consists of three shimmering black-purple paintings which surround the sculpture Medusa, a heaping and tangled mass of black bleached paper. The monumental abstract canvases which carry the exhibition title are followed by the last work - video titled Niagara, which deals with Black identity.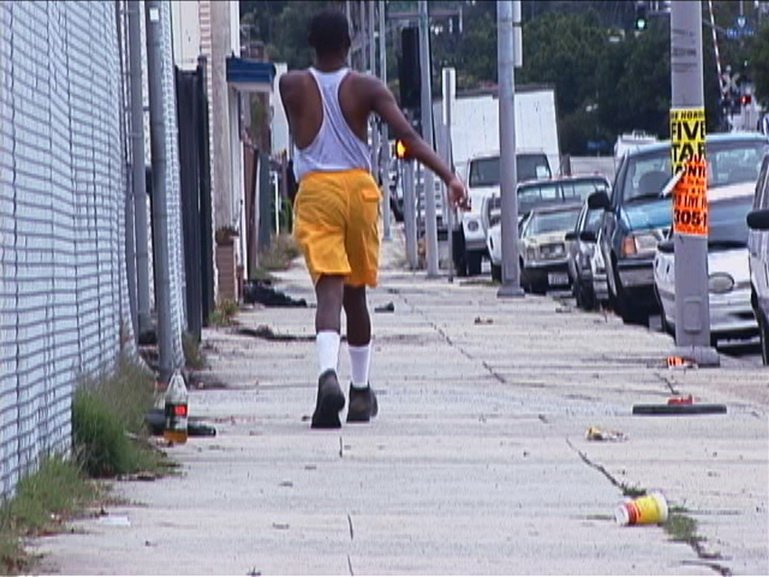 Mark Bradford at The Baltimore Museum of Art
It is important to point out that this exhibition will be followed by Bradford's engagement with the local community of Baltimore and that it will be conducted in partnership with Greenmount West Community Center (GWCC), a community art space for children and families two miles south of the museum.
A US debut of the Venice Biennale 2017 work is co-curated by Christopher Bedford, BMA, Dorothy Wagner Wallis, Director and Commissioner of the U.S. Pavilion, and Katy Siegel, BMA Senior Programming and Research Curator and Thaw Chair of Modern American Art at Stony Brook University.
Mark Bradford: Tomorrow Is Another Day at The Baltimore Museum of Art will be open from 23 September 2018 until 3 March 2019.
Featured image: Mark Bradford - Spoiled Foot. 2016. Mixed media on canvas, lumber, loan sheeting and drywall. Dimensions variable. Courtesy the artist and Hauser & Wirth. Photo: Joshua White. All images courtesy The Baltimore Museum of Art.