The 57th edition of Venice Biennale will run from May 13th until November 26th in 2017. Similar to the 56th edition, the Biennale will start one month earlier than usual. Mark Bradford, a leading American abstract artist working in both collage and paint, will represent the United States at Venice Biennale International Art Exhibition. Even though the details of his plans for the pavilion are still unknown, he stated that he would certainly touch on the political and social context in which he has always been creating as an African-American artist.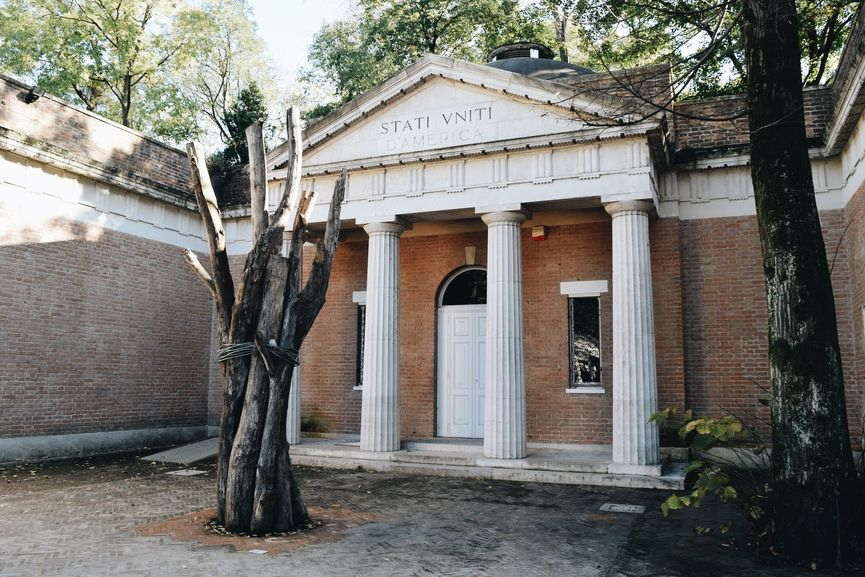 Mark Bradford at the Venice Biennale
Mark Bradford was commissioned to create a site-specific installation for the U.S Pavilion in Venice by The Rose Art Museum, selected to act as the commissioning institution by the State Department's Bureau of Educational and Cultural Affairs. This will be the first project at Venice Biennale presented by the Rose Art Museum. As they have stated, Bradford's work embodies art's capacity to both inspire wonder and catalyze enduring social change. Since the Rose's collection of postwar art is rooted in a commitment to material invention and expanding knowledge through culture, Bradford's practice perfectly aligns with core values and the character of this institution. Christopher Bedford, the museum's director, commissioner and co-curator of the pavilion along with Henry and Lois Foster Director of The Rose Art Museum and museum's curator Katy Siegel, emphasized that his connections to the 'social upheaval in recent years' make him 'particularly topical right now'.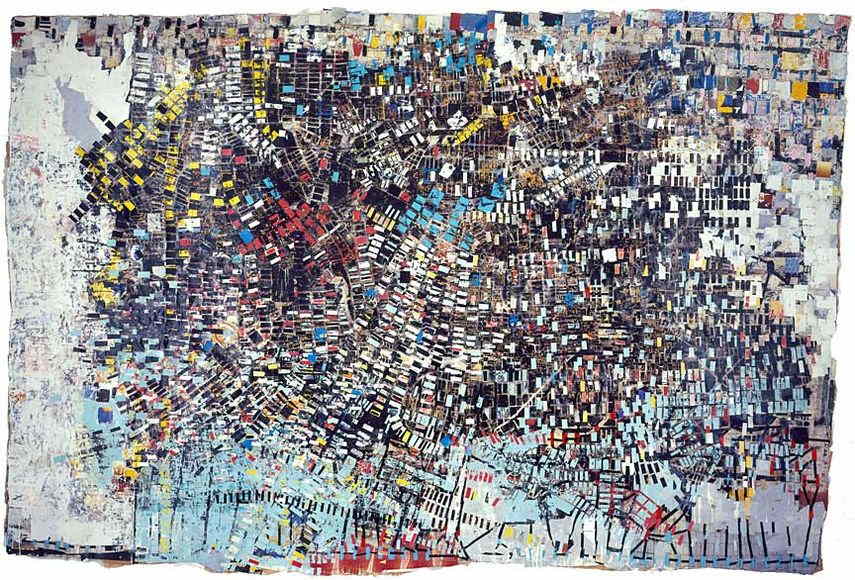 The Art and Activism of Mark Bradford
Born in Los Angeles in 1961, Mark Bradford works in different media evoking cross-cultural dialogue on social, political, and economic issues, bringing the focus to the urban communities' face. His large-scale abstract paintings explore the problems of class, race and gender that are shaping urban society in the United States. Representing a connection to the social world through materials, his richly layered and collaged canvases engage with the formal traditions of abstract painting. In addition to his artistic work, Bradford is engaged in social practice through his non-profit educational platform Art + Practice, emphasizing practical skill for foster youth and placing art in a larger social context. Believing that contemporary artists can change and reinvent the world they live in, his formal invention and social activism present a great contribution to culture in general.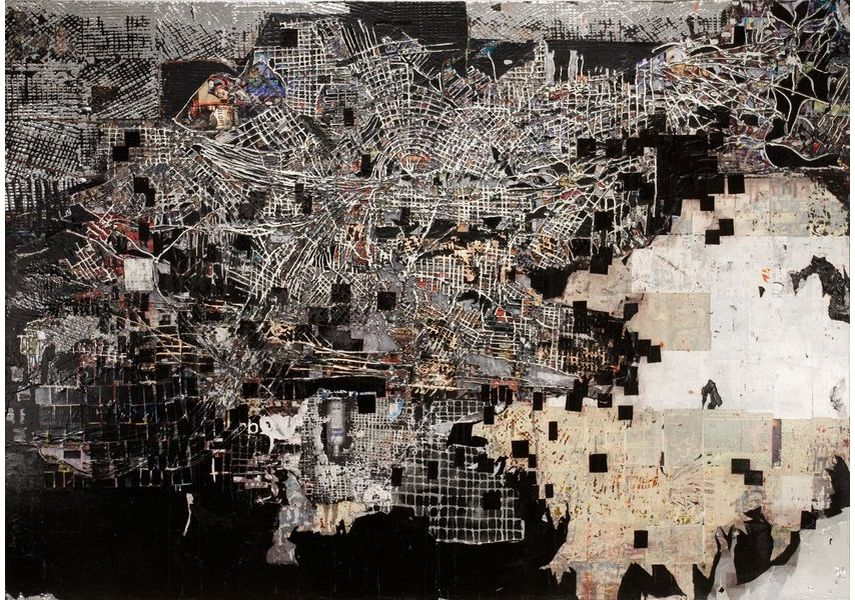 In the Company of Great Names
The Rose's collection of nearly 8000 works includes the impressive selection of works by Willem de Kooning, Roy Lichtenstein and Jasper Johns among others. The institution was under a financial strain during the 2008 recession, but it was renovated and re-opened in 2011 due to the outcry of the art world and Brandeis faculty. Mark Bradford succeeds great artists who have represented the United States at Venice Biennale in the past decades such as Joan Jonas, Sarah Sze, art duo Allora & Calzadilla, Bruce Neuman and Felix Gonzáles-Torres. He is not the first African-American artist representing the United States in Venice, but he joins a small group of them including Sam Gilliam, Robert Colescott and Fred Wilson.
Featured image: Mark Bradford, via latimes.com