Mark Dion, an American conceptual artist best known for installations that rely on the use of scientific presentations, will soon be presenting a fascinating selection of immersive artworks at the Whitechapel Gallery in London. Each of the prepared pieces draws attention to subjects of observing, conserving or exploiting the natural world.
This major solo exhibition will feature his large-scale installations made between the 1990s and the present, as well as new works made specifically for this occasion.
These installations were made with intent to lead the viewers on a journey through time and space, allowing them to see first hand locations otherwise completely unavailable to them.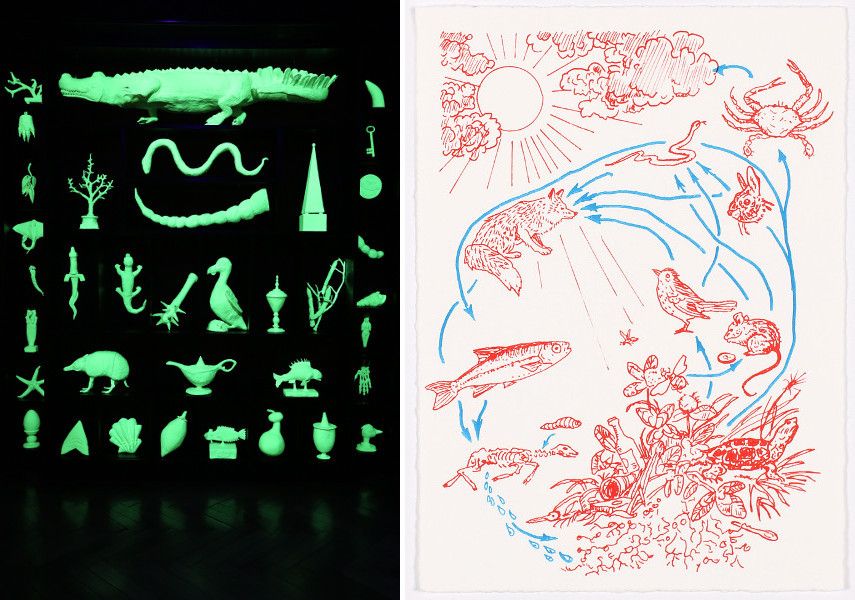 The Magic of Mark Dion's Work
Mark Dion, who was born in 1961, approaches art much in a fashion a scientist approaches an experiment of some sort. In fact, he can be described as an artist as much as a scientist, explorer, museum curator and archeologist. He examines how knowledge is assembled, interpreted, classified and presented.
Where Dion differs from scientists, however, is the final result of his practice - upon their completions, his research and collections come together as elaborate installations, installations that combine artifacts, material culture, photographs and documents.
Ultimately, the final goal of this artist's work is to raise questions concerning the culture of nature and the environment, hoping to make the viewers ponder on how nature can exist in urban spaces and how we have the illusion of managing and controlling natural elements of our planet.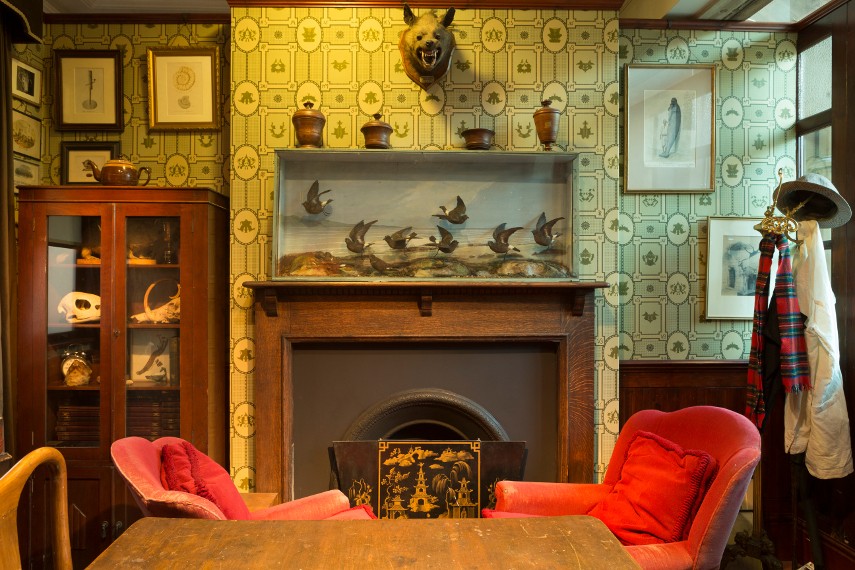 Installations Prepared for the Upcoming Show
Hunting Blinds will probably be the most intriguing element of the upcoming exhibition. Inspired by structures used to disguise hunters in the wild, each of these fully-functional installations is characterized by the personality of an imagined inhabitant. Viewers are invited to examine the belongings and attributes of the absent owners who left their cover devices. Wall-mounted felt banners depicting animals and items like photographs, intricate drawings, prints and models will all accompany the immersive installation.
The next segment of the upcoming show will be Bureau for the Centre of the Study for Surrealism and its Legacy, a recreation of a 1920s curator's office filled to the brim with evocative objects, artifacts and specimens from ancient and modern culture. This installation serves as a repository for objects defying classification.
Tate Thames Dig also deserves a special mention - planned to be presented in the final rooms of the show, this installation will be an iconic example of Dion's participatory practice. It will present unearthed clay pipes, plastic toys, credit cards and animal bones artists and historians, with Mark at their helm, found on the foreshores of Millbank and Bankside at low tide during the summer of 1998.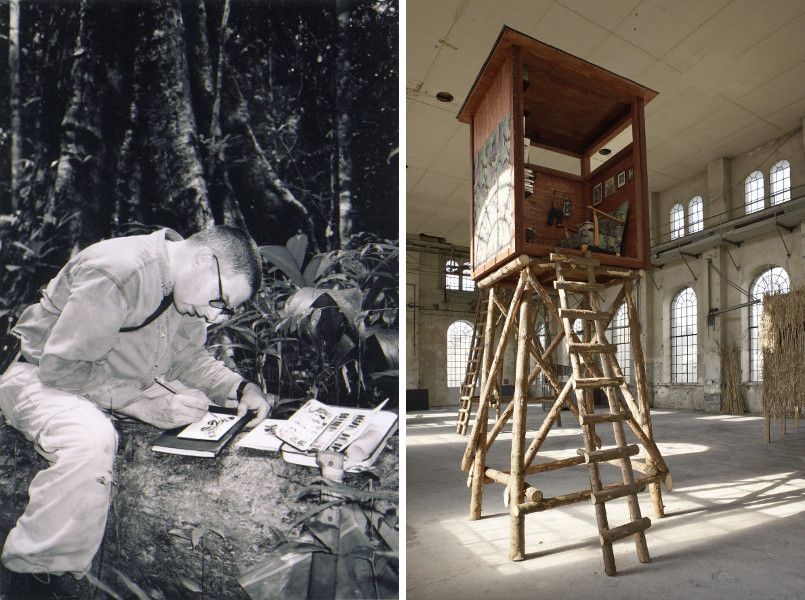 Mark Dion Art Exhibition at Whitechapel Gallery
The upcoming show will yet again prove why Mark Dion is so highly regarded by his contemporary peers. The unique sensations his installations are able to offer to viewers are rivaled by no other living artist and it's truly a marvelous feeling to get sucked into one of this man's artworks.
It will be on display between the 14th of February and the 13th of May 2018 at Whitechapel Gallery in London, England.
Featured images: Mark Dion - Costume Bureau, 2006. Mixed media, 188 x 274.3 x 99.1 cm, Courtesy Museum Het Domein, Sittard, The Netherlands, Photo by Chris Burke Studio; Hunting Blind (The Glutton) (detail), 2008. Mixed media, 300 x 170 x 230 cm, Installation view of Mark Dion: Concerning, Hunting at Kunstraum Dornbirn, Dornbirn, Austria, 2008, Courtesy Georg Kargl Fine Arts, Vienna, Photo © Adolf Bereuter. All images courtesy of Whitechapel Gallery.