His paintings and drawings are simply delightful. Simple yet meticulous, brilliantly executed to that point where you want to touch them, feel them under your fingertips, because they look like they will come alive any moment now. After taking some time off to be a full-time family man, Mark I'Anson returns for his first solo exhibition since 2012, hosted by Edinburgh's Arusha Gallery. Entitled Drawing for a revolution and a laugh, it will present a new, exquisite collection of works on paper produced over the course of the past year - his trademark portraits that will take us to some other time, some other place, and introduce us to a whole world set in the past.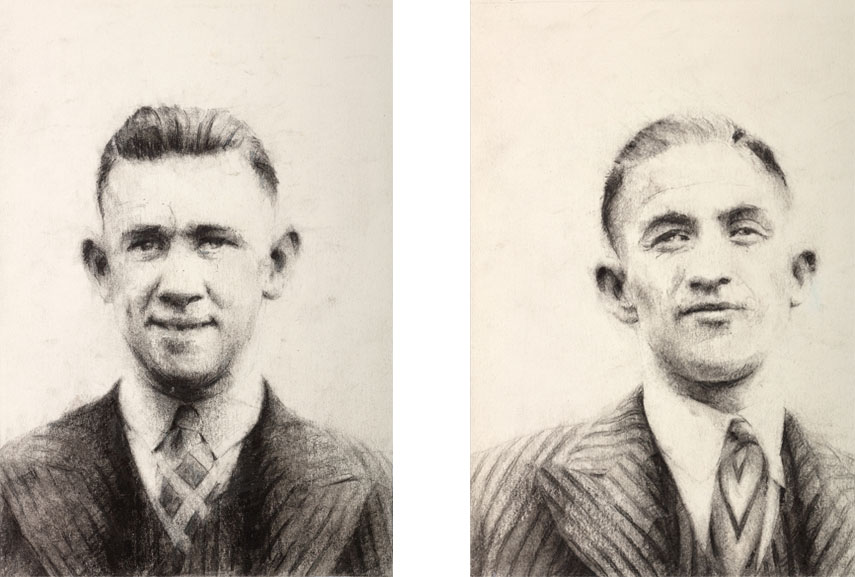 Scotland's Favourite
Ever since he graduated from Gtay's School of Art in Aberdeen in 1992, Mark I'Anson has been busy making art. His unique approach to portraiture and the ability to conjure the spirit of a time behind ours has brought him country-wide fame and an artistic year filled with exhibitions. One such showcase was the 2003 The Dream Team, commissioned by and shown at The Scottish Portrait Gallery no less, resulting in twelve portraits of Scotland's greatest football players now in the institution's private collection. In 2006, he had another successful show, this time supported by the Scottish Fisheries Museum, called Drifter, which featured sharp works on paper that depicted ships, in all their glory. In 2008, the artist did a series of paintings dedicated to the history of London's legendary football club, Arsenal, and those works were exhibited at the Emirates Stadium.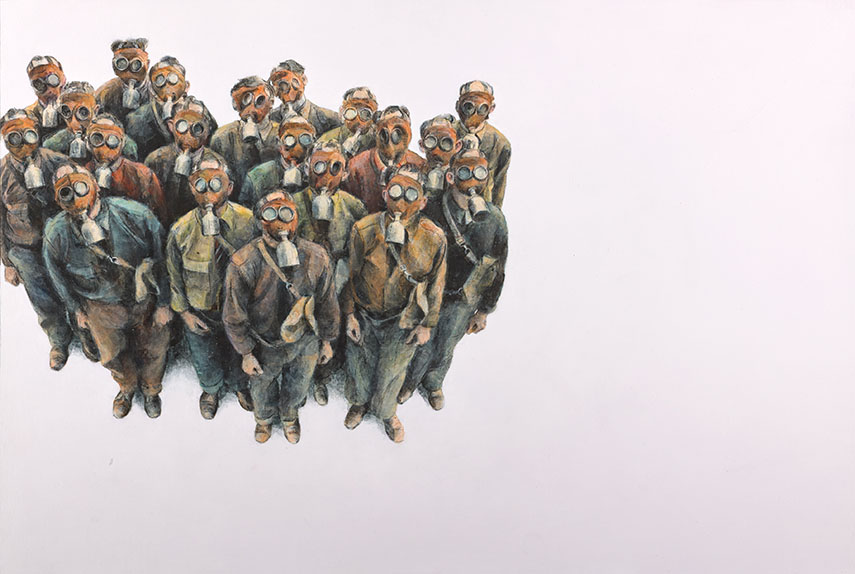 Drawing for a revolution and a laugh
More than fifty brand new drawings by Mark I'Anson will be on view as part of the show at Arusha Gallery, following the artist's exploration of the 20th century "northern" history. His subjects are drawn from everyday life, found vintage photographs that he has collected over the years, and drawings represent the starting point and foundation of all of his artworks. In them, he portrays the silent heroes of ordinary lives - working women during the war, sailors, police, protestors, soldiers, successfully conveying their every emotion to a stunning accuracy. Meant as an homage to all these people, the drawings of Mark I'Anson range from rebellious to humorous. A highlight of the exhibition is a grid of sixteen drawings that brings together war veterans, policemen, soldiers and clowns, challenging our perception of masculinity through the concepts of power and vulnerability.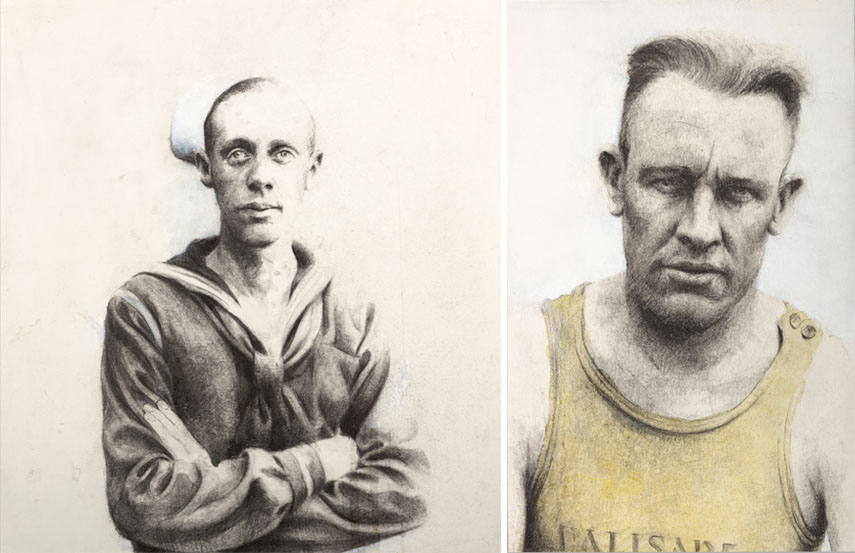 Mark I'Anson Exhibition at Arusha Gallery
Drawing for a revolution and a laugh, an exhibition of works by Mark I'Anson, will be on view at Arusha Gallery in Edinburgh, Scotland, from April 15th through May 2nd, 2016. The show comes a year after the gallery gloriously relaunched the artist's work at events like Art 15 and the London Art Fair, where they showed two large portraits from his Disciple series. A private view is scheduled for April 14th, from 5pm to 8pm.
  Editors' Tip: Always Boats and Men
Imagine an entire book which contains the art of Mark I'Anson and the poetry of Angus Martin. That's what Always Boats and Men represents: A beautifully put together volume reflecting upon the relationship between an island people and the vessels that carry them 'down to the sea in ships'. The book was published to accompany an exhibition in the summer of 2010 held at the Scottish Fisheries Museum, Anstruther.
Featured images in slider: Mark I'Anson - Oh What a Lovely War (Stephen and the Girls); Team III (blue), 2016; Team III (red), 2016; Duck and Cover II. All images courtesy the artist and Arusha Gallery.