When someone mentions street installations or sculptures in the public sphere, many contemporary art lovers think of Mark Jenkins, amazing American artist whose work moves the boundaries of relations between space and art. Fabien Castanier Gallery from Culver City, California, organizes the Mark Jenkins exhibition, where the artist will exhibit his latest works, created during his stay in Los Angeles. The show entitled Still Life will be an opportunity for art lovers to enjoy in Jenkins' recognizable art (i.e. site – specific installations), but also in three-dimensional canvases and anthropomorphic string instruments. Anyway, an amazing exhibition is to open a new season in one of Culver City and Los Angeles best galleries (take a look at our Culver City Travel Special article).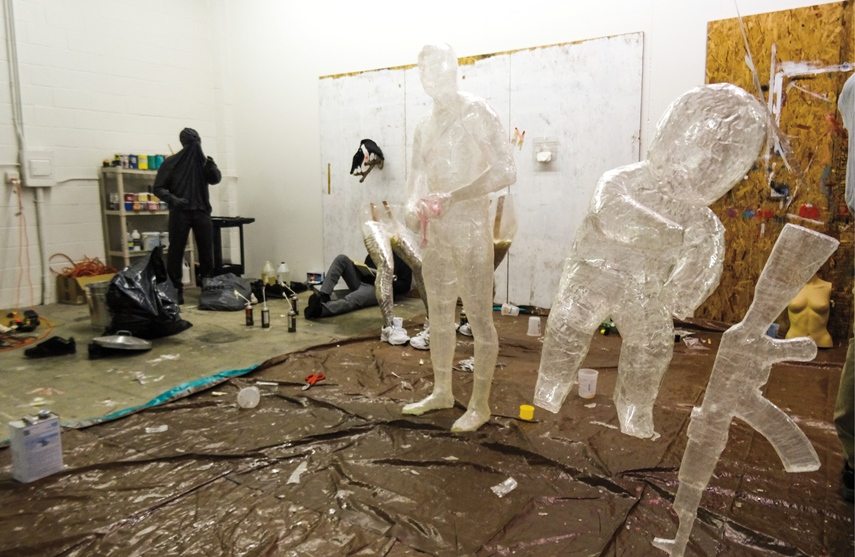 Different Realities in the Art of Mark Jenkins
Mark Jenkins, a Washington, DC-based artist, is best known for his amazing site-specific installations. By questioning a variety of social and urban themes and issues, Mark Jenkins redefines the limits of sculpture both in public space and in galleries. It doesn't matter if artist's sculptures are placed in the street or someplace inside. These sculptures alter perceptions of the ordinary and create surreal settings that infallibly elicit an alternative experience.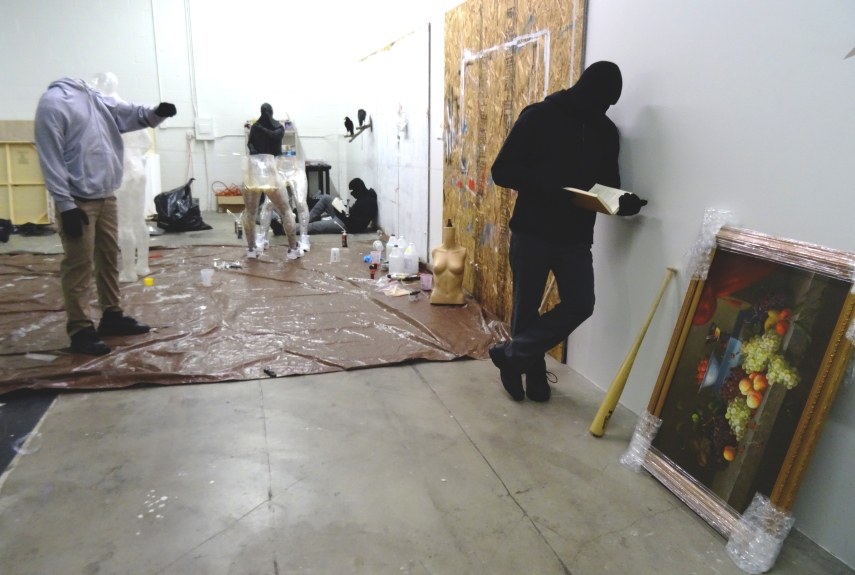 Sculpture and Space
As it is the case with almost every art medium, it is very important how one places an artwork in space. This is crucial when it comes to site-specific installations. The placement of the artwork creates a new form of discourse central to space and audience. For the pieces he situates in the urban environment, the artist intentionally leaves the sculptures unattended to fulfill their life cycles to whatever end, may it be natural deterioration or confiscation (take a look at our article about understanding and collecting contemporary sculpture). The viewer's reaction to his pieces becomes part of the sculptures, turning the street into a stage.
Therefore, Mark Jenkins' sculpture practice has even some characteristics of performance art.
Mark Jenkins' exhibition at Fabien Castanier will be also an opportunity for the artist to create a performance platform within the gallery, incorporating the viewers not only as spectators but as actors themselves.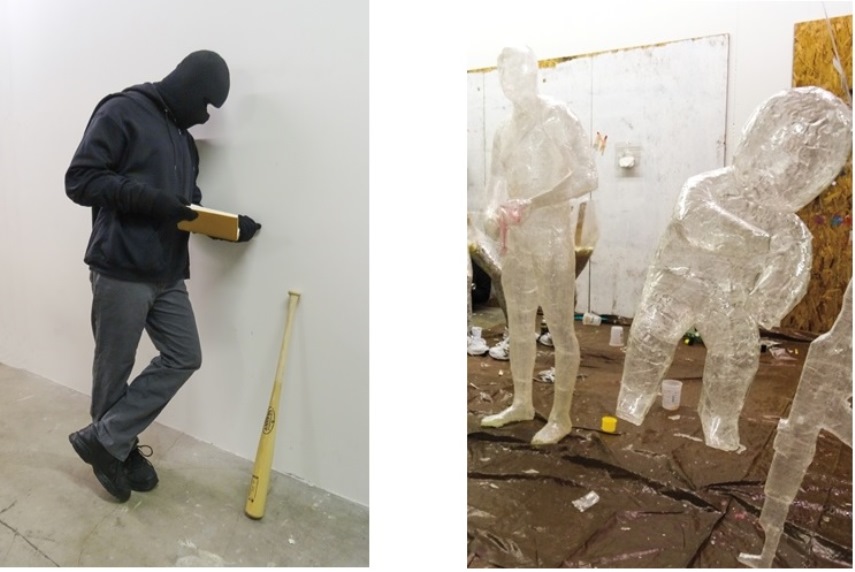 Still Life
Visitors of the Mark Jenkins exhibition at Fabien Castanier will be able to see all-new body of work created in LA. Apart from site-specific installations and anthropomorphic stringed instruments, the collection also features an evocative series of incorporated taxidermy, and a human birdhouse. Jenkins constructs his people, animals, children – entities commonly filled with life – into inanimate objects, frozen in bizarre postures and scenarios.
By using his unique method, Jenkins has materialized a range of characters, from translucent ducks, dogs and babies, to his most well-known clothed hyper-realistic figures.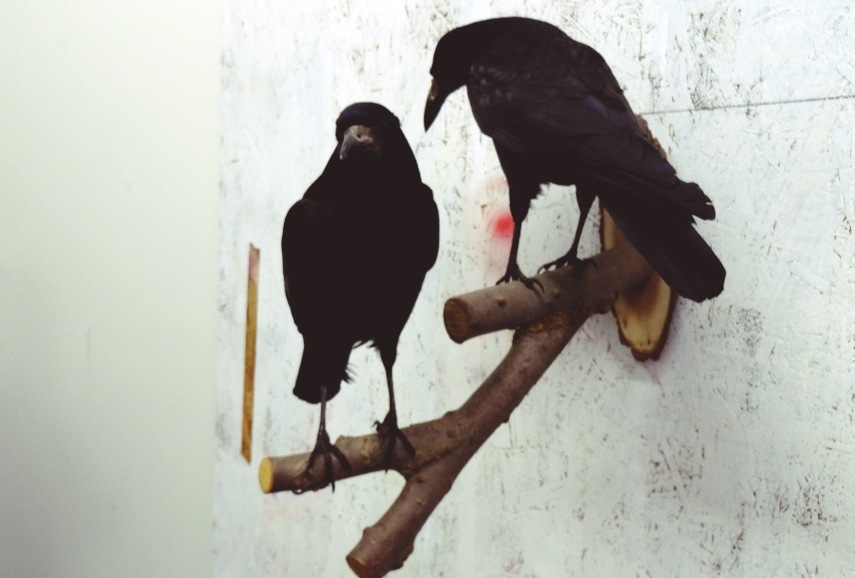 Mark Jenkins Exhibition at Fabien Castanier
Still Life is the first solo show for the artist at the Fabien Castanier Gallery. Mark Jenkins' exhibition will attract all true art lovers from the wider Los Angeles area. The show will be on view from September 5th until October 3rd 2015, at Fabien Castanier Gallery in Culver City, California. Opening reception with the artist will take place on September 5th at 6pm.
Sign up for My Widewalls for free, and be informed about upcoming exhibitions!
Featured Image: Mark Jenkins - Birds, detail
All Images courtesy of Fabien Castanier Gallery.