New Year is commencing in a big style for London's Lazarides Gallery. The renewed gallery founded by Steve Lazarides, most known as being the right hand of Banksy, welcomes as its first big star in 2015 the American sculptor and installation artist Mark Jenkins, who will have his debut solo show at the Lazarides space. The Jenkins' show entitled Moment of Impact will be just what you would expect from the controversial artist – new life-sized sculptures and three-dimensional canvases, as well as some of the most notices works from many projects and shows spanning the past two years. Interesting and shocking as always, Jenkins will continue in 2015 to break boundaries and social interaction and the manner we engage with urban environments.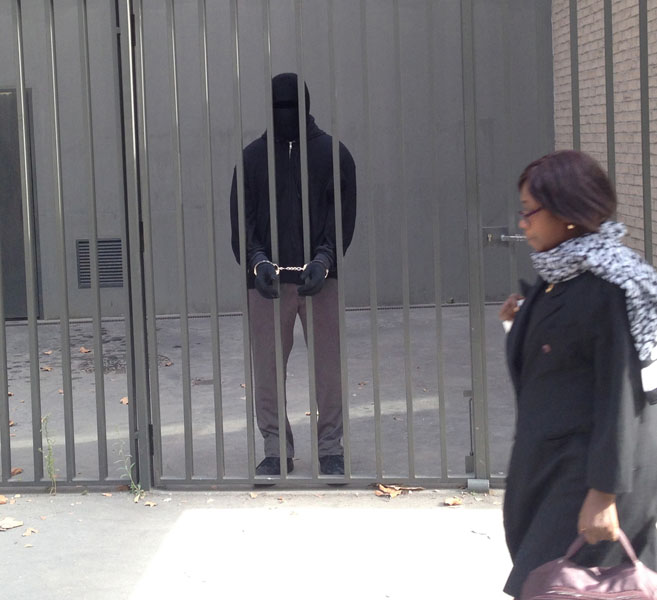 Debut Lazarides Show
Moment of Impact extends Mark Jenkins' multidisciplinary practice and thought-provoking interventions into the gallery space for the first time. The show follows the artist's popular appearance in Lazarides' group showcase BRUTAL last October, in addition to various international exhibitions throughout America and Europe over the past year. Some of the 2014 highlights include Miami Art Basel, Nuit Blanche Paris and widely acclaimed shows in LA, New York and Cologne. As well as within formal gallery program, Jenkins' outrageous interventions can be found in major cities across the globe, challenging the way in which the public engage and experience urban environments.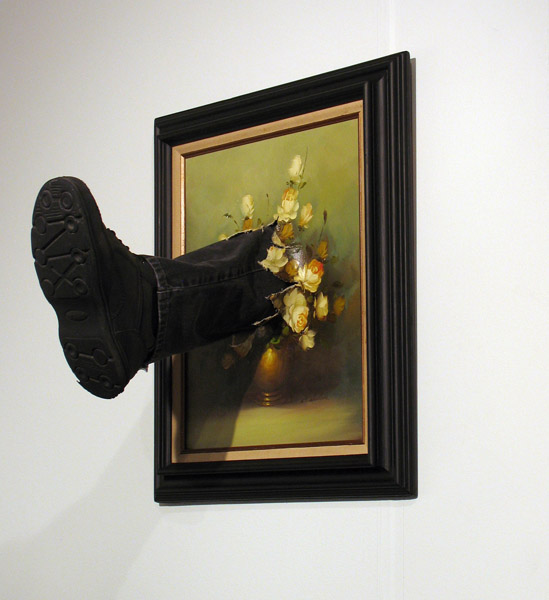 Continuing the Tradition
The debut solo show Moment of Impact opening January 16th will introduce a new collection of child-sized sculptures constructed in situ alongside mixed-media still life canvases, continuing the artist's signature themes from his kicked paintings series. Jenkins attempts to remove himself from conceptual ideas associated with creating each artwork, instead focusing on the medium and production process, allowing the finished work to initiate its own relationship with each new space it inhabits. The powerful installations of the Washington based artist transform the ordinary into the sudden, cutting through social standards and provoking powerful intuitive responses. The context in which the installations are viewed undisputedly influences the way in which the works are examined, from public displays to formalized gallery curated exhibitions, each provoking a complex dialogue of questions and open-ended narratives.
This is why every Mark Jenkins' show is a turmoil of many things, emotions, visual experiences and constant questioning. Moment of Impact opens the third week of January, on Friday, 16th at one of London's most hip art spaces, Lazarides Rathbone, and it will stay on view until February 5th, 2015.
If you like the art of Mark Jenkins and you would love to know more about his upcoming projects, sign up for My Widewalls
today!