Mark Lewis is Canada-born, London-based artist who started off as a photographer before moving into filmmaking. In 2009, he represented Canada in the 53rd Venice Biennale. His short, silent films usually document landscape, whether it's natural or urban, creating spontaneous narratives. The first major exhibition in France revolves around Above and Below the Minhocão, recent work made in São Paulo, Brazil.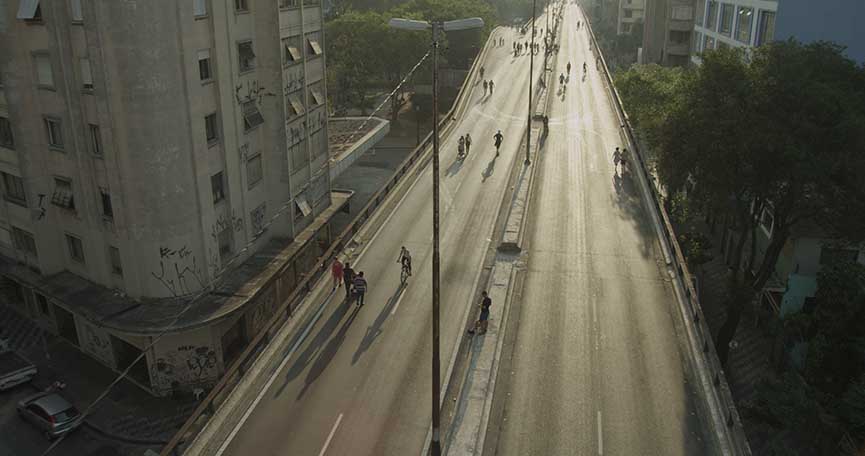 The Minhocão
The Minhocão is an elevated highway, named after a quasi-fictitious earthworm-like creature. At night and all day on Sundays, the traffic is closed, allowing unhampered movement to pedestrians and cyclists. Lewis tends to tell a visual story of this overpass, showing an adjoining courtyard and neighboring sidewalks. His protagonists are the people found on the spot - on the phone, riding a bicycle, walking hand-in-hand, but also the road itself, taking a break from usually very busy vehicle stream. The focus is places on the great impact the city infrastructure has on the lives on its inhabitants. The exhibition will also feature a selection of pieces exclusively chosen for the Paris show.
Lewis's creative oeuvre also includes Observation in Cheorwon Country, from 2014, which explores a piece of land located between North and South Korea now divided by the two countries. The film shows the different approach to the same area, containing pieces of history and conflict, such as military trenches made of rubber tires and an observation deck. The fact he was only able to shoot from the southern part confirms the ongoing hostility between Koreas and their completely opposite views on society.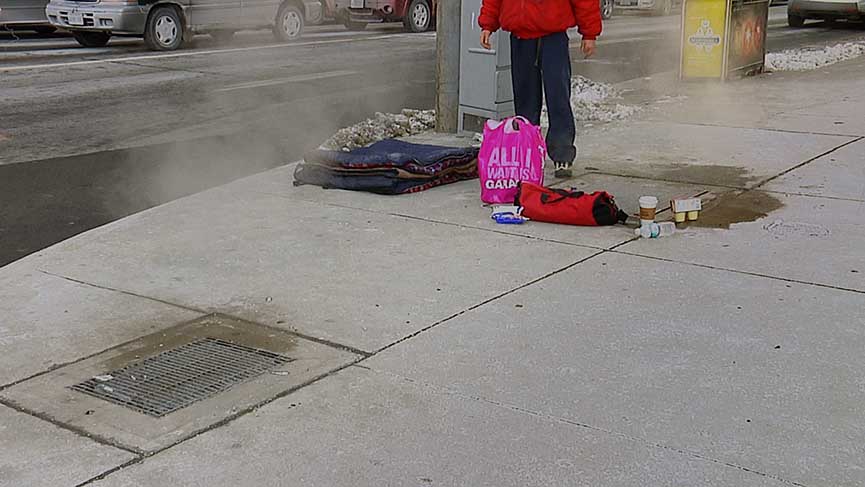 Flying longshots
The work of Mark Lewis is based solely on the visual representation. The composition of shots, usually long, replaces the standard narrative forms of storytelling. His trademark movements, from which the exhibition takes its name, are from above and below, making the most out of both bird's eye and worm's eye view. His scenery usually involves non-places, the spaces constructed for a defined purpose, such as transport, not inhabited but frequented by people, and the actions happening within them. Lewis makes sure he uses up all the available perspectives and technical possibilities (tilting, zooming, panning, reverse dolly, to name a few) in order to review the everyday life though the cinematic apparatus, in addition to using the sense of vertigo. His films translate the meaning of urban existence and the effect the moving image can have on the legibility of it, investigating essential questions of our times, such as perception and experience.
Mark Lewis, Above and Below, from February 5th through May3rd 2015 at Le Bal, Paris.
Make sure you check out two other artists and filmmakers documenting cities and people - JR with Rivages and A.V. Rockwell with Open City Mixtape here on WideWalls!

If you want to get the latest from the world of art videos, sign up for My WideWalls today!