Mark Whalen's latest exhibition "Stranded" at Merry Karnowsky Gallery in LA came down last week. Over the past month, visitors had the opportunity to see Whalen's new body of work, which includes themes for which the Australian artist is well-known, such as tiny people doing different human activities - playing, creating, or experimenting – and settled in limited geometrically-designed spaces. According to the artist, "Life is a series of rooms, and in here and out there are all of these interconnected states of being." Through his meticulously crafted worlds, Whalen explores different human interactions that take place in the modern world. The overall impression is bizarre with humanoid characters resembling puppets.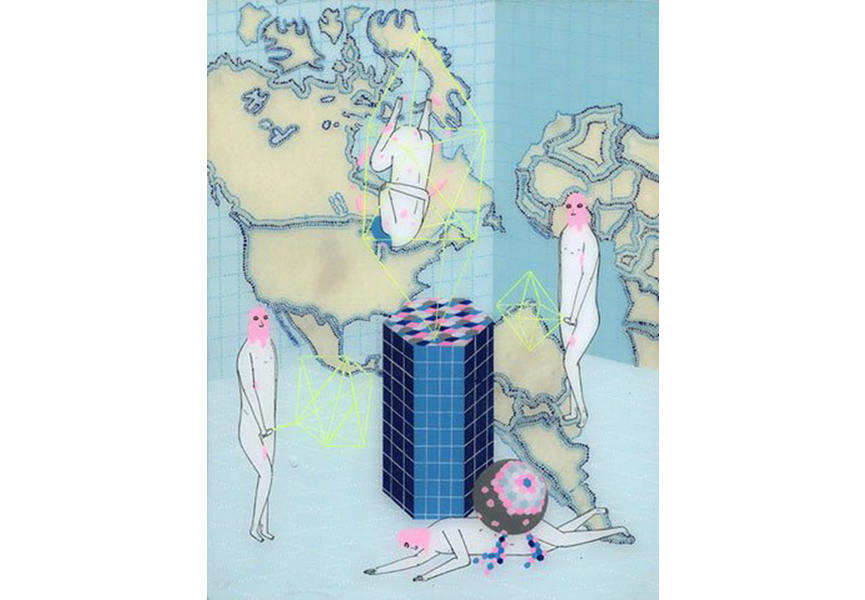 Ceramic Vessels
However, a series of ceramic vessels that was also on display entire month shows how Whalen re-interprets these same themes through another medium. Whalen's odd catalog of human activities is taken further with ceramics. The exhibition at Merry Karnowsky Gallery introduced the audience with Whalen's new aspect of his art. The artist's modern pictorial ceramic vessels were exhibited for the first time and have been well received by audiences.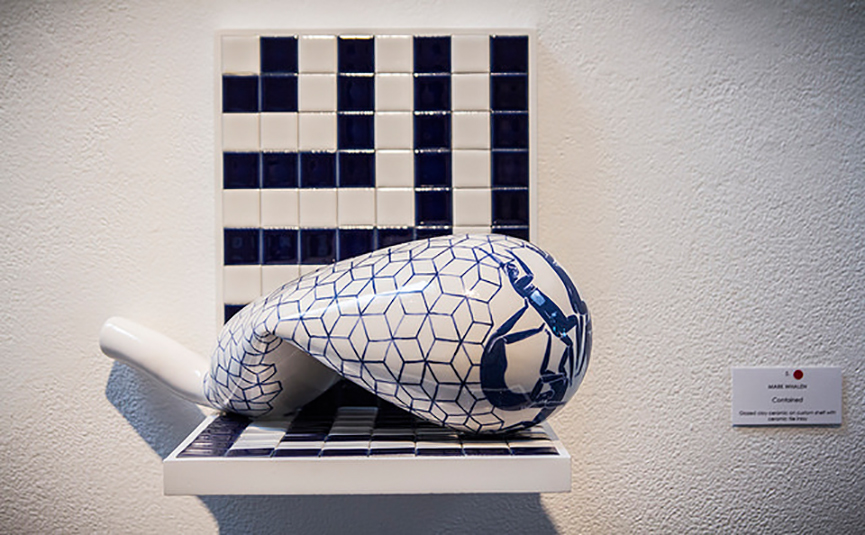 About Merry Karnowsky Gallery
The Merry Karnowsky Gallery is home to several of the most significant artists working today. Founded in 1997 by Merry Karnowsky, the gallery has had a central focus for over a decade; championing emerging and mid-career artists who push beyond the boundaries of formal definition. The Gallery is devoted to exhibiting contemporary works of art that are challenging, innovative and committed to fostering new directions in American art.