"Yet do I fear thy nature / It is too full o' th' milk of human kindness / To catch the nearest way." It is a phrase from William Shakespeare's Macbeth, in which Lady Macbeth compliments her husband, his compassion and benevolence. As such particular, positive thought, it served to inspire the title of an exhibition coming to Galerie Da-End in Paris, where two artists delve into the essence of human beings, their physical and emotional evolution through history and time. The Milk of Human Kindness will present new paintings and sculptures of Swede Markus Åkesson and Brit Lucy Glendinning, who were reunited for the first time to embark on a joint artistic journey.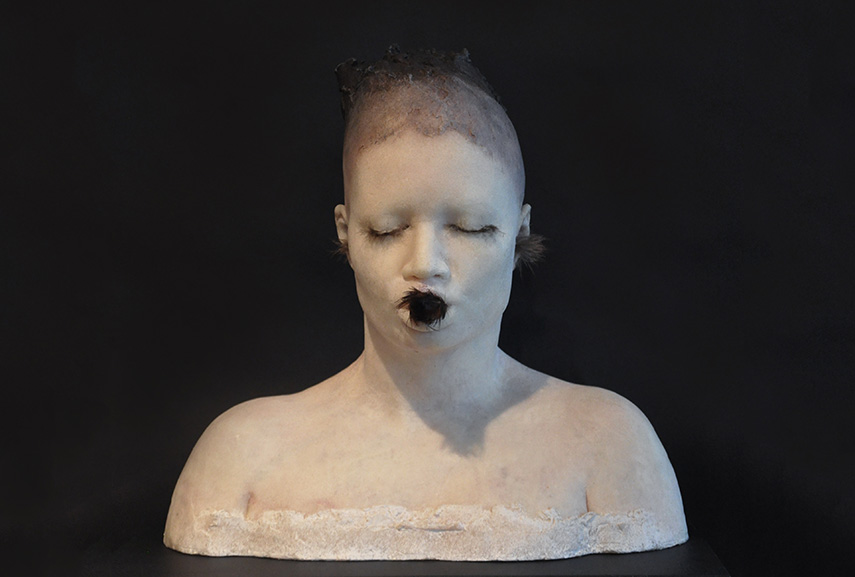 Lucy Glendinning and the Animals Within Us
Guided by the highly conceptual tendencies to explore the future of mankind and its relation to one self, British artist Lucy Glendinning sculpts hybrids, half human and half animal, which serve as a sort of a prophecy. Deeply invested in contemporary philosophical and psychological themes, she wonders about the man's physical appearance resulting from the genetic engineering and genome modification. The artist goes to highlight the animal within every living human being and seems to suggest that, no matter how fast we evolve and reach the highest possible level of consciousness, we still inevitably strive towards our beginnings, to our primary instinct. Lucy Glendinning considers this drive to be subconscious, independent from culture, yet influenced by current ecological changes and the question of global sustainability.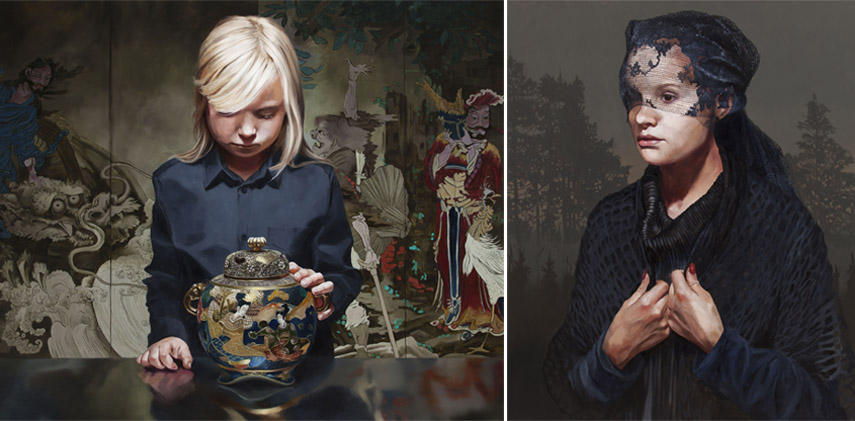 Markus Åkesson In-Between Worlds
As a response to these works and the other half of this investigation, Swedish painter Markus Åkesson presents us with the question of illusion, tricking appearances, the fact that things are, more than often, not at all what they seem. Through enigmatic paintings, he portrays juvenile characters involved in a kind of a plot, unwilling to reveal their true intentions to their audience and hiding behind masks. They appear to be holding a secret, perhaps a universal one, flailing somewhere between reality and dreams, the real world and the underworld. Markus Åkesson's characters are defying their fears and darkness, maintaining their spirituality by engaging in a variety of rites of passage. Their poetic environment suggests a different perception of their being, an almost phantasmic one, and the presence of their soul, in spite of all the urge to hide.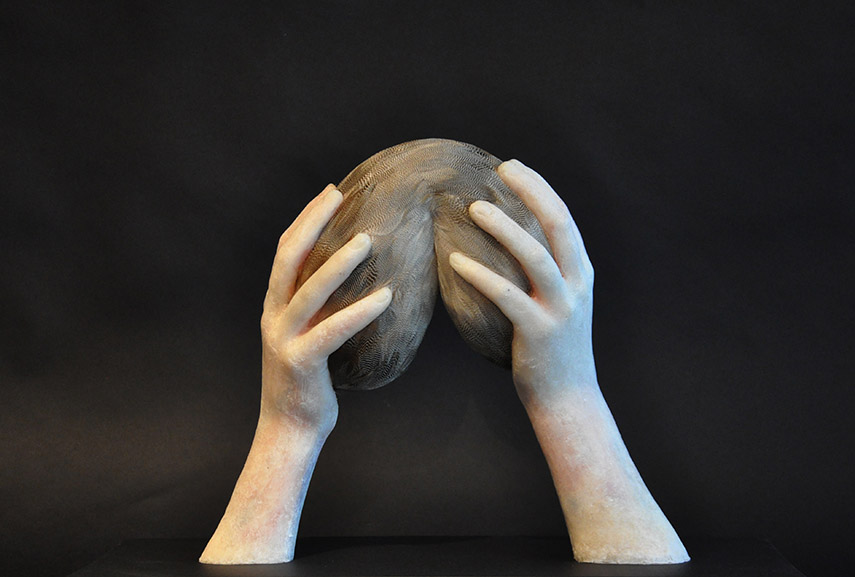 The Milk of Human Kindness at Galerie Da-End Paris
And with that, the artists go back to Macbeth once again, paying tribute to its ambivalence and the force of the subconscious drives through their own concepts of double-dealing. At the end of the day, it all narrows down to the core values of our beings, our animal instincts and real appearances, as we adapt to changes and the arrival of the future. The Milk of Human Kindness, a joint exhibition of works by Markus Åkesson and Lucy Glendinning, will be on view at Galerie Da-End in Paris, France, from January 9th through February 20th, 2016. The opening reception is scheduled for January 9th from 2pm to 8pm, and both artists will be attending.
All images courtesy of Galerie Da-End.