Some of the works by the Austrian artist Markus Redl are seriously heavy. And by heavy, we don't mean dark, dreary, gloomy and bleak - no, we mean literally heavy, as in "a thousand pounds" heavy, and this "heavy" works of art will be presented at Markus Redl's solo exhibition Vogelfrei (Outlawed, in German) at Lisabird Contemporary Vienna, during September and October. Of course, you have guessed so far, Markus Redl is a sculptor, and some of his sculptures are huge, almost monumental, and they've been made in stone, bronze, or paper.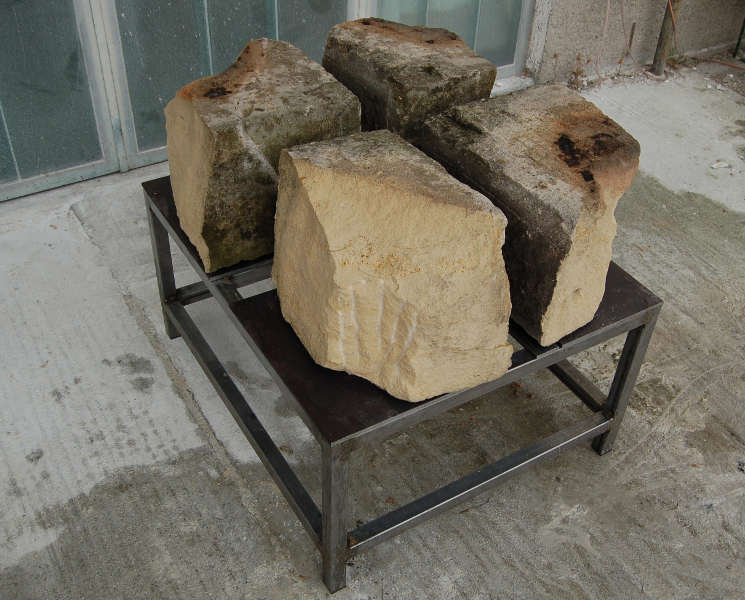 Artworks Made By the Elements of Nature (And Redl)
Take, for instance, his work called Stein 114-117 (Stone 114 - 117), that visitors of Lisabird Contemporary Vienna will be able to see at Vogelfrei. This artwork looks like four huge chunks of the same large stone that appear to be cut by the artist into similar pieces, and then painted to look as they were burned. But that's only the appearance, the real story is much more complex, and much more, shall we say, natural. What happened? Markus Redl did carve the stone, but just a hole in it, and stopped at the middle of the stone. Then, he lit up the fire on the other end, and "roasted" the stone for several hours. The stone got really hot and burned, and usually, you don't pour gallons of cold water onto these kinds of red hot objects. But Markus Redl did just that, and the stone cracked and exploded in four pieces, creating Markus Redl's artwork that is, besides him, made also by natural elements: fire, air and water.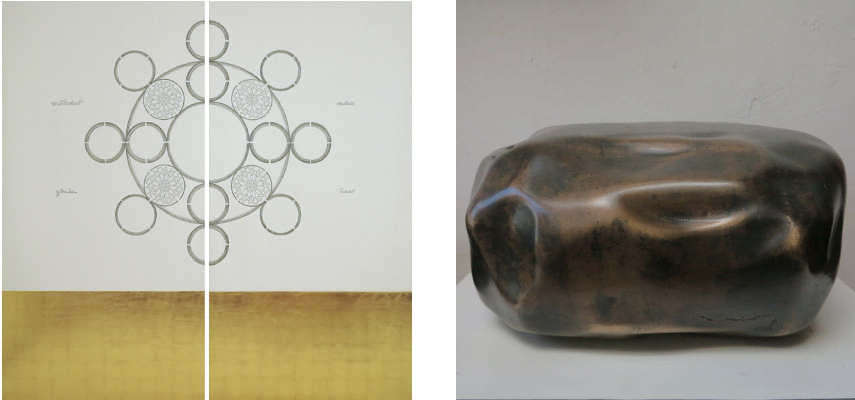 Works Made in Bronze and Paper
But, not all of his artworks at Vogelfrei exhibition are that natural. When working on a bronze object, he sort-of paints on its surface with chemicals, thus patinating or neutralizing its surface, in order to give the artwork new depths via different chromaticity. When it comes to Markus Redl's works and drawings on paper, they are strict, precise, and geometrically shaped. He also uses symbols that are archetypal, or belong to some religion, such as the Star of David. For instance, Markus Redl's Gold Tusche Papier 03 (Gold Indian Ink Paper 03) combines different symbols to create a mandala a spiritual and ritual symbol in Indian religions, that represents the universe.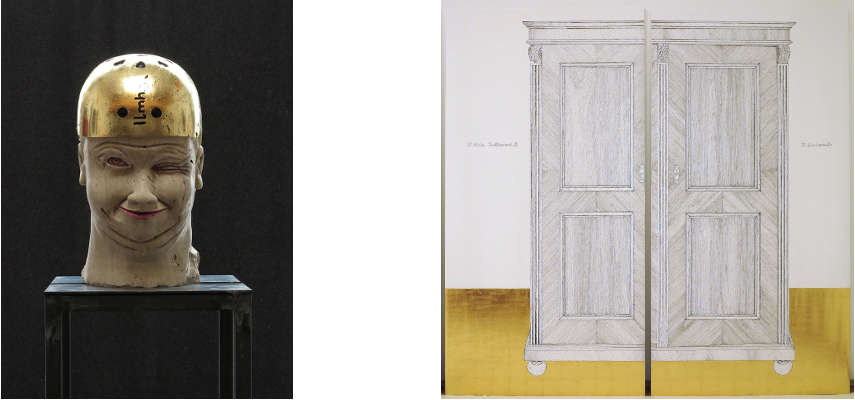 Markus Redl's Exhibition Vogelfrei
Markus Redl was born in 1977 in a small Austrian town Klosterneuburg, and today he lives and works in Austria's capital Vienna. He had been working with stone, bronze and paper intensively throughout the past ten years. His solo exhibition Vogelfrei at Lisabird Contemporary Vienna will open on September 16th, and it will be on display until October 25th.
Sign up for My WideWalls for FREE and be up-to-date with contemporary and street art.