Although commonplace Modernism was a groundbreaking phenomenon, it enabled artists to express their freedom more than ever before, among other things. On top of that, painters, writers, and various intellectuals became interconnected in a vortex of creativity, establishing new models of production and coexistence.
Marsden Hartley was one of the leading American painters of the early phase of Modernism and his practice perfectly illustrates the zeitgeist of the period and stands like an excellent example of the first generation of artists openly exploring queer subjects.
Hartley's domains are rather exceptional, but for some reason his legacy remained insufficiently explored, at least in the European context. In order to change that and properly reexamine his several decades-long practice, Louisiana Museum of Modern Art in Denmark will release the first major retrospective of his work in the Old Continent in almost six decades.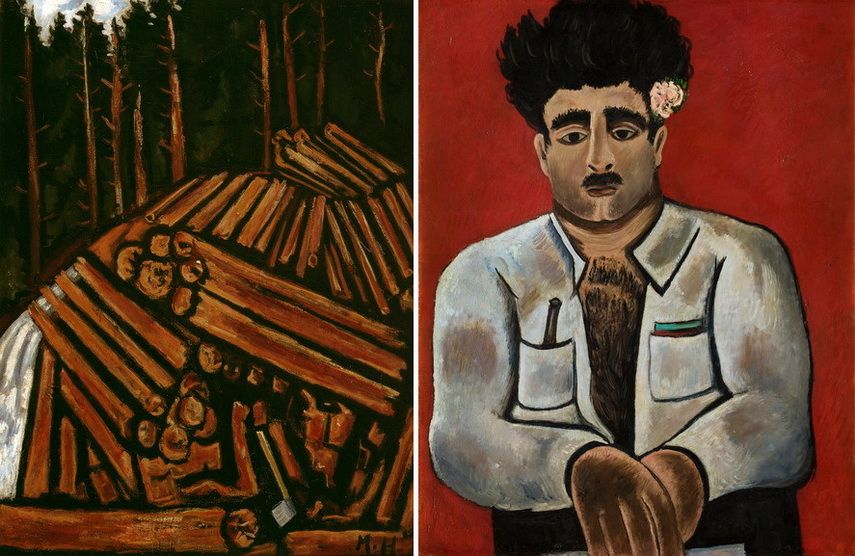 Part of The International Avant-garde
Marsden Hartley was a restless spirit, and he never remained more than 10 months in any location throughout his adult life. The painter lived in between Europe and America, moved within influential art circles in both environments (in Paris, Hartley belonged to the famous Gertrude Stein circle, while in New York he was represented by Alfred Stieglitz's famous 291 gallery, alongside other great artists like Georgia O'Keeffe and John Marin), collaborated and was friends with the painters Franz Marc and Wassily Kandinsky, exhibited early works in the iconic 1913 Armory Show in New York, and lived openly as a gay man.
In painterly terms, Hartley was open to experimentation, absorbing the latest tendencies, shifting from one stylistic direction to another. In brief, his approach to art was formed by his voyages, the people whom he met, the art he saw or literature he read. Alongside his urban escapades, the painter managed to find solitude in more natural surroundings in New Mexico, Southern France, and in his home state of Maine, where he produced some of his best works.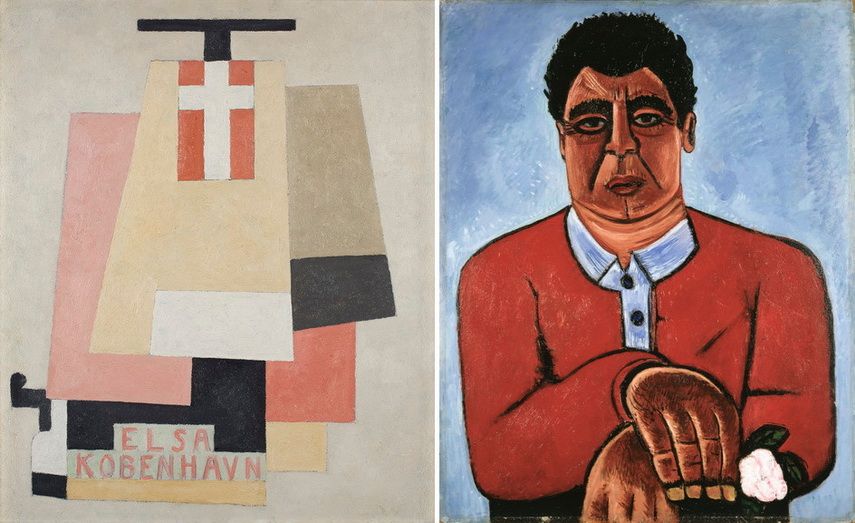 The Hartley Production
The curator Mathias Ussing Seeberg selected around one hundred and ten paintings and more than twenty drawings made by Hartley throughout his life in a period from 1905 until 1943, the year when he died. To plunge entirely into his practice, the installment will feature as well his essays and poems, and even intriguing interviews with living artist such as Dana Schutz and David Hockney interpreting Hartley's domains and his influence on other artists.
Hartley was reasonably influenced by the European avant-garde and especially German Expressionism, as well as by the renowned American philosophers and writers: Henry David Thoreau, R.W. Emerson and, in particular, Walt Whitman. The first two authors provided Hartley with a spiritual perspective on art, while Whitman opened a space for the painter to express his queer desire freely.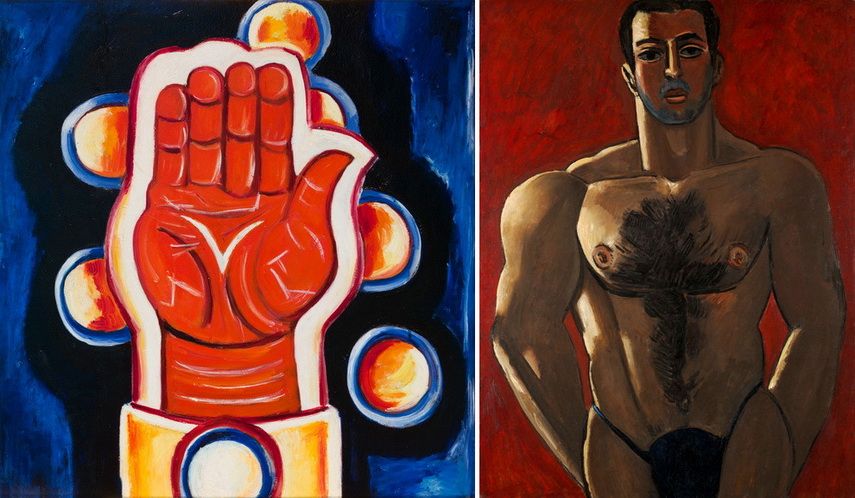 Marsden Hartley at Louisiana Museum of Modern Art
The upcoming retrospective will unravel the range of influences, dominant motifs (especially the male figures), and the inevitable poetry present in his works.
An illustrated bilingual catalog (in Danish and English) will accompany the exhibition which is supported by the Augustinus Foundation and the Terra Foundation for American Art.
Marsden Hartley: A Retrospective will be on view at the Louisiana Museum of Modern Art in Humlebæk, Denmark from 19 September 2019 until 19 January 2020.
Featured image: Marsden Hartley - Lobster Fishermen, 1940-1941. Oil on hardboard (masonite), 75.6 x 103.8 cm. Metropolitan Museum of Art, Arthur Hoppock Hearn Fund, 1942; Marsden Hartley - Summer Clouds and Flowers, 1942. Oil on fabricated board, 55.9 x 71.1 cm. Brooklyn Museum, Bequest of Edith and Milton Lowenthal, 1992. All images courtesy Louisiana Museum of Modern Art.