Conceived as a sculptural presentation of a personal transformation, Motherhood is an installation piece that contains 267 cracked eggs created in order to deal with the problem women face when deciding between being a mother and pursuing a career.
Contemporary times, unfortunately, portray this issue in a way that makes it appear as if choosing both is not a valid option.
The raw eggs that were used in Motherhood were turned into unique sculptures by having them crafted in electroformed copper and plated with 24K gold.
This amazing artwork that borders somewhere in between installations and performances due to its manner of presentation was born from the creative mind of Marta Jovanović, a leading conceptual artist from Serbia.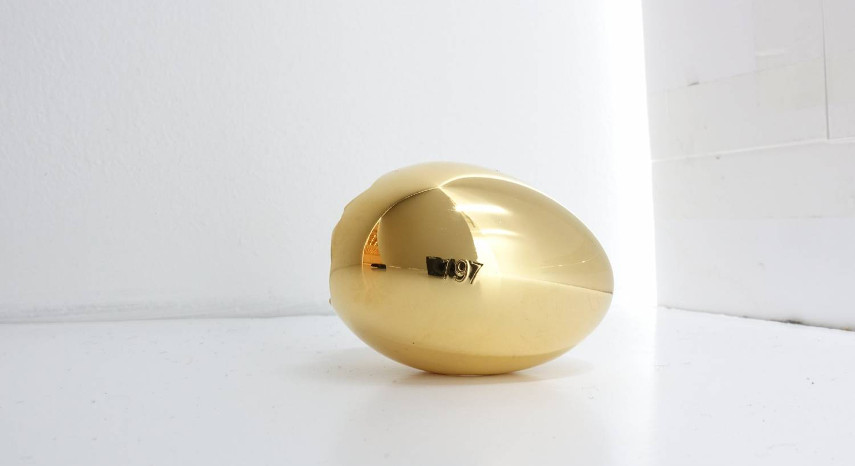 Motherhood
The Motherhood installation was initially developed for a performance of the same title, performed by Jovanović in February 2016 at O3one Art Space in Belgrade.
The project's concept derived out of the artist's deeply personal urge to contemplate life choices as a woman artist in a very patriarchal world.
Following a fundamental transformation in her personal life that saw Jovanović reevaluate her path, the artist wanted to create an artwork that would reflect the tension between society's vision of women and her own beliefs.
This rift was symbolized by 267 raw eggs, which she smashed with a hammer.
The number of eggs was carefully chosen as each of them represents one fertile day in Jovanović's life. As such, every single egg represents her chance of becoming a mother and, by extent, what society sees as a real woman.
However, all of these chances were, as the artist said herself, "wasted on art".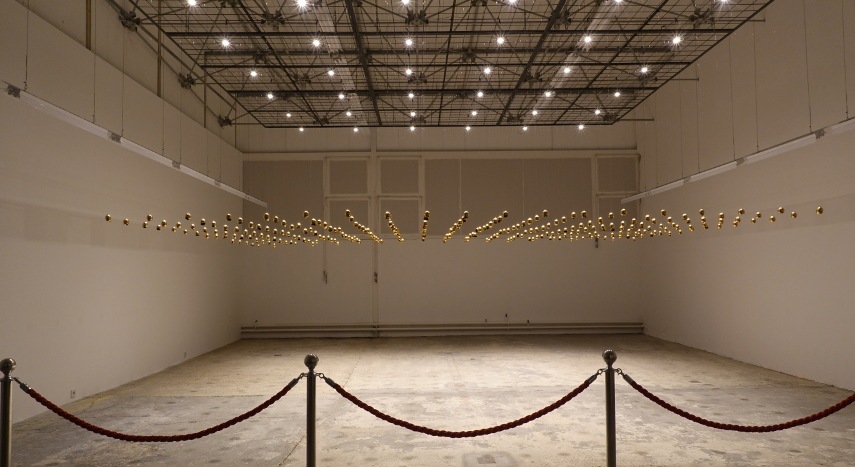 The Modern Day Women's Dilemma
Usually accompanied by substantial doubt and a paralyzing feeling of being torn apart, Marta Jovanović herself faced the decision Motherhood stands for: Do I want to become a mother or do I want to pursue my career?
Apparently, the world around women feels as if choosing to do both is impossible, so a decision between the two is a very tough and a long-lasting choice to make. Motherhood also stands for the feelings of regret women may have after making the choice between family and professional development.
Although already available to the public, Dr. Anja Foerschner, the curator behind the Motherhood's presentation, sees the installation as a still evolving piece:
It is a work-in process as the artist's future is impossible to predict: it will only be either through pregnancy or by entering menopause that the work's final state will be determined.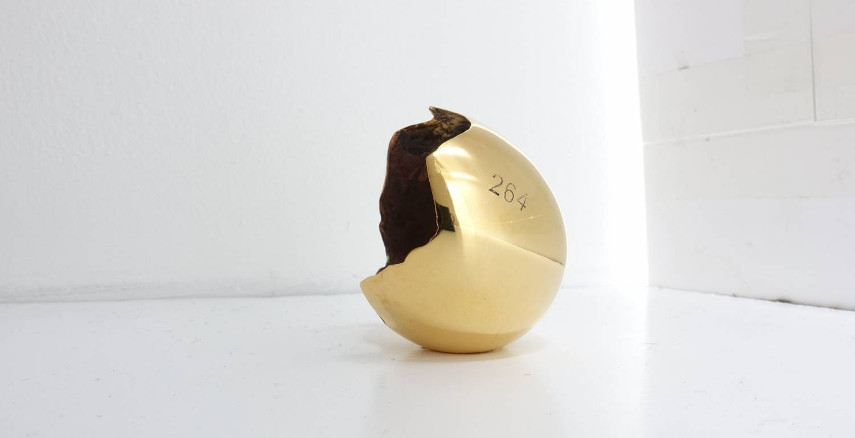 Marta Jovanović Art Exhibition at Eugster||Belgrade
Through this work, Jovanović also provides an ironic counter perspective to the destruction of her "eggs" - not only are they being carefully restored in the installation, these "wasted opportunities" have even been turned into gold.
Motherhood is on view through 26th of January 2018 at Eugster||Belgrade gallery in Belgrade, Serbia.
Featured images: Marta Jovanović - Motherhood, 2017, exhibition views. All images courtesy of Eugster||Belgrade.