You might know the 1UP, or the One United Power, as a bunch of Berlin-based people known for leaving their trademark tag all over the place.
Their work, however, lives mostly on the street; in 2014, the first ever, and the only exhibition until now dedicated to this vandal graffiti crew was hosted by Urban Spree in Berlin.
Now, they're back to this very place with an exciting project that involves none other than legendary photographer Martha Cooper, and her German colleague Ninja K.!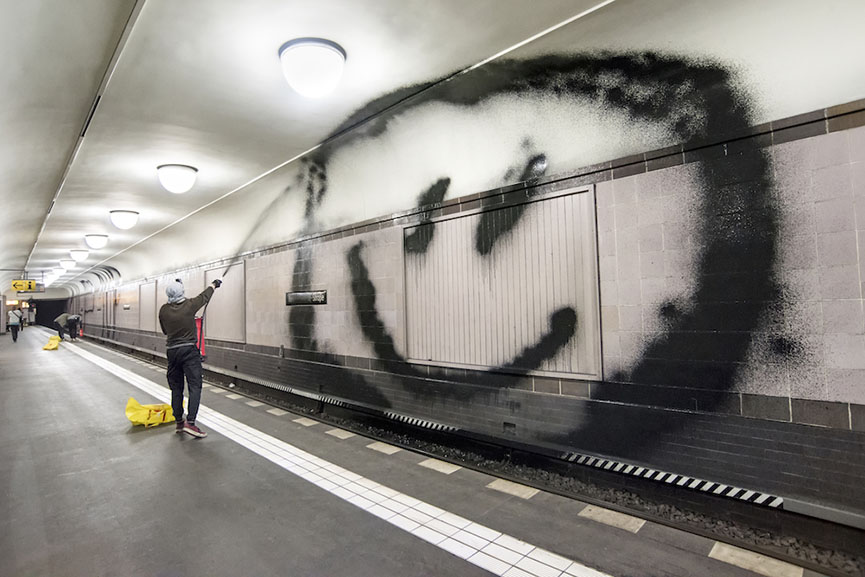 1UP x Martha Cooper x Ninja K
ONE WEEK WITH 1UP is an extraordinary showcase of photographs and artworks by 1UP, Martha Cooper and Ninja K., designed to coincide with the publication of the book of the same name.
This unique adventure came to unite one of world's most famous documentary image makers with world's largest and fearless graffiti crew of the 21st century. In fact, the crew involved the photographers in a series of underground actions, through tunnels and on rooftops, resulting in a splendid artistic projects.
The exhibition shows, for the very first time, art installations and paintings created by 1UP, including a stunning triptych painted with a fire extinguisher, one of their signature tools, a wall sculpture compression made of thousands of used spray cans, roll-ups, roll-downs, and more!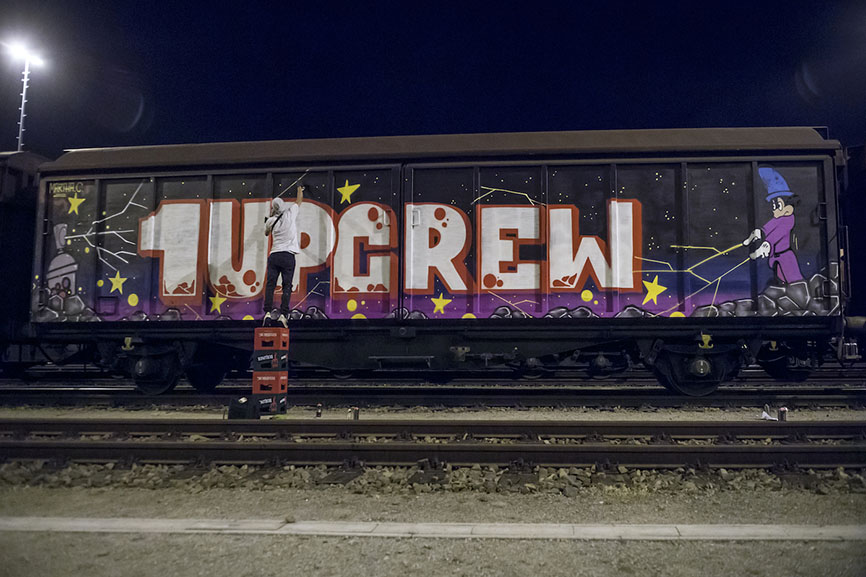 ONE WEEK WITH 1UP - The Book
On view at Urban Spree, there are also photographs that are part of the ONE WEEK WITH 1UP book, the second self-published item by the crew.
With texts by Georg Bakunin and photographs by Ninja K. and Martha Cooper, it offers an overview of the work of this powerful force on the graffiti scene in Berlin and way beyond, showing the hectic, yet united way they take on the city.
The book will be available to purchase exclusively at Urban Spree during the whole exhibition, and for those who can't visit it, the gallery has prepared an online sale here. The book will ship only from May 27th.
ONE WEEK WITH 1UP - BOOK TRAILER
1UP at Urban Spree Galerie Berlin
At the opening, the 1UP crew also presented their new t-shirts and hoodies from the 2018 collection, offered special flash tattoos, and released a new screen print in a limited edition of 150.
ONE WEEK WITH 1UP, a project by 1UP, Martha Cooper and Ninja K., is on view at Urban Spree in Berlin until May 27th, 2018.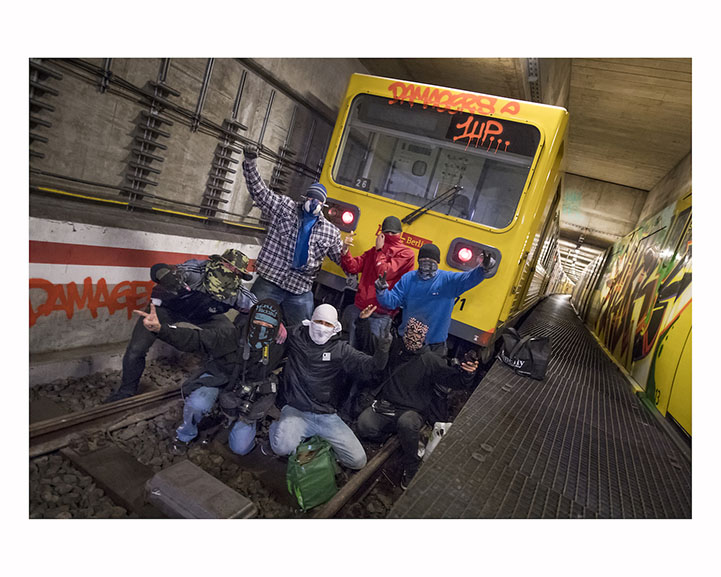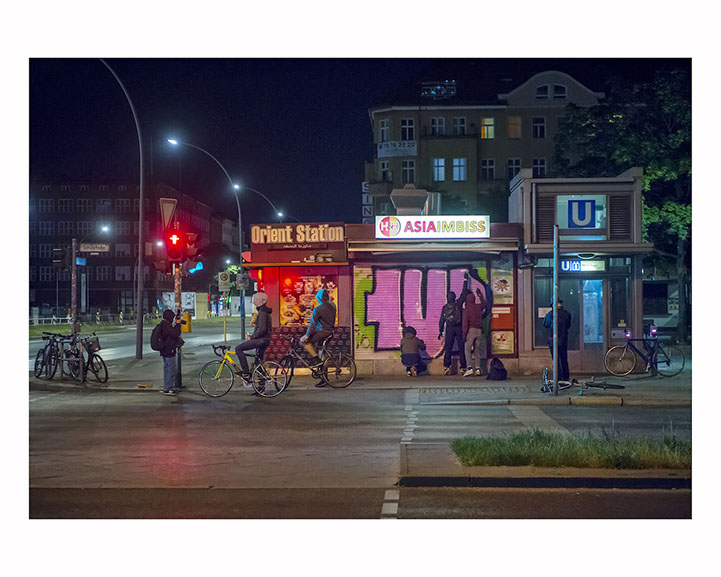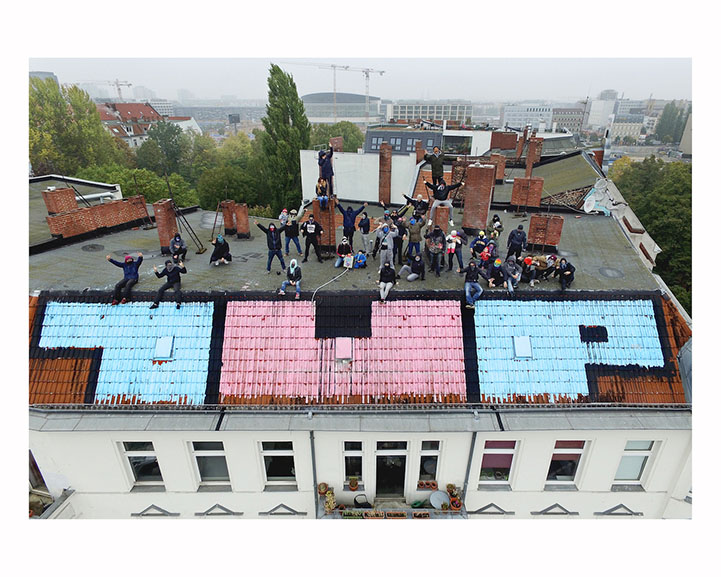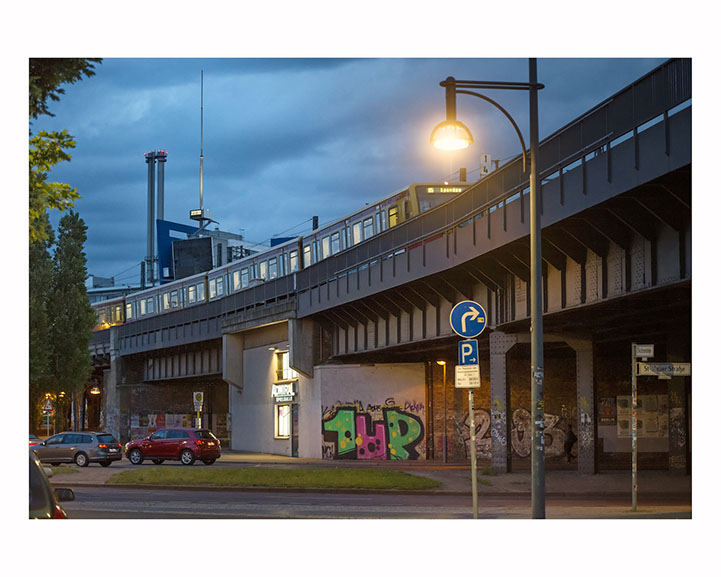 Featured images: "One Week with 1UP" installation view at Urban Spree Galerie, 2018. Courtesy Urban Spree Berlin.