An iconic American street photographer, Martha Cooper has been capturing the essence of street culture and art in New York City ever since the early 1970s. Starting small, initially shooting her closest neighborhoods, she was taken by her immeasurable passion for street photography on the road to success and fame.
The world's biggest retrospective of Cooper's work will soon be coming to URBAN NATION Museum in Berlin, as the first documentary exhibition to be presented at the museum. Titled, MARTHA COOPER: TAKING PICTURES, the exhibition will her life from her first camera in nursery school in 1946 to her reputation today as a world-renowned photographer.
The Practice of Martha Cooper
Martha Cooper was first introduced to street art and graffiti in the late 70's while she was working on a report for The New York Post. While working on the assignment, she met a young street artist who taught her about graffiti art and terminology. Soon after, she became fascinated with NYC underground subculture, starting to shoot during the night to capture the graffiti artists directly while they work.
Created over several decades, Cooper's body of work is an iconic representation of a time, place and culture, becoming a valuable record and an important key to understanding the story of the movement's proliferation around the world. Her images are characterized by their frank human vitality, with an eye to preserve details and traditions of cultural significance.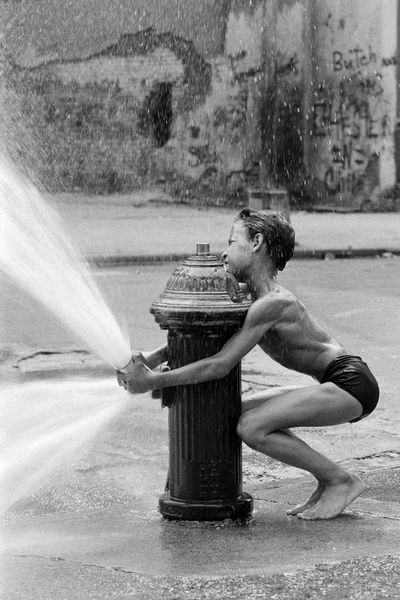 Exhibition Highlights
This comprehensive retrospective will provide a rare insight into Martha's archives through previously unpublished photographs, drawings, journals, articles, letters and artifacts. The exhibition will focus on Martha's extensive travels and the artistic friendships that she has fostered internationally.
The exhibition will bring together images from her iconic books such as Hip Hop Files, Street Play, We B*Girlz, New York State of Mind, Name Tagging and Tokyo Tattoo 1970. Among the highlights will be the original mock-up of her legendary book Subway Art, as well as artworks from her personal collection including a pair of original paintings by graffiti king, Dondi.
The show will also present a multi-channel video installation by filmmaker Selina Miles called The Rushes, as well as a special section Martha Remixed, featuring the work of over 35 artists who have reinterpreted Cooper's photographs or paid personal tribute with portraits.
The exhibition will also include her private trove of black books, stickers, Kodak film wallets and toys made in her childhood.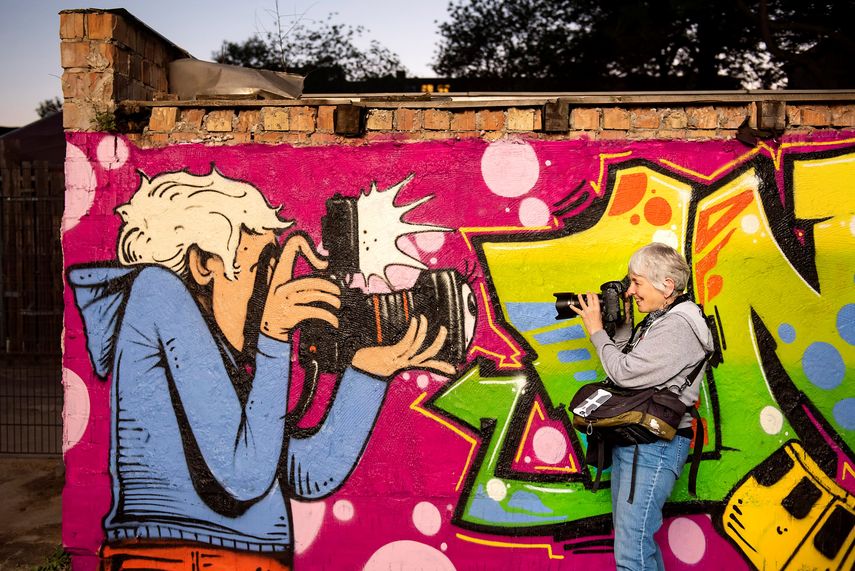 Martha Cooper at URBAN NATION Museum
The curators Steven P. Harrington and Jaime Rojo described her style as diving in and being fearless, "immersing herself in the moment – and she's been documenting what she finds around the world for six decades".
That's the attitude we took curating this exhibition, knowing that each element captured in her work is genuine and transient. It is our goal for visitors to be transformed by her unique eye for a historic preservation of the ordinary that is often exceptional – whether it is documenting the verboten process of making 1970s graffiti, capturing youths performing moves that were later called "breaking", the inking processes of Japanese tattoo culture, or the ingenious games kids devised for play in New York's abandoned neighborhoods.
The exhibition MARTHA COOPER: TAKING PICTURES will be on view at URBAN NATION Museum in Berlin from October 2, 2020 until August 1, 2021.
Martha: A Picture Story (2019) Official Trailer
Featured image: Martha Cooper - 180th Street platform, Bronx, NYC 1980. Photo © Martha Cooper. All images courtesy of URBAN NATION Museum.