Despite being present from the avant-garde movements onward as a legitimate form of expression, performance art emerged and was used massively during the mid-1960s and 1970s. It was the feminist artists who particularly used this medium to channel their sexuality, body, gender and identity politics.
A prolific proponent of performance art from that period is without a doubt Martha Wilson. Her extensive and performative body of work has been and still is politically charged and rather relevant, so it is being showcased globally.
The Kunstraum Niederoesterreich is currently hosting an exciting exhibition titled The Two Halves of Martha Wilson's Brain focused on representing both the early and later works of Wilson, as well as her extraordinary activity around the Franklin Furnace archives, one of the most important institutions devoted to performance art.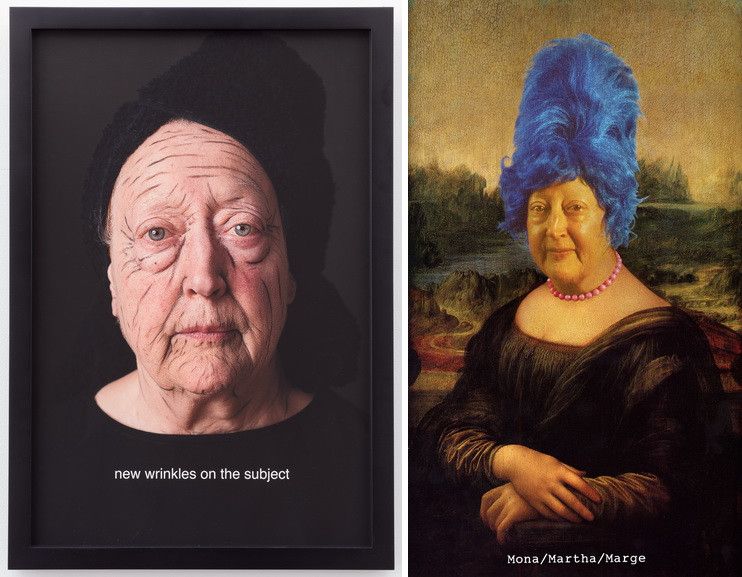 The Intersection of Politics and Art
For almost four decades, Martha Wilson has been moving the boundaries of performance art by practicing, interpreting and preserving it. This pioneering figure has established an impressive oeuvre based on the strategies of humorous gender interplay, aside from performance expressed through photo series and videos.
By employing self-irony and specific narration technique, Wilson has managed to construct fierce social critique embedded in the feminist premises. By constantly examining various roles, she dealt with the unmasking and dissecting the meaning of social acceptance and stereotypes in regards to gender, class, and ideology.
Aside from her own artistic practice, Wilson gathered a number of exquisite artists from Laurie Anderson, Dara Birnbaum, over Karen Finley and Jenny Holzer, to Vito Acconci and others, around the Franklin Furnace archive, established in 1976. She envisioned it as a meeting point and an active exhibition space where a number of historically significant exhibitions of time-based art took place.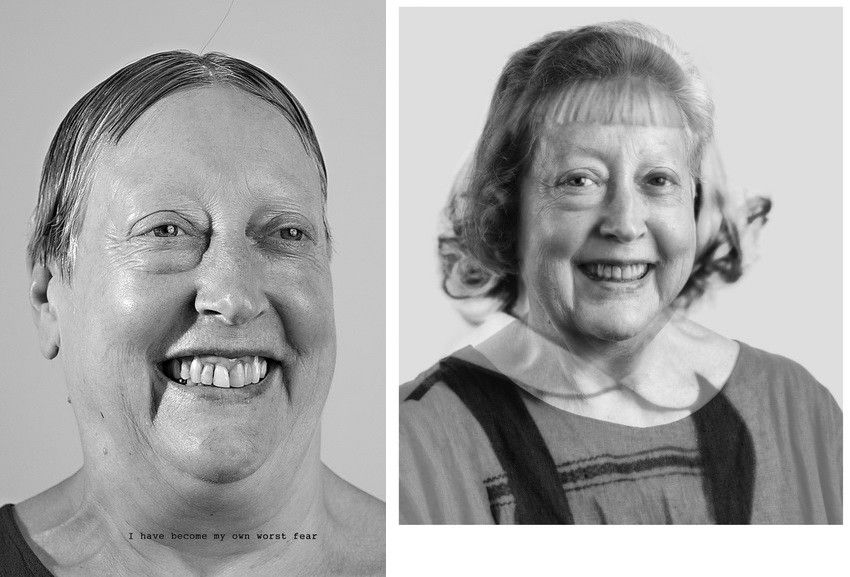 The Continuity of Radical Artistic Practice
The curatorial concept of Felicitas Thun-Hohenstein rotates around the dichotomy of Wilson's engagement as an artist and a supporter of the performance art scene (curator, archivist, and publisher).
The works range from videos and photographs, over collages, to artist books, examples of Martha Wilson's works and of other artists (produced in Franklin Furnace), and all of them reflect perfectly the domains of socio-political agenda and subversiveness behind her work.
Thun-Hohenstein comments:
Selected documents from the archive correlate with a representative cross-section of the artist's oeuvre, which can certainly be read as a sublime cartography of the history of feminist performance art.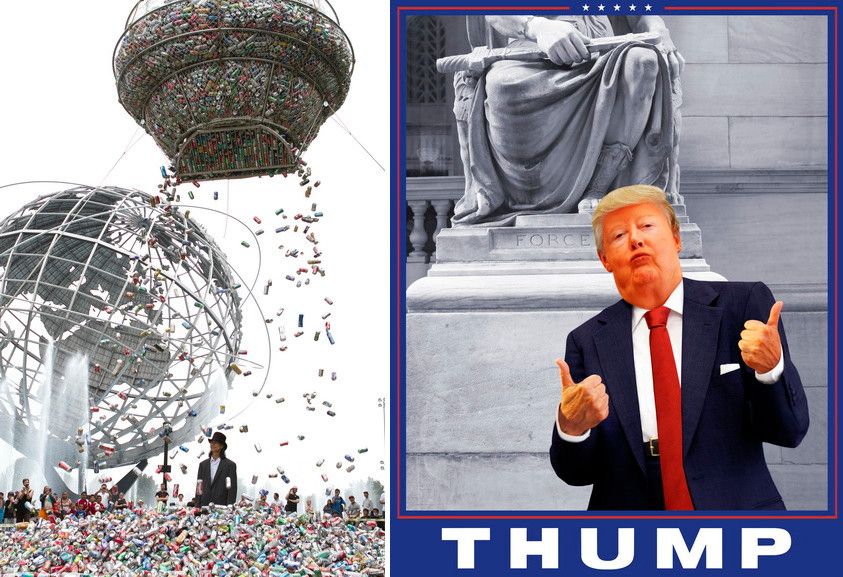 Martha Willson at Kunstraum
The idea to show both sides of Martha Wilson's activity is necessary in order to get a right impression of how the artist perceived the ephemeral media as a tool for social transformation.
The efforts to lead an organization all the way through the 1980s, at a time the conservative forces were raising with Ronald Regan's government, over the 1990s to present day with Trump's rhetoric, as well as having an artistic career, shows the continuous wit of Martha Wilson, as well as the persistence to articulate our reality.
Furthermore, The Two Halves of Martha Wilson's Brain reveals not only the development of her work, but also the insurgence of feminist ideas which are still of great importance in a society framed by the patriarchy.
The exhibition about Franklin Furnace Archive was already on display at different stations in the USA, and this is the first time that is shown in Europe. It will be on display at the Kunstraum Niederoesterreich in Vienna until 27 July 2018.
Featured image: Martha Wilson - Beauty is in the eye, 2014. Photo by Michael Katchen, makeup by Melissa Roth; Tehching Hsieh - One Year Performance 1981-82, February 16–March 12, 1983. Three wall-mounted digital prints, four posters, proposal text. All images courtesy of the artist and Kunstraum Niederoesterreich.