A true chronicler of our age, Martin Parr has been exploring the concepts of leisure, consumption and communication for several decades. Approaching these subjects with criticism, seduction and wry humor, his photographs so perceptively show us not only how we live, but also how we present ourselves to others. In photographs characterized by saturated colors and unusual perspectives, Parr enables us to see things that have seemed familiar to us in a completely new way.
With photography, I like to create fiction out of reality. I try and do this by taking society's natural prejudice and giving this a twist. - Martin Parr
The National Portrait Gallery in London is mounting a comprehensive show featuring new and previously unseen works of Martin Parr's Brexit Britain. Titled Only Human: Martin Parr, the exhibition will bring together photographs which focus on one of his most engaging subjects - people. Featuring portraits from around the world, the Martin Parr NPG exhibition examines national identity today, both in the UK and around the world with a special focus on his wry observations of Britishness.
I am very excited to have the opportunity to show my work at such a prestigious Gallery. One of the main themes will be British identity and given March 2019 is when we are supposedly leaving the European Union, the timing could not be better.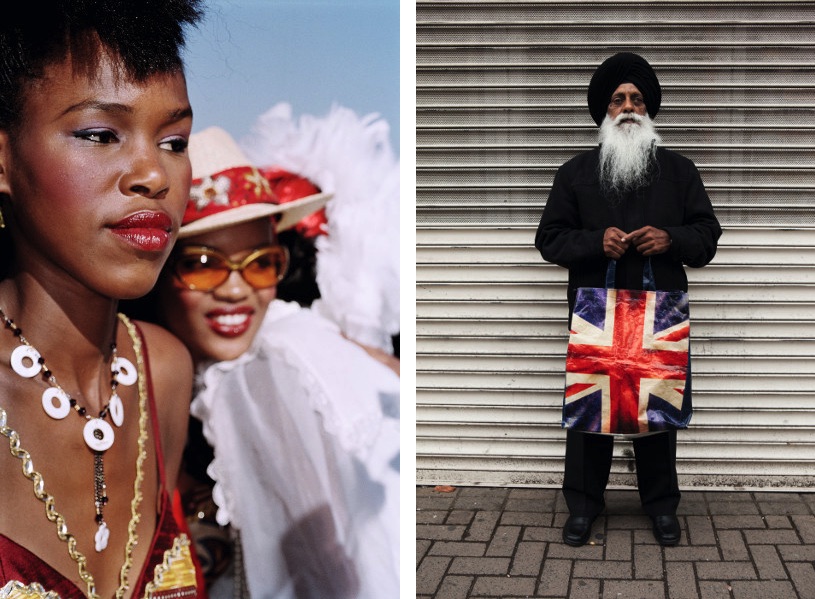 Martin Parr's Brexit Britain
In a rich and diverse body of work characterized by vigor and wit, Martin Parr explored different social classes, constructing strong satirical shots which document the changing context of our time. Whether depicting modern life in provincial England or made during his travels, Parr's photographs are conducted anthropological studies which semantically provide new insight into how interaction is affected by cultural peculiarities and context.
An artist who has always been dissecting the social tissue, Parr has been capturing the realities of Britain in the time of Brexit, documenting the social climate in the aftermath of the EU referendum. Works from this ongoing project titled Brexit Britain, of which the majority have not been exhibited before, will be the subject of one section at the exhibition at the National Portrait Gallery. This section will include works the artist created during The Royal Welsh Show, the agricultural fair which has been running for over a century. As the artist explained, these photographs show older professions which are currently struggling to stay afloat.
The exhibition will also focus on the series British Abroad, including photographs made in British Army camps overseas, and Parr's long term study of the British "Establishment" including recent photographs taken at Christ's Hospital school in Sussex, Oxford and Cambridge Universities and the City of London, revealing the obscure rituals and ceremonies of British life.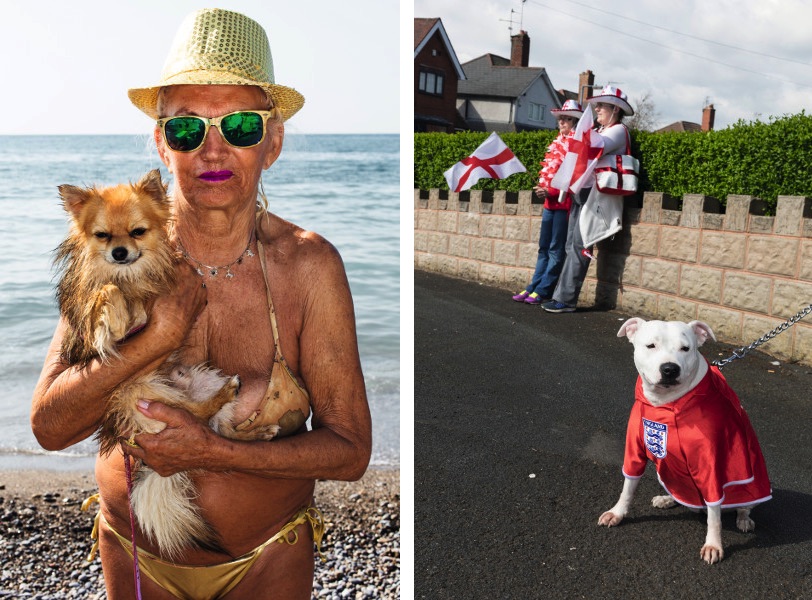 Other Exhibition Highlights
For the first time ever, the exhibition will showcase a selection of Parr's celebrity portraits, including British fashion legends Vivienne Westwood and Paul Smith, contemporary artists Tracey Emin and Grayson Perry, and world-renowned football player Pelé.
Other new works reveal the quirks of leisure activities today, a subject which has captivated the artist since the 1980s. These photographs capture everything from trips to the beach, tennis tournaments – from Wimbledon to the US Open – and a day at the races, revealing the eccentricities of everyday life. Other photographs capture the infectious joy of dancing, an everyday activity enjoyed by people across the globe.
The exhibition will also feature the unforgettable self-portraits Parr has made throughout his career which raise questions about portraiture and the business of portraiture. The result of Parr's visits to studio photographers, street photographers and photo booths across the globe, these photographs showcase a range of fascinating and often humorous settings employed by professional portraitists.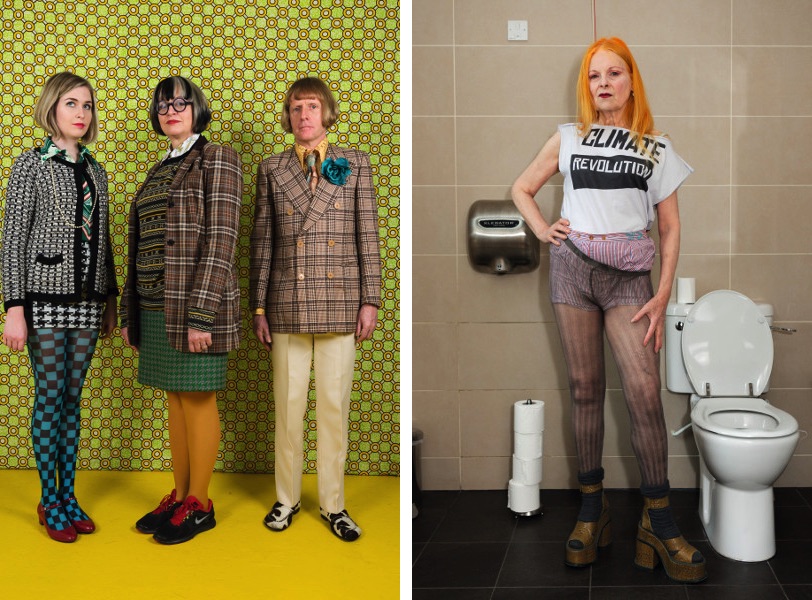 The Martin Parr NPG Exhibition
Supported by Gucci, the exhibition Only Human: Martin Parr at the National Portrait Gallery in London from March 7th until May 28th, 2019.
It is part of the National Portrait Gallery's 2019 Spring Season which also includes, Elizabethan Treasures: Miniatures by Hilliard and Oliver, on view from February 21st until May 19th, 2019, the first major exhibition devoted to Tudor and Jacobean portrait miniatures for over 35 years.
As Dr. Nicholas Cullinan, Director of the National Portrait Gallery, London, explained, these two exhibitions "highlight the breadth of the National Portrait Gallery's Collection."
From Hilliard and Oliver's jewel-like sixteenth and seventeenth-century portrait miniatures from the courts of Elizabeth I and James I, to Martin Parr's witty, surprising and ingenious photographs which reveal the eccentricities of modern life with affection and insight, these two exhibitions tell us much about this country – then and now.
 Editors' Tip: Only Human: Photographs by Martin Parr by Phillip Rodger, Martin Parr and Grayson Perry
A major new book on Martin Parr explores the photographer's most enduring subject – people – as never before. By turns witty, surprising, and ingenious, Martin Parr's photographs reveal the eccentricities of modern life with affection and insight. This book – published to coincide both with Parr's 2019 exhibition at London's National Portrait Gallery and also the date the UK will leave the EU – examines what it means to be human at a time of both change and retrospection, such as Brexit. Bringing together new work from the last decade, Only Human explores the concepts of Britishness and national identity through the rituals and habits of everyday life.
Featured images: Martin Parr - The Queen visiting the Livery Hall of the Drapers' Livery Company for their 650th Anniversary, the City of London, London, England, 2014; Sorrento, Italy, 2014; Preparing lobster pots, Newlyn Harbour, Cornwall, England, 2018; Porthcurno, Cornwall, England, 2017. Magdalene Ball, Cambridge, England, 2015; Bad Fallingbostel army base, Heidekreis, Lower Saxony, Germany, 2013. Pictures credit: © Martin Parr / Magnum Photos / Rocket Gallery. All images courtesy the National Portrait Gallery.