Martin Parr is a true chronicler of our times. Exploring the concepts of leisure, consumption, and communication for several decades, he has been dealing with these subjects with criticism, seduction and humor. His images show us so perceptively not only how we live, but also how we present ourselves to others.
His early works will soon go on view at Huxley-Parlour Gallery, in association with Rocket Gallery. Titled Martin Parr: Early Works 1971-1985, the exhibition will feature over 30 prints taken from the photographer's early series The Non-Conformists, Bad Weather, Beauty Spots, A Fair Day and his first color series The Last Resort: Photographs of New Brighton.
In addition, the show will also include a selection of rare, vintage prints.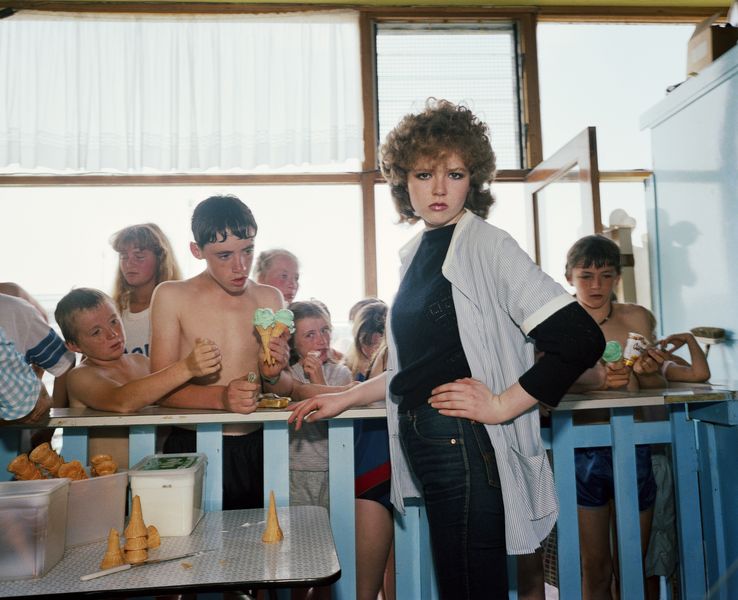 The Practice of Martin Parr
During his four-decades-long career, Martin Parr has been dissecting the social tissue of our times. Primarily focusing on depicting different social classes, especially the population of rural England, he has created strong satirical shots that may serve as an anthropological study of sorts.
Known for his vigor and wit, he has been exploring the theme of class, consumer culture and leisure pursuits.
Presenting works from the first fifteen years of his career, between 1971 and 1986, the exhibition at Huxley-Parlour Gallery will explore the roots of his artistic output, from lesser-known works produced in black and white to works of highly saturated color he is today best known for.
Exhibition Highlights
Bringing together these early photographs in one space, the exhibition will highlight Parr's transition from shooting in black and white in rural Northern England to his seminal color series The Last Resort from the mid-1980s.
Highlights of the show include the Parr's first ever color photograph from 1971 as well as his first series made in Hebden Bridge immediately following his graduation, capturing a traditional community and their disappearing way of life. As another highlight, the works from his seminal series The Last Resort: Photographs of New Brighton demonstrate a move towards his distinct personal style characterized by bright colors and the use of daylight flash.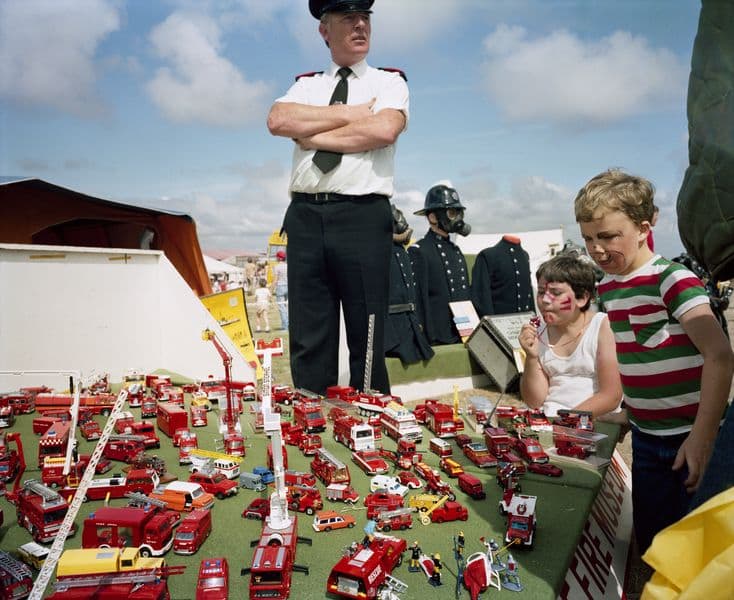 Martin Parr Exhibition at Huxley-Parlour Gallery
This exhibition provides a unique opportunity to see these early photographs that demonstrate Parr's wry humor and eye for well-composed, dynamic composition that he is today celebrated for.
The exhibition Martin Parr: Early Works 1971-1986 will be on view at Huxley-Parlour Gallery in London from May 16th until June 9th, 2018.
Featured images: Martin Parr - Jubilee Street Party, Todmorden, West Yorkshire, 1977 © Martin Parr / Magnum Photos; Martin Parr - From 'Butlins by the Sea', 1972 © Martin Parr / Magnum Photos. All images courtesy of Huxley-Parlour Gallery.