"Treat the earth well: it was not given to you by your parents, it was loaned to you by your children. We do not inherit the Earth from our ancestors; we borrow it from our children." – Ancient Indian Proverb
"De Anima", the second collaborative project by artists Jean Labourdette and Martin Wittfooth, explores themes of dichotomy inherent in our present age. The show opens today at Roq La Rue gallery featuring both individual and collaborative works by Martin Wittfooth and Jean Labourdette. The exhibition deals with the objectification and commodification of the natural world in our technologically advanced world focusing on the environmental, social, as well as spiritual effects they create.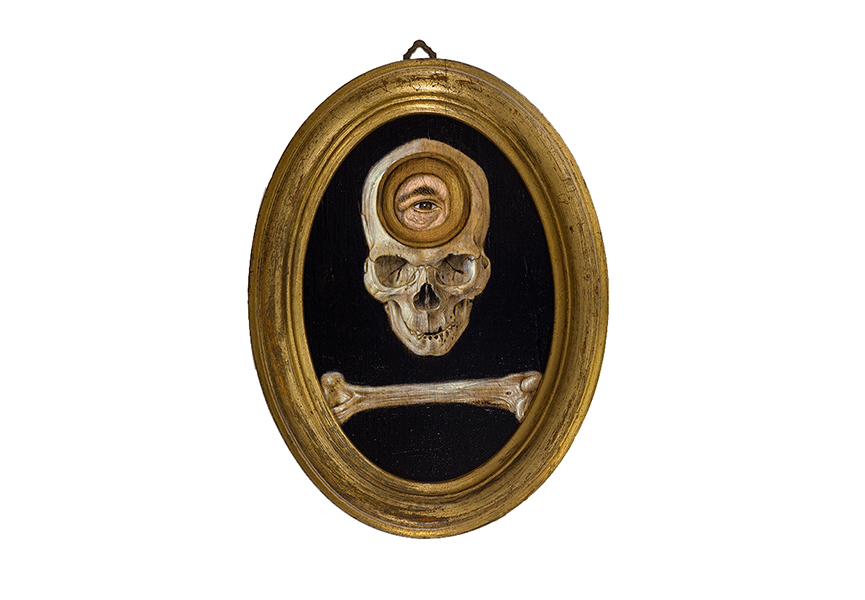 Life-Force
The exhibition is titled "De Anima", like a major treatise on the nature of living things by Aristotle in which the philosopher holds that the soul, or in modern terms the life-force, is the essence of any living thing. All the more, every living thing has its capability and function. Earth and its gifts are often taken for granted. Nature has ceased to be our temple, and has instead turned into our playground. What seems to be lost on our present course is a state of equilibrium with the true self and a disconnection from a reverent, balanced, and sacred relationship with the living world. This show meditates on these dualities via a parallel series of paintings and installations/sculptures.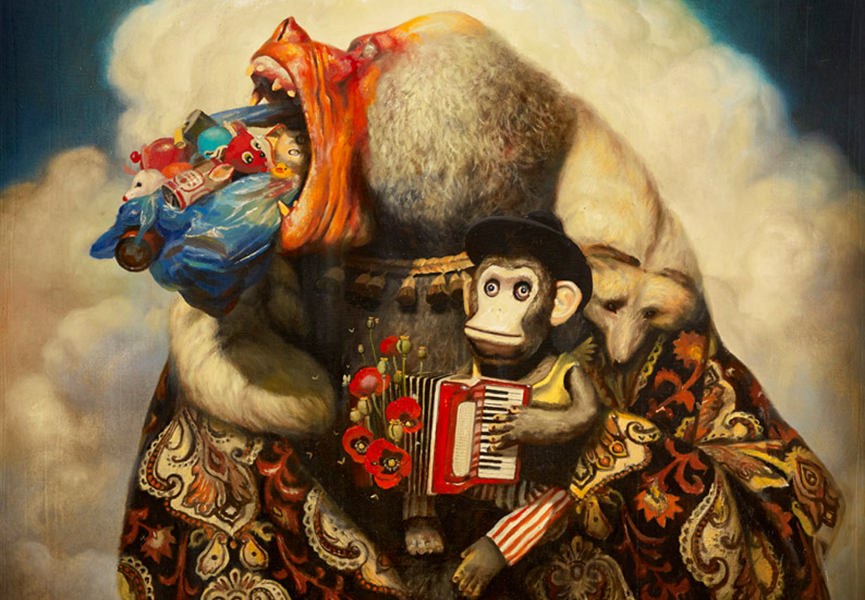 Wittfooth and Labourdette
In Martin Wittfooth' paintings animals dominate the human world both as victims and heroic survivors of the ecological, economic and political disasters. Humans are absent from the scenes, but we see the evidences of their destructiveness. Wittfooth explores disturbing themes of industry and nature, and the growing shadow of the human footprint on the earth. Set in atmospheric landscapes rendered over many paint layers on canvas, linen, or wood panels, these themes are realized through a combination of symbolism, the juxtaposition of visual narratives, and the displacement of expected realities. In a similar conceptual line are works by Jean Labourdette. His paintings are literally windows (see the frames) into Labourdette's unique artistic visions inspired by themes of the afterlife, permanence of the soul and morality. Labourdette uses imagery such as pigeons and sparrows to symbolize the soul, while skulls and vermin symbolize death, creating works that resemble the 15th century Flemish Primitives. The visitors will have a full month to reconsider their viewpoints by looking at works of Labourdette and Wittfooth. One thing is for sure - their art does not leave us indifferent.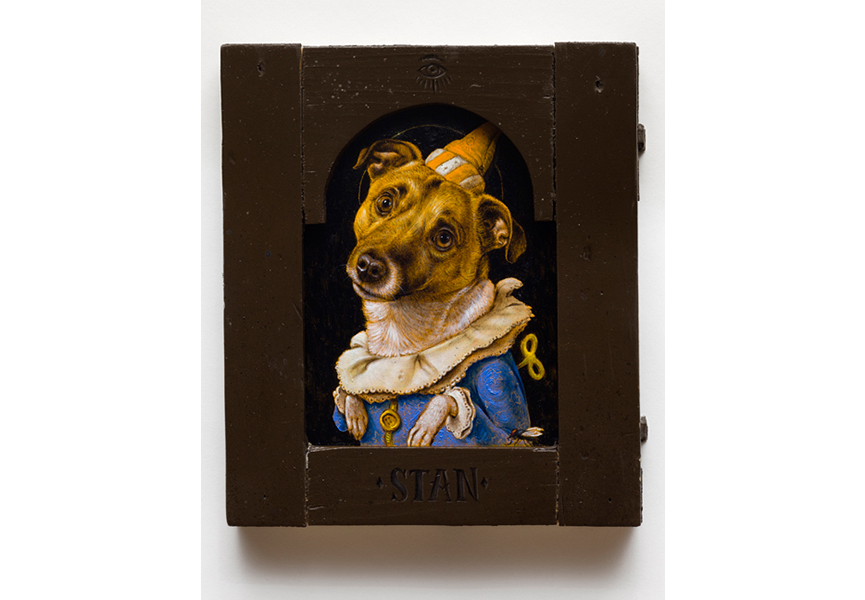 About Roq la Rue
Roq La Rue gallery was opened back in 1998 as a reaction to the Northwest's then lack of alternative art spaces. Fueled by a devotion to the rapidly growing Lowbrow/Pop Surrealism art movement, Roq La Rue quickly gained notoriety, and respect, as one of only of a handful of galleries globally (at the time) willing to show the work. Kirsten Anderson opened Roq La Rue after curating several highly successful group art shows in various locations in Seattle. In addition to curating and running the gallery, she edited and co-published the landmark book "Pop Surrealism: The Rise of Underground Art", which was the first survey of this art movement, in 2004. Anderson currently serves as the "Editor At Large" at Hi Fructose Art magazine where she writes about art and artists related to the Pop Surrealism/New Contemporary scene.