The invitation of modern printing technique created a path for one amazing art form – comic book art. In the 1920 and 1930s, comic books became characterized by superhero mania, which is the case today as well. What has changed in the meantime is that comic book art is no longer just a cultural phenomenon, but also a collectable art. Comic book art is very alive, as well as its market and number of collectors. The prices of comic book prints can often go up to several dozens of thousands of USD. And, as many comic book fans know, Marvel is probably the best-known comic books publisher; and precisely new Marvel deluxe prints is about to be released by Castle Galleries at Sheffield's Meadowhall.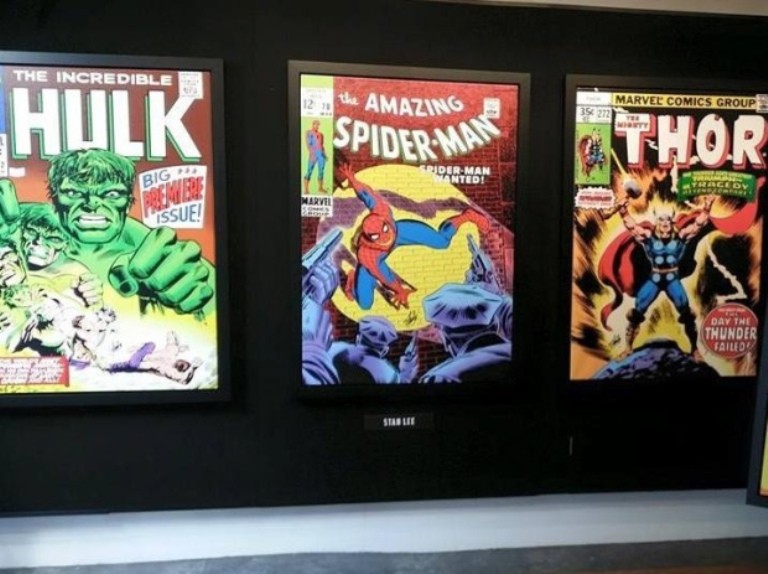 Marvel Prints Issued by Castle Galleries
On Saturday, March 19, ten new deluxe prints of Washington Green's new Marvel "Superheroes" collection - art work hand-signed by industry legend Stan Lee will be revealed by Castle Galleries. And it's expected to be sold quite fast (Washington Green's previous "Superheroes: Editions of 9" release in 2015 saw a number of pieces sold out in just five minutes across the United Kingdom). The new 'Superheroes' collection features a selection of iconic Marvel comic book covers dating from the 1960s to the present day. It includes much-loved characters: The Amazing Spider-Man, The Incredible Hulk, The Avengers, The Invincible Iron Man, Wolverine and X-Men - all of them were created during Stan Lee's reign at Marvel. This sale is also a perfect opportunity for new collectors (beginners) to see how the comic book market actually functions.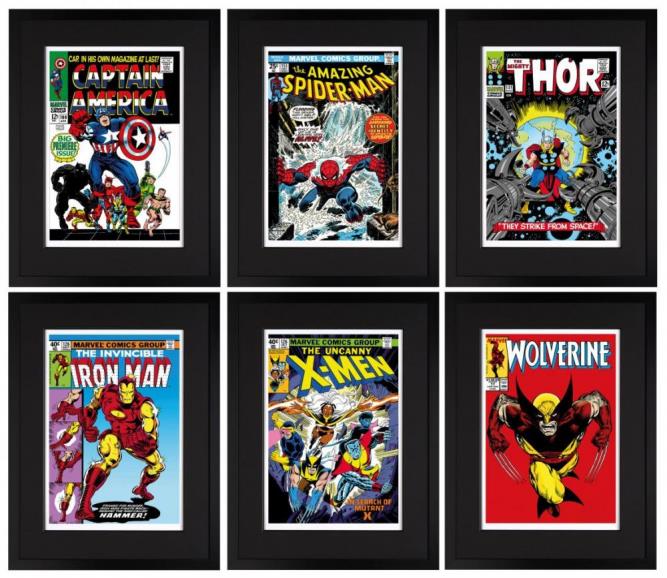 Marvel's Impact on Art and Popular Culture
Each piece of artwork is individually hand-signed by Stan Lee, 93, who is credited with introducing complex characters with both light and dark qualities to the industry, in a difference from the archetypal American superhero. This type of characterization had rarely been seen in comics before, contributing to Marvel's widespread success as one of the most popular brands in the world today. As Sam Rix, Gallery Manager for Meadowhall's Castle Galleries – Washington Green's nationwide network of high-street galleries says: With comic book sales increasing year on year, and the success of films such as Marvel's Deadpool at the box office, it's no surprise that our 'Superheroes' collections have proved some of the company's most popular to date. Marvel has had a huge impact on popular culture – I think we can all relate to its very human characters in some way. This collection will appeal to both art collectors and superhero fans alike - giving them the chance to own a slice of comic book history.
Castle Galleries - New Marvel collection 
Superheroes
The artworks are created in collaboration with Marvel's fine art publisher, Choice Fine Art. The 10 signed limited edition prints, produced in a large boxed canvas format and hand-signed by Stan Lee, cost £2,95 each. The new Marvel 'Superheroes: Editions of 9' collection will be available to buy from Castle Galleries, Meadowhall, 3 Park Lane, Sheffield, S9 1EL from midday on Saturday, March 19. Be sure not to be late. Please do have in mind that annual sales of comic books increased by 8.99% in 2015, while the demand for comics is on the rise. Marvel continues to top the charts - its Star Wars #1 comic published last year was the best-selling single issue in over two decades, according to Diamond Comic Distributors, the world's largest distributor of comics.
We would like to hear your opinion! Please comment on our Facebook page!
Editors' Tip: Marvel Encyclopedia
Marvel's superheroes have marked generations of people from all around the worlds in the last couple of decades. If you like, not only comic book art, but also superheroes such as The Amazing Spider-Man, The Incredible Hulk, The Avengers, The Invincible Iron Man, Wolverine or X-Men, than you should definitely take a look at Marvel's Encyclopedia. Created in full collaboration with Marvel Comics, the revised pages of Marvel Encyclopedia now feature new entries on the latest characters and teams, updated facts on existing ones including their latest looks and story lines, and expanded entries on major superheroes such as Spider-Man, Thor, and The Avengers. Special double-page features have also been added highlighting recent major crossover events in the Marvel Universe, such as Fear Itself, and the new Marvel Now series.
Featured Image: Marvel's Star Wars #1, detail (courtesy of slashfilm.com). All Images used only for illustrative purposes.