Works by a major figure of American contemporary art, Mary Heilmann, will soon be exhibited at Whitechapel Gallery in London. The Mary Heilmann exhibition in this famous art space represents the first big UK survey of this significant American artist, while the exhibition itself is titled Mary Heilmann: Looking at Pictures. The show is curated by Lydia Yee, Chief Curator at Whitechapel Gallery with Habda Rashid, Assistant Curator, while the visitors will have an opportunity to see 45 paintings by the artist, as well as a selection of ceramics, chairs and works on paper. Many of these works have never been exhibited before, so this is a unique opportunity to see some of the major abstract works by Heilmann.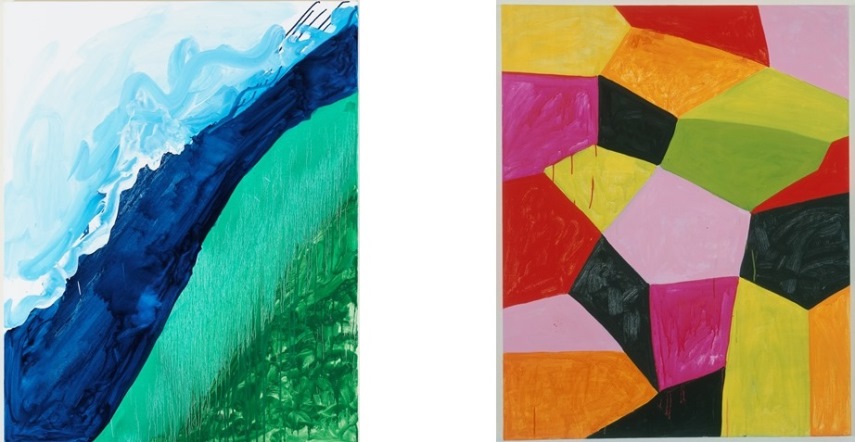 The Art of Mary Heilmann
Mary Heilmann is probably best-known for producing ceramics and furniture. However, she is also known for her abstract paintings. Born in California, in 1940, Heilmann studied ceramics and poetry. When she moved to New York City, she started painting as well. In the beginnings of her career, Heilmann was creating pieces inspired by pop culture and minimalist sculpture. Later on, she began creating abstract paintings, often being described as one of the most important abstract painters of her generation. The exhibition Mary Heilmann: Looking at Pictures will present all these different art media used by Heilmann. The show begins in Gallery 1, where the artist's early paintings will be presented, along with a selection of Heilmann's ceramics. It's interesting to mention that the artist's ceramics practice largely influenced her painting style. What is also visible in the works presented in Gallery 1 is the influence by other artists such as Henri Matisse and Piet Mondrian – particularly in those works from the 1980s, like Little Mondrian (1985) and Sliding Square: Green and Gold (1975).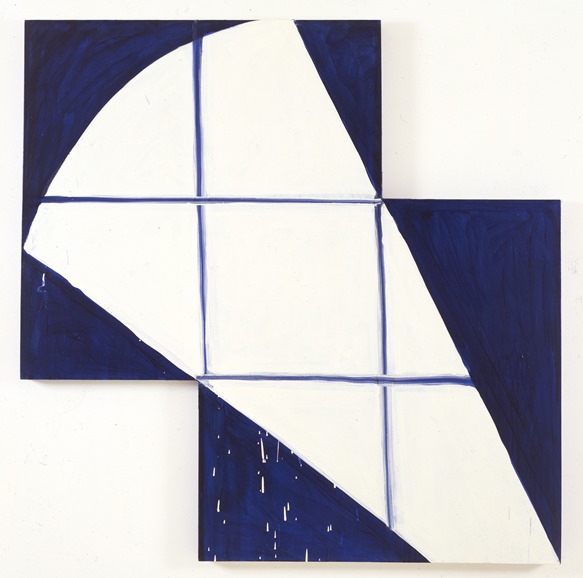 Mary Heilmann: Looking at Pictures
The exhibition continues with Heilmann's slide show, Her Life (2006). This slide show presents images of the artist's work with photographs she has taken over the years. There are also watercolors - including landscapes and studies for paintings - from her sketchbooks, which are exhibited here for the very first time. The group of artworks, primarily consisted of works on paper including acrylics, oils and watercolors, were made during the 1980s and 1990s. Finally, the exhibition ends in Gallery 8. This part of the show presents Heilmann's paintings dating from the late 1970s to the present. All these paintings are related to some important moments of the artist's life. For example, No Passing (2011) and Maricopa Highway (2014) evoke road trips, while many paintings are directly related to the artist's personal life; 311 Castro Street (2001) has the name of Heilmann's childhood address, Primalon Ballroom (2002) is a music venue in San Francisco in the 1940s and 1950s and later artists' studios, and so on.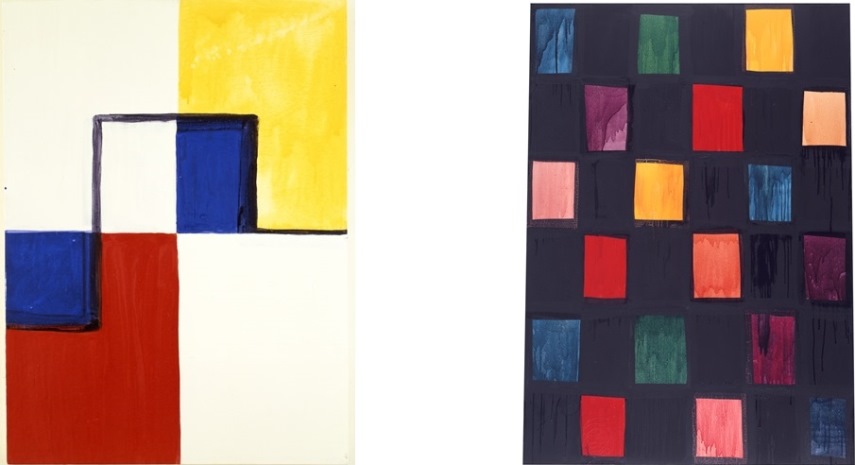 Mary Heilmann Exhibition at Whitechapel Gallery
Mary Heilmann is a major figure of American contemporary art, and all those who find themselves in or near London should visit the exhibition. The show will be accompanied by a fully illustrated catalogue, which includes essays by Lydia Yee, Chief Curator, Whitechapel Gallery and Briony Fer, Professor of Art History, University College London. In this publication, there will also be texts by Mary Heilmann about a selection of her works on show in the exhibition. The Mary Heilmann exhibition will be on view from June 8 until August 21, 2016 at Whitechapel Gallery in London.
Featured Image: Mary Heilmann - Cup Drawing, 1983. Oil on ceramic, 30.48 x 48.90 x 4.45 cm. ©Mary Heilmann. Photo credit: Pat Hearn Gallery. Courtesy of the artist, 303 Gallery, New York, and Hauser & Wirth. All Images courtesy of Whitechapel Gallery.