For as long as she can remember, Stephanie Buer was in love with the city, its abandoned urban spaces as well as the history found in the marginal areas of cities. Growing up and studying College for Creative Studies in Detroit transcended into her work, as she became fascinated with the living histories of absence, poetic solitude of remnants and human factor in all of it. This is how Buer met someone who shared the same infatuation with the destruction and abandonment of building, industrial spaces, and in the case of Mary Iverson – shipwrecks and toppling shipping containers. The Seattle based artist as well as her colleague from Detroit are masters at finding the hidden beauty behind the objects and turning them into magnificent art pieces. They met, became aware of the similarities in the topics of their works and decided to take them to a next level by creating a mutual project.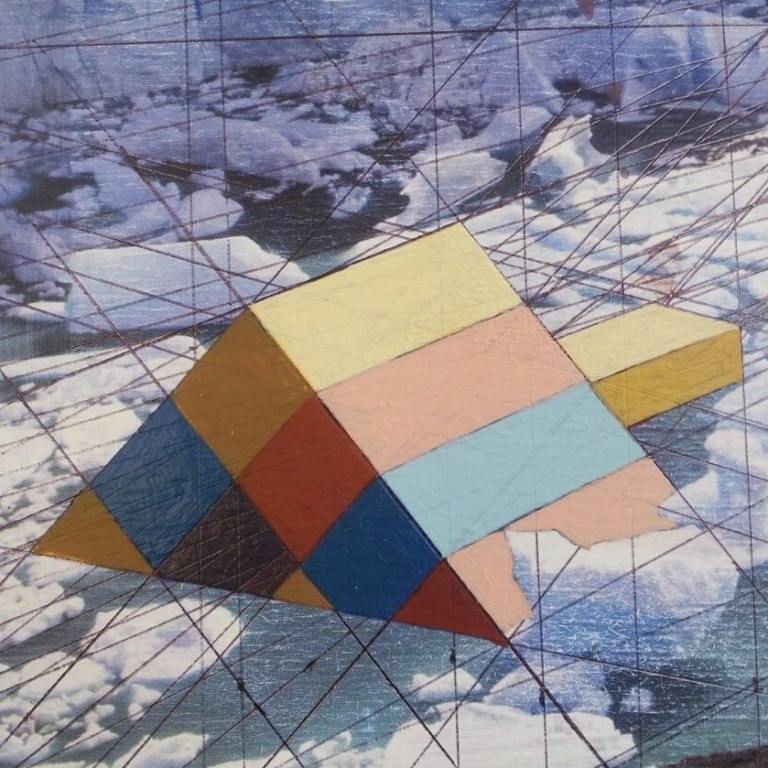 Stephanie Buer
Detroit born, but now Portland based artist Stephanie Buer loves playing with abandoned urban spaces in her meticulously detailed oil paintings and charcoal drawings. Looking to the barren architectural vestiges of industry, Buer explores the life of marginalized structures once they're divested of function and condemned to vacancy and neglect. Her work makes you stop and think about the larger significance of the objects in front of us, the way we treat them and, overall, its remaining beauty.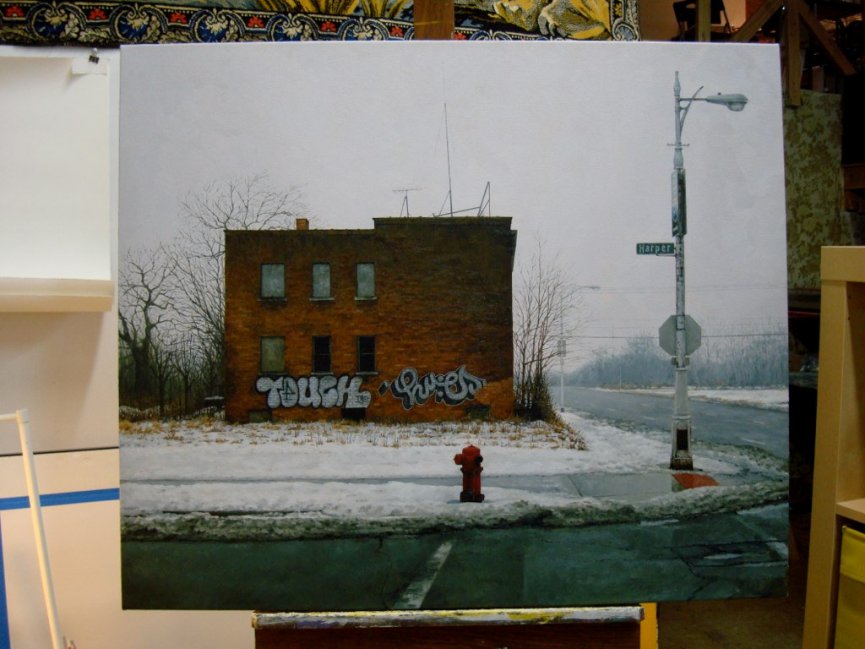 Mary Iverson
Just like Stephanie Buer primarily was inspired by her hometown, Mary Iverson had a long fascination for the port Seattle, beginning with plain air studies of its cranes and gradually evolving to her current paintings which focus more on shipping containers. Iverson's style combines standard oil paint and mixed media works that create often surreal and idyllic landscapes. Her perspective is obvious – seen through her eyes, her surrounding is always beautiful.
After
Both artists explore the end result of heedless development in unique ways. Iverson considers a potentially post-apocalyptic landscape in which human impositions have disastrous consequences, and Buer captures the haunting architectural legacy of relinquished space. This is why the two artists decided to join forces in an exhibition called After in Thinkspace in Los Angeles. Every day from August 16th until September 6th all visitors have the pleasure to enjoy the works of these magnificent artists.