For the past seven years, artists Adam Oostenbrin and Jasper Andries have collaborated with other creatives in a cross-disciplinary project entitled Mashville. The project resulted in numerous exhibitions, staged all over the world including Amsterdam, Rotterdam, Hoorn, Montreal, Tilburg, Berlin and Paris. It has been an eventful and exciting seven years, but as an old saying goes, all good things must come to an end, which is why the founders of Mashville decided to call it quits. But before they go their separate ways, the duo has decided to stage one final show under a name of Mashville. The exhibition is appropriately titled All Good Things... and will be on display at Mini Gallerie in Amsterdam.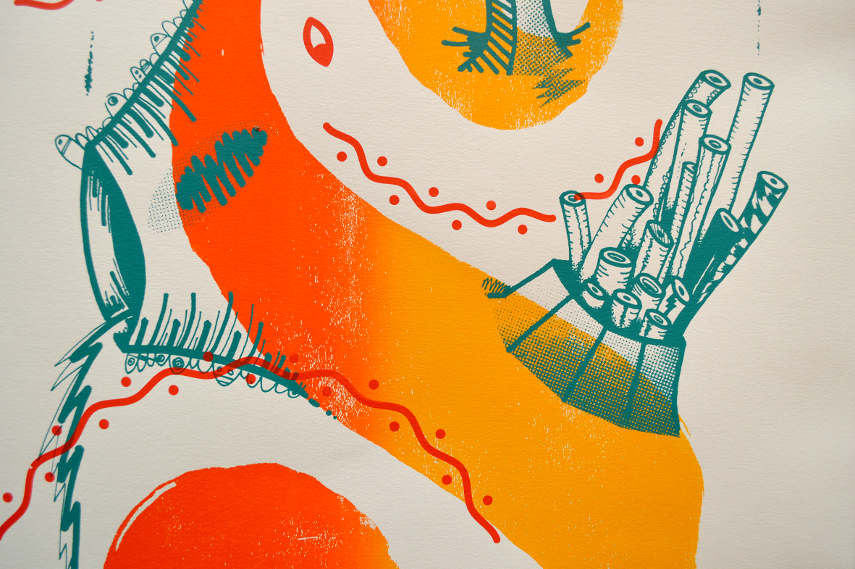 Adam Oostenbrink and Jasper Andries - The Creators of Mashville
Graphic designer Adam Oostenbrink and illustrator Jasper Andries were interested in a way various art forms intersect and influence each other. That's why they've created the project that will facilitate collaborations between artists from various fields. Though majority of collaborations was done by painters, illustrators, sculptors and performance artists, Mashville didn't limit itself on the visual art field, but also included musicians, poets, producers and even school children in the creative process. Both artists claim that Mashville had a profound influence on their work. Although originally an ilustrator, Jasper Andries now focuses full time on the art of sign painting, while Adam Oostenbrink expanded his area of expertise to lecturing and typographic (screen) printing.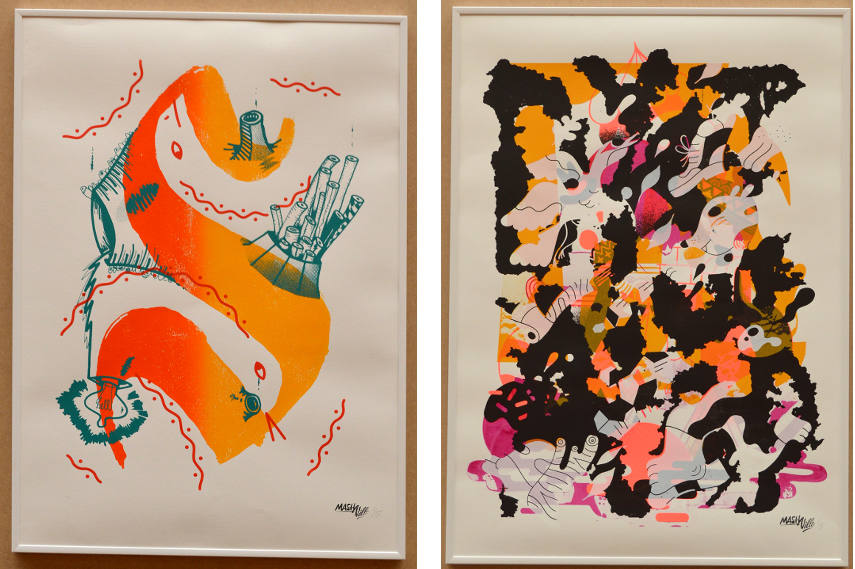 Mashville's Final Show
Mashville brought artists from various fields together, with the goal of producing something that "could never be created by a person working alone." The artworks were made by sending drawings, images and ideas back and forth from one artist to another. The images were sent via e-mail or regular mail and when all participants agreed that the works were finished, they were transformed into screen printed posters. These works were exhibited in a variety of places, ranging from squatted venues to classy galleries and everything in between. One of Mashville's shows featured aphorisms of the Rotterdam poet, Peter the Great turned into typographic works of art. Other dealt with how music looks like to designers and subsequently with how images sound to musicians. The project also showcased a series of works (done in collaboration with Florentijn Hofman) that was inspired by "Dushis" giant stuffed animals. Numerous images inspired by one of the Dushis, were combined, stencil printed and used as a sort of wallpaper placed on the gallery walls. All Good Things...  will feature a selection of some of the best works created in the past seven years by over 100 artists as well as some new never-before-seen artworks.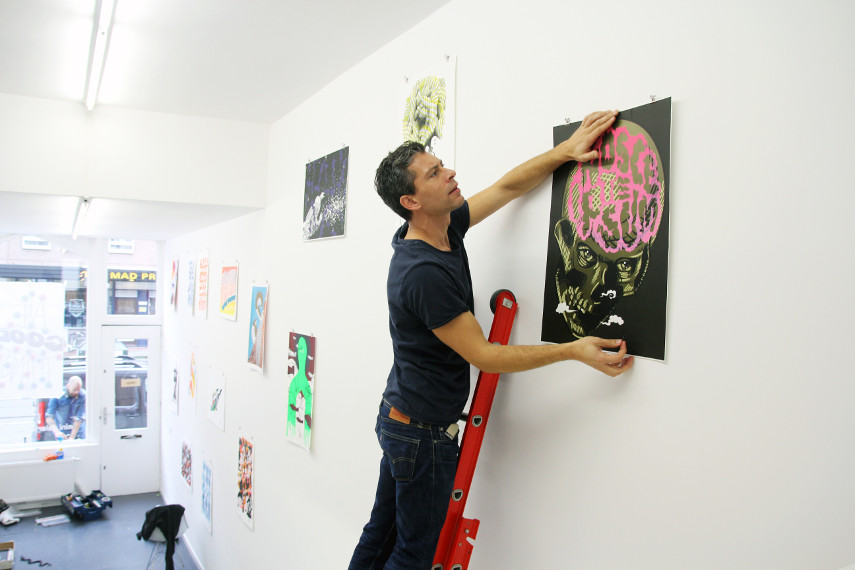 All Good Things... at Mini Galerie
The opening of All Good Things..., the final show by Mashville, is scheduled for Friday, November 13th starting from 6 pm. The visitors of Mini Galerie will have an opportunity to enjoy the show, drink beer and buy some of the Mashville's fine prints! On the last day of the exhibition, (Saturday, November 28th) a new risograph zine will be launched at the Amsterdam's gallery. The zine is a result of a collaboration between Mashville and an independent publisher Stickit and is meant to celebrate the 7 years of work and this final show.
Featured images: Preparations for All Good Things... exhibition
Images courtesy of Mini Galerie