Recent photographs made by the praised Italian artist Massimo Vitali will be presented in a single exhibition at Ronchini Gallery. Vitali started working as a photojournalist at first, collaborating with multiple magazines and agencies across Europe. However, his attitude toward documentary genres started changing, after some period during the '80s, in which he realized that it was a practice that he no longer has faith in. After he started questioning the truthfulness of such representation, Vitali developed a unique form of expression of his own. Rooted in his concern for documentary photography, his most famous works usually depict people in leisure activities, and what is more important, they put an emphasis on the possible voyeuristic aspects of photography.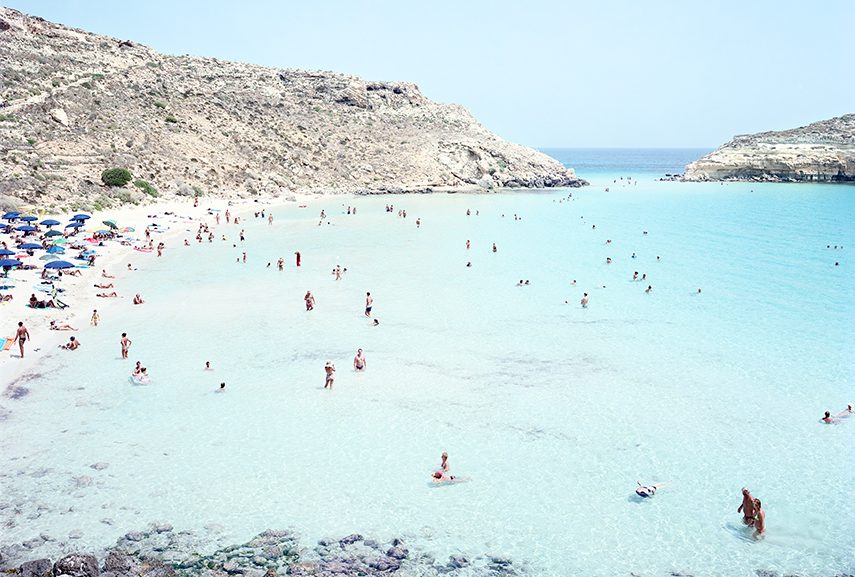 Massimo Vitali's Beach Series
Vitali's iconic Beach Series were inaugurated in 1995, which was also an important year for the Italian political scene. The uprising political atmosphere in Italy encouraged the artist to start observing his surrounding more closely, and to use his skills, gained from photo-journalism, to make a number of astounding photographs. His works perform a sort of cross examination, and therefore they do contain elements of photojournalism. Still, it seems like the photographer is also trying to capture something that's in the air, rather than in the physical appearance of these individuals. The people in Massimo Vitali's photographs look like they have no knowledge of being photographed, and they are usually captured in relatively intimate moments. However, the distance from which they are taken allows for the photographs not to resemble the Paparazzi aesthetics. On the contrary, they look like paisajes which incorporate people as integral parts of their structure. The energy that these photographs emanate provokes ambiguous reactions - lingering somewhere in between landscape photography and surveillance camera snapshots.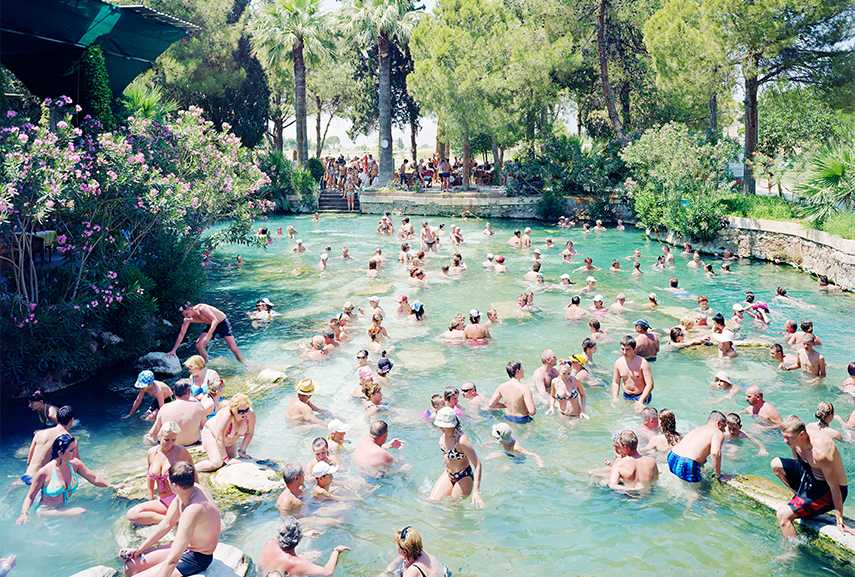 Challenging the Documentary Form
After the great success of these series, Vitali expanded his subject of representation to other forms of leisure. He started capturing people in clubs, discotheques, at swimming pools and ski resorts. In all of his works, there is a peculiar sense of alienation, neither positive nor negative, rather simply, documentary. They depict casual social interaction, liberated from any kind of constraint, except for the inner, inherent one. That is what makes these photographs so amazingly captivating, and draws the attention of the viewer. Anyone could have been in these photos, had they found themselves in these places, at that time.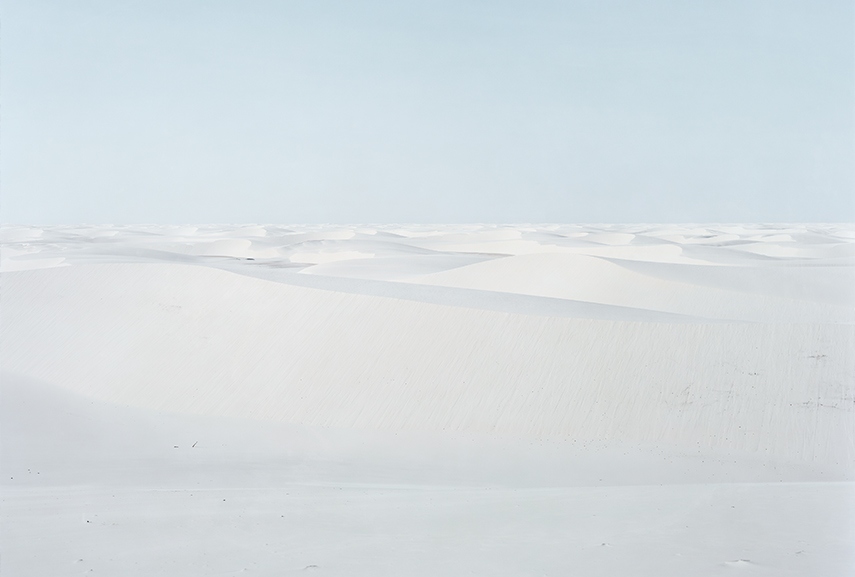 Upcoming Exhibition in London
Massimo Vitali's artistic career spans 22 years, and this upcoming show will focus on his works made from 2011 to 2014. One particular photograph from 2012 differs from the artist's usual type of representation, as it depicts sandy dunes from north-eastern Brazil, portraying no forms of life whatsoever. When compared to the rest of his works, the photograph truly stands out, and leaves us wondering if the people were simply too far away, or if they ceased to exist for a moment in the world of Massimo Vitali. These idiosyncratic photographs will be on view at Ronchini Gallery in London, from May 20th through June 18th 2016. The opening reception is scheduled for Thursday, May 19th, 6-8 PM.
Featured images: Massimo Vitali - Lençois Lagoa do Peixe, 2013, chromogenic print on Diasec, 180 × 230 cm; Massimo Vitali, Piscinão de Ramos, Brazil, 2013, chromogenic print on Diasec, 182 x 226 cm; Massimo Vitali, Cala Mariolu Coda, 2014, lightjet print from negative scan on photographic paper, Diasec mount with wooden frame, 180 x 220 cm; Massimo Vitali, Catania Under the Volcano, 2007, chromogenic print on Dibond, 152.4 x 182.8 cm. All images courtesy the artist and Ronchini Gallery.