The vastness of our world and the diminutiveness of our own selves; the relationship of the terrestrial and the aqueous; humans and landscapes. This is what the new Massimo Vitali prints explore, yet again, through the photographic lens and an eye that sees a bigger picture. The acclaimed Italian photographer returns to New York's Benrubi Gallery with Disturbed Coastal Systems, a new exhibition of pictures featuring heavily populated beaches from an elevated, distant perspective. At first, these images might look like typical holiday pictures, but in truth they contain intriguing dualities and hidden truths, subtly revealed by the artist if you're open to really looking at them.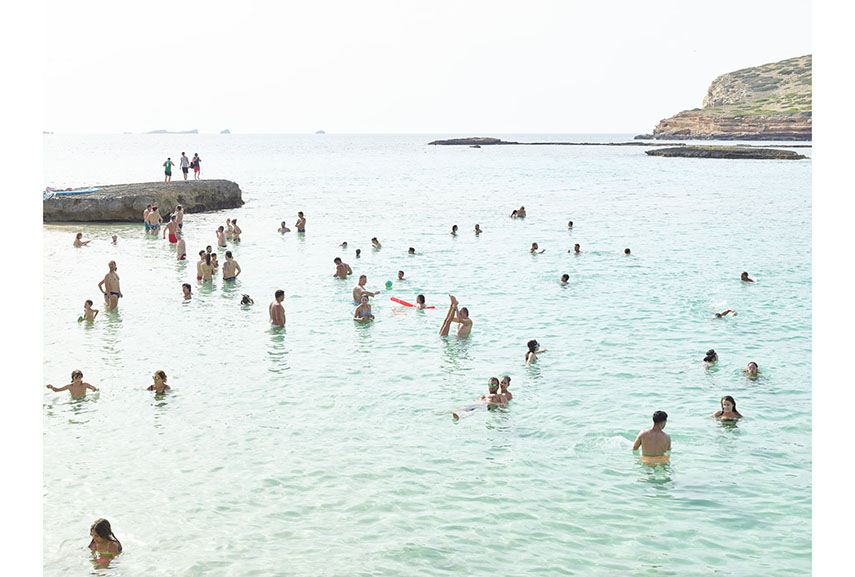 Disturbed Coastal Systems
In the latest Massimo Vitali prints, as throughout his career, there is an almost palpable tension between the human habitat and the natural world, becoming both images of landscapes and crowd scenes, at the same instant. He visits beaches all around, capturing people on their vacation as well as parts of our planet colliding, sea into ground, ground into sea, concrete pools becoming separated from rivers, seas, lakes. Intersected with lines and dotted with human figures, the photographs become dynamic composition which nevertheless carries a dose of stillness and calmness, as if they're waiting for a big visual announcement. For centuries and millennia, those beaches and seas welcomed us, bathed us, nurtured us, as a kind of tradition we still come to enjoy.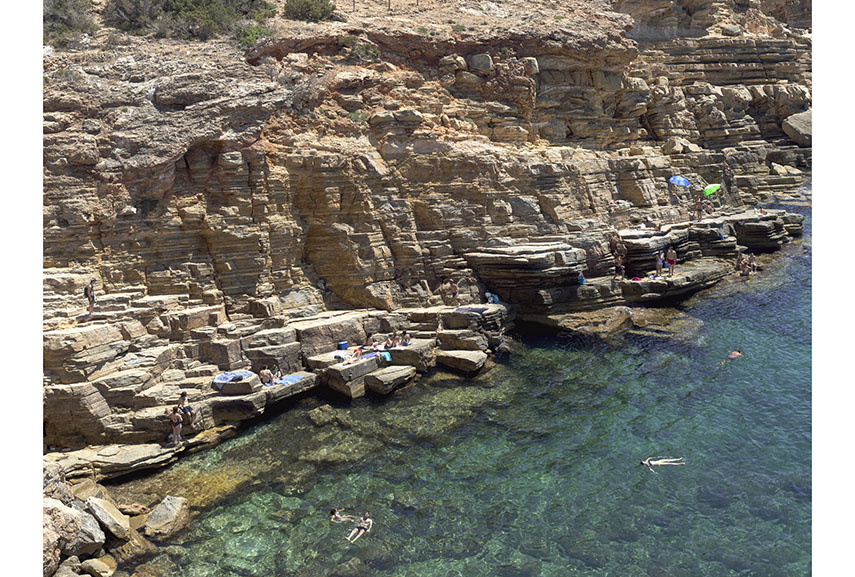 Portraits of Nature
These Massimo Vitali prints also invite us to carefully examine the subjects within their frame. Like in some grand painting of the past, they envelop an array of behaviors and even postures, from lying on the sand to playing with a ball and gazing across the horizon. The images become an assembly of thoughts; perhaps of those who have died on the sea trying to reach a better life, which is something we do not immediately think of when looking at these images. In a moment, we become voyeurs like the photographer himself, examining the scene and almost waiting for something to happen, even though we're quite aware the scenario will be the same almost every day, on almost every one of these beaches. Somehow, though, our mindset about pictures of beaches and people on them is a different one from when we first laid our eyes on them.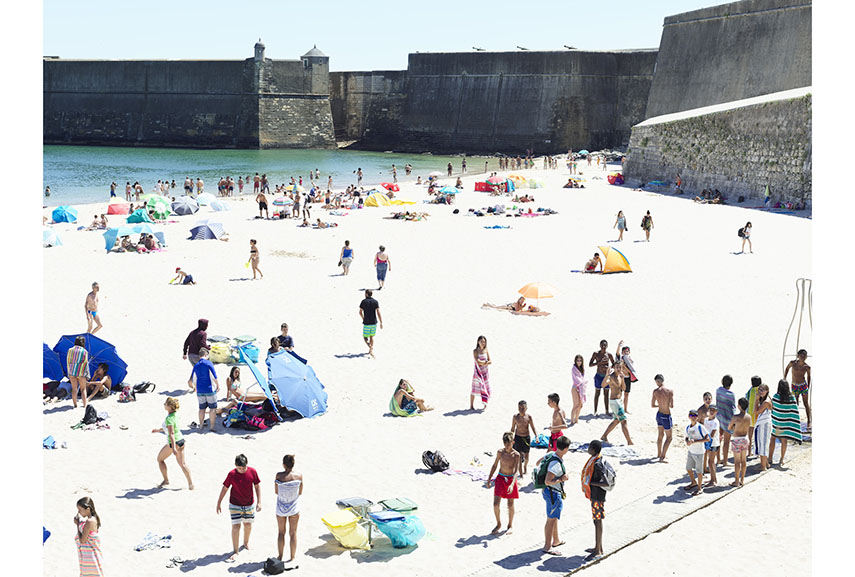 Massimo Vitali Prints at Benrubi Gallery
It seems as though there will always be something new and undiscovered to see in these photographs, a new face and a new action, always luring us into looking for new meanings, hidden messages, revealing truths. Disturbed Coastal Systems, an exhibition of photographs by Massimo Vitali, will be on view at Benrubi Gallery in New York City, USA, from April 20th through June 17th, 2017. The opening reception will be held on April 20th from 6pm to 8pm.
Featured image: Massimo Vitali - Piscina Das Marés, 2016. Photograph, courtesy the artist and Benrubi Gallery, New York.