What is contemporary painting? Do today's artist paint portraits, landscapes or still lives? Is contemporary art only surreal, abstract or is it figurative? The Long Beach Museum of Art has invited fourteen artists from diverse artistic backgrounds to answer these questions. The exhibition Masterworks: Defining A New Narrative consists of fourteen large-scale paintings by accomplished artists that, for the last decade or more, have been constantly exploring new narrative directions in contemporary painting.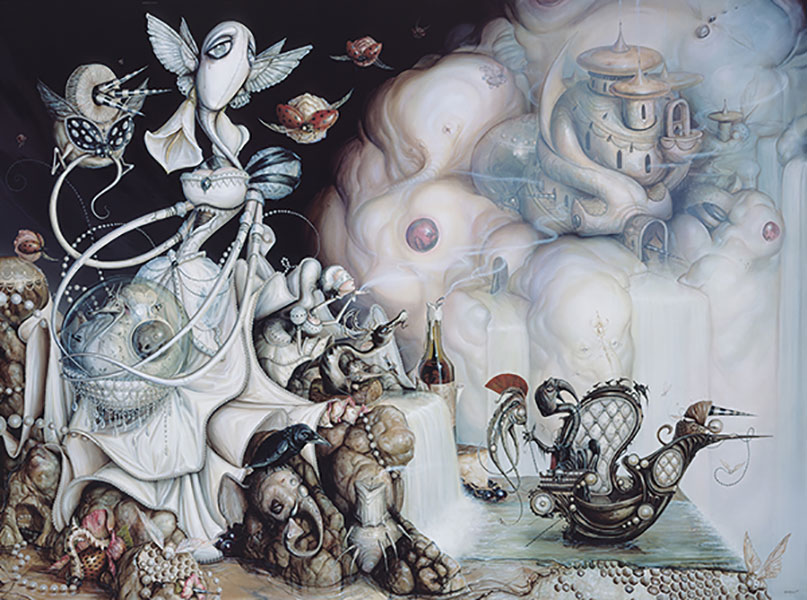 The Artists
The artists have been given the task of providing a singular work that could be considered pivotal in their careers. Decisive is thereby the amount of time and consideration they invested as well as the skills utilized. Artist featured are Esao Andrews, Sean Cheetham, Natalia Fabia, Alex Gross, James Jean, Josh Keyes, Mario Martinez, Greg Simkins, Nicola Verlato, Eric White, Aron Wiesenfeld, Martin Wittfooth, and curating artist and book author Nathan Spoor as well as co-curator Jeff McMillan.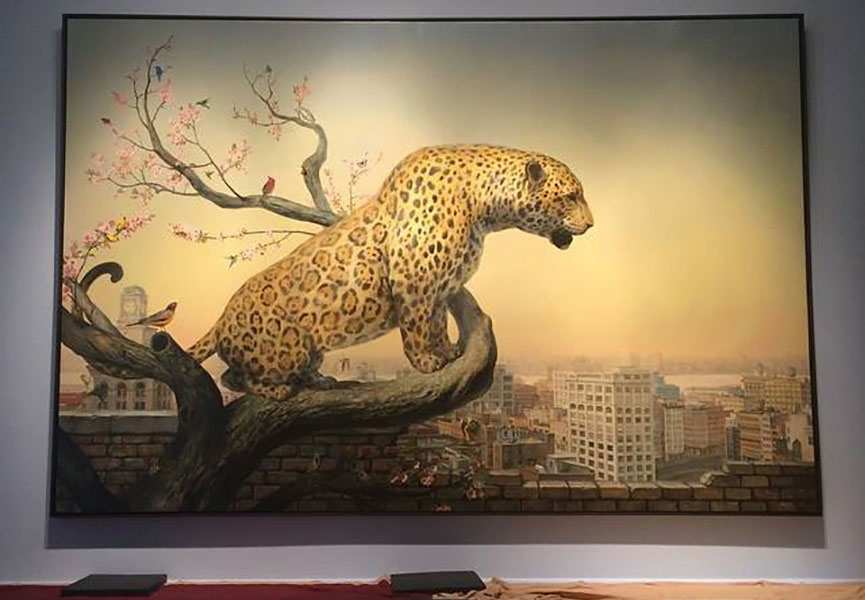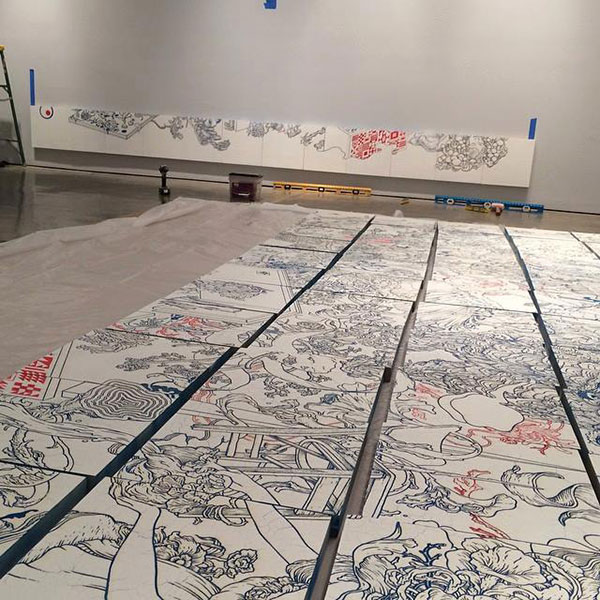 Diverse Backgrounds
The artists featured in Masterworks are from diverse backgrounds and their work connects a broad spectrum of genres, scenes and movements. Masterworks calls into question what a decade means to an artist, and summarizes the thoughts, theories, and personalities of each painter into one distinct moment. Within each work, the artists' individual perspective is explored through childhood fantasies, everyday objects, and sensational dreamscapes. Each painting represents a decade of dedication to artistic excellence and creative expertise and signifies the product of a career's worth of experience into one masterwork. The paintings in Masterworks drift between fantasy and reality while closely examining and disrupting conventional pictorial environments.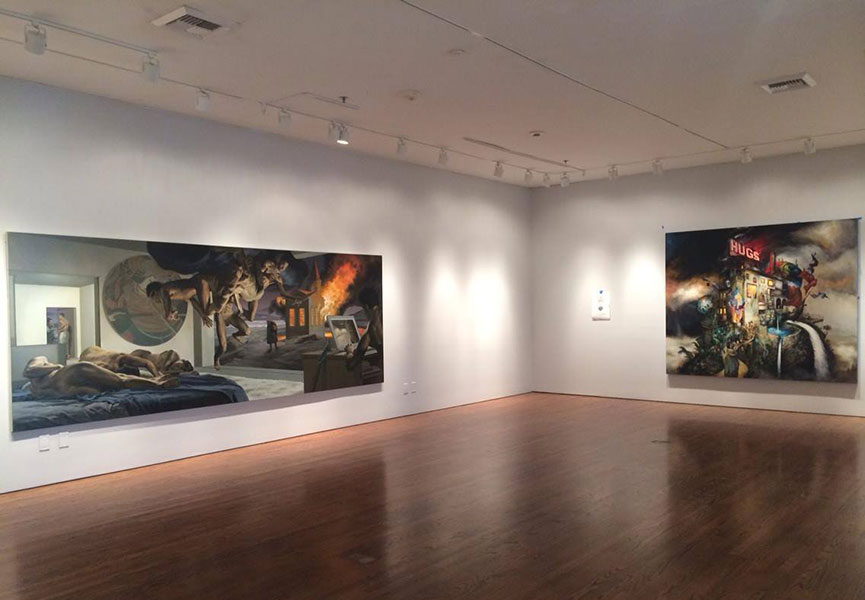 Book Release
Coinciding with the exhibition is a beautifully designed, 240-page linen hardbound book published by the Museum and Gingko Press. Curator and Author Nathan Spoor has compiled an exceptional volume to accompany the exhibition, which features never before published interviews, artwork and photographs of the artists in their studios. The exhibition opened to the public on Thursday, October 23 and will run through February 1st 2015.