Material Art Fair Mexico is truly unique art fair – its Mexico's only contemporary art fair dedicated to emerging practices. In just two short years, Material art fair Mexico has effectively changed the conversation around Mexico City's dynamic art scene and has earned itself a respected position among the top emerging art fairs internationally. The fair's growth offers novel points of comparison and a broader overall vision of contemporary art for both the general public and artists alike. The third edition of the Material Art Fair Mexico is expanding by over 50% to feature 64 galleries, non-profits and artist-run spaces from 34 cities and 15 countries. The fair expects to receive over 10,000 attendees at its new venue this year.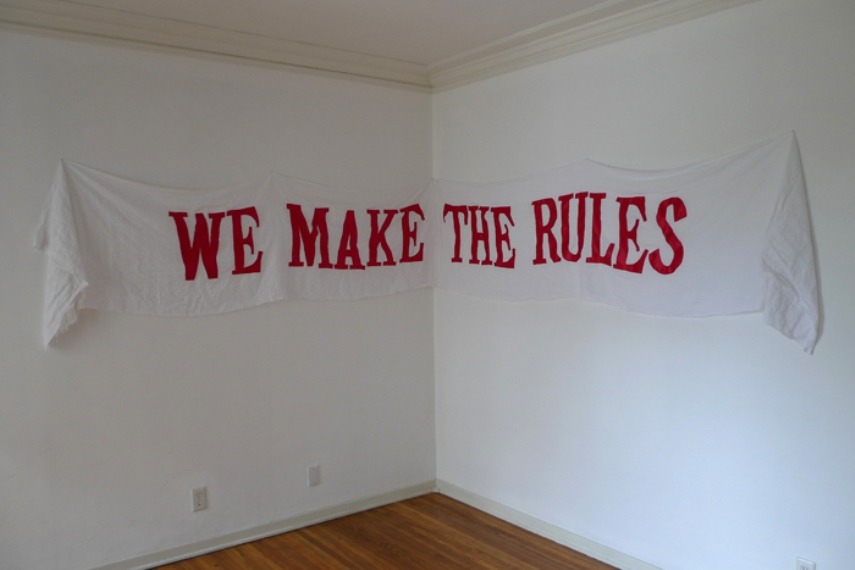 Material Art Fair Mexico 2016 Highlights
This year, 60% of Material's exhibitors are first-timers, including exciting galleries like joségarcía ,mx (Mexico City), Natalia Hug (Cologne), K A N S A S (New York), LambdaLambdaLambda (Pristina), Last Resort (Copenhagen), eitoeiko (Tokyo), Neon Parc (Melbourne) and Seventeen (London). Be sure to check out the booth of the Cooper Cole Gallery (Toronto), Galerie Rolando Anselmi (Berlin), Bosse & Baum (London), City Limits (Oakland), Galleria Acappella (Naples), and many others. During this edition, Absolut is arriving to Material Art Fair for the first time with their global initiative Absolut Art Bars, via an ephemeral installation by SANGREE (René Godínez Pozas and Carlos Lara). The artists will be debuting a work inspired by the transformational power of Mexico City, taking historical, social, natural, and architectural elements of an imaginary nightlife in Tenochtitlán and recombining those with contemporary references in order to create an extraordinary one-night-only experience.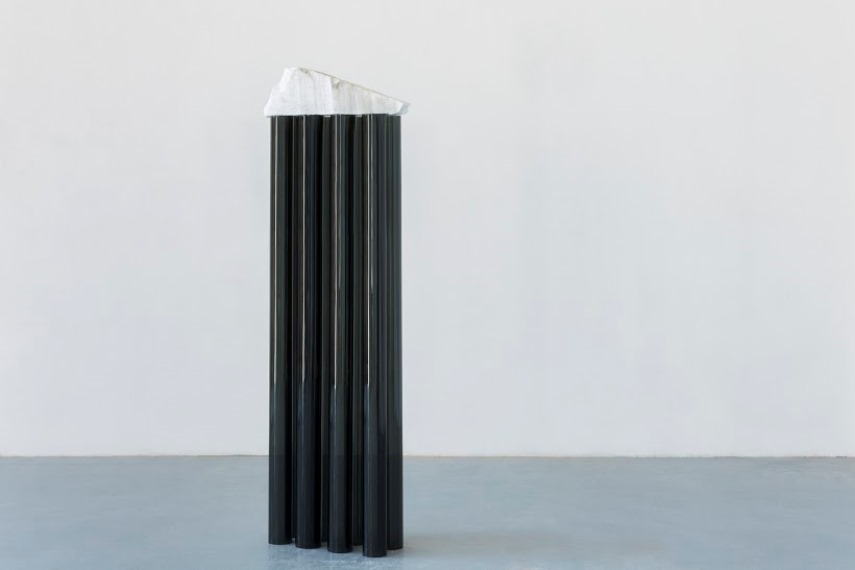 Selection Committee and Sponsors
Material Art Fair Mexico 2016 Selection Committee includes some of contemporary art's boldest emerging voices: Michael Clifton, co-founder, Clifton Benevento, New York; Stefan Benchoam, artist and co-founder of Proyectos Ultravioleta, Guatemala; Attilia Fattori Franchini, independent curator, London; and Willy Kautz, independent curator, Mexico City. Of course, the fair would not be possible without support of sponsors. Material welcomes back Mezcal Gracias a Dios and of course VANS, who are returning this year as one of the fair's principal sponsors. VANS is celebrating its 50th anniversary in 2016 and is excited to take part in the third edition of Material Art Fair as part of its continued support for art and creativity, featuring an exclusive boutique by El Nierika. There, attendees will find the most recent collaborations and collections from the Vault line. Moreover, VANS will also be presenting a screen-printing studio in which the public can personalize their own bags, celebrating the individuality and expression that VANS promotes through its experiences in art. VANS has also partnered with Material this year in order to publish a special edition gazette entitled Reading Material, which aims to provide readers with an overview of the fair featuring useful practical information as well as interviews with various collaborators, collectors, exhibitors and artists. The publication will be available at the fair and also at other select locations throughout the city.
The Main Venue of the Material Art Fair Mexico 2016
Practical Information
Material Art Fair Mexico 2016 will be open from February 4 until February 7, 2016. The main venue is EXPO REFORMA. The fair expects to receive over 10,000 attendees at its new venue this year, which is centrally located in the Juarez neighborhood, near the city's financial district as well as the Centro Historico and the Roma-Condesa neighborhoods. Material's 2016 VIP Program will continue its important mission to foster a stronger culture of collecting emerging art in Mexico. There will be special talks, visits to museums and private collections, and a series of guided tours of the fair led by specialists in emerging art. Material expects to receive over 2000 VIP guests in this year's program, including both Mexican and foreign collectors. You can find more information on the official website of the art fair.
Featured Images: SPF15, Lyndsay Bloom - Chelsea Culp ; LambdaLambdaLambda - Dardan Zhegrova. Images  are courtesy of Material Art Fair Mexico.