The exhibition Material Layers at Nicolas Xavier Gallery will showcase creative work of several contemporary artists working in different media, materials and techniques with the same roots in urban street art and graffiti. This time focusing on material in art, the exhibited works will entice viewers to look and search deeper beyond the abstract motifs into the layered structuring of each work and into the techniques, materials and tools in use. Starting from everyday surroundings and materials, selected artists Antoine Casals, Katre, Arnaud Liard and MadC use cardboards, glass, cement, paper, paint, oil and sprays layer upon layer creating in this way an expressive presentation of artistic mastery.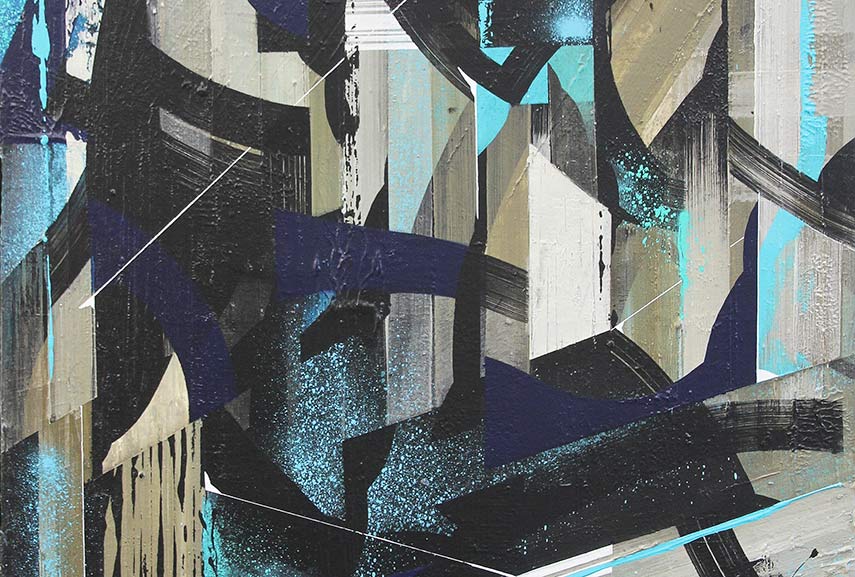 Meticulous Abstraction of Antoine Casals' Art
Finding calm and beauty in pure geometrical forms, artist Antoine Casals from Montpellier uses simple, everyday materials in the creation of his art. Scalpel and other tools play an important role in his meticulous and precise artistic technique as he uses them to cut pieces of cardboard, paper and other materials which he later combines in artworks. In addition to cardboard, which is his main material of expression since 2004, he also uses with wood, mirrors and dibond. He then layers and superimposes pieces of these materials in order to create visually rich abstract art. However, abstraction achieved through experimentation with materials in art is not just created for pure visual pleasure, but serves as an outlet for the expression of existential themes.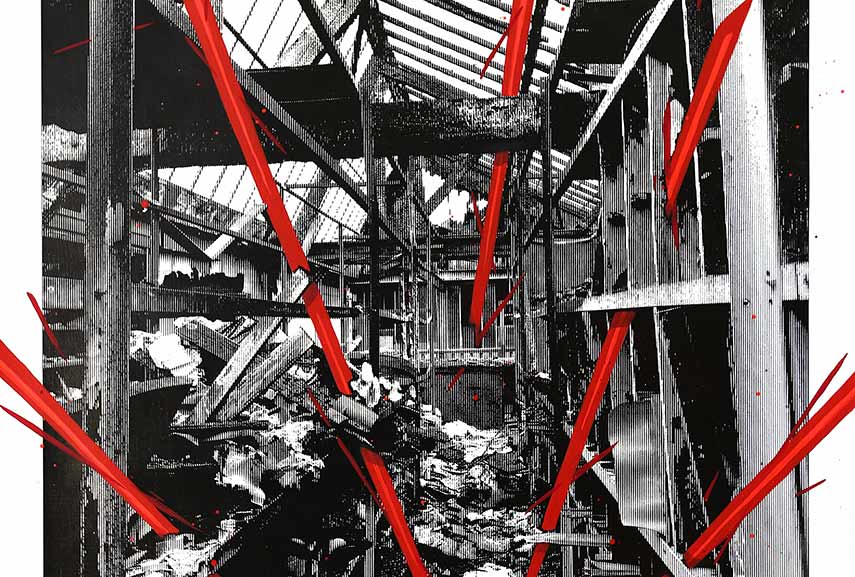 Katre – Aesthetics of Abandonment
French street artist Katre is primarily inspired by buildings and places of urban abandonment left on the margins of busy and bustling urban centers. His work is either made directly on the walls of these buildings or transposed on canvases, glass or aluminum plates from previously obtained photographic imagery. The only addition to these already aesthetically stimulating pieces are highly abstracted letters for which he is famous for. Katre started out as a street artist whose first graffiti were writings of his name. Over the years his style evolved and letters changed into abstract forms of expressive dynamism which contribute to visual intensity of his art. Moving from streets to gallery spaces, his work often evokes industrial places of high dynamism which now lay in ruins due to financial and market crisis.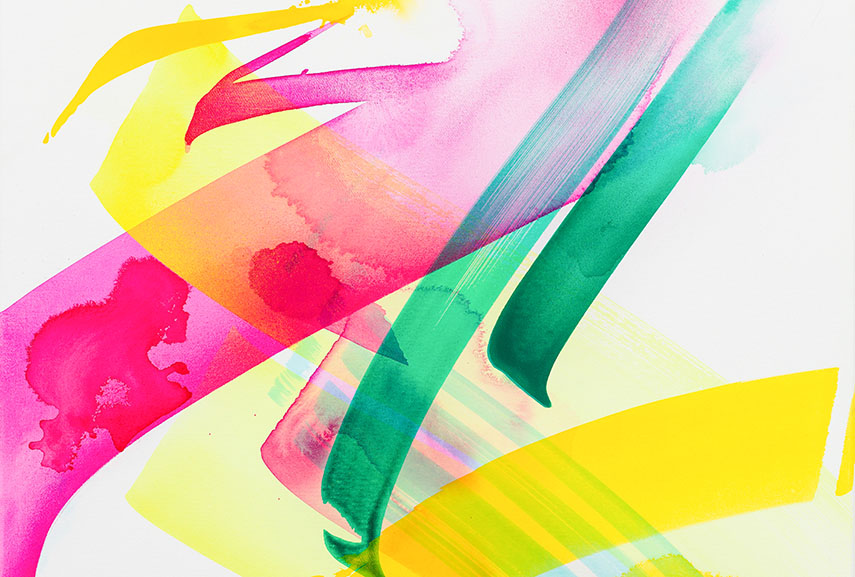 Material in Art - Arnaud Liard and MadC
Both Arnaud Liard and MadC developed their personal styles from involvement with street art and graffiti practice. Arnaud Liard found inspiration not just in urban scenery, but endeavored to bring it back into gallery space in as concrete form as possible by applying cement on his canvases before painting. MadC does not resort to such a radical probing of artistic techniques and the use of materials, but instead uses visual experience of street art in superimposing several layers of transparent paint in her art. Drawing from angular forms read from graffiti art her work possesses both dynamism and lightness which focuses the attention of the viewers on the mastery of artistic execution.
The exhibition will run from September 24th to November 11th 2016 at Nicolas Xavier Gallery in Montpellier.
Featured image: Antoine Casals - Mirror. All images courtesy of Nicolas Xavier Gallery.