Brooklyn-based artist Matt Reilly decided to combine two things he liked the most – skateboarding and art. Visitors at the Mana Contemporary in Jersey City were recently invited to witness Reilly's skills at his 'Wide Ride' exhibition. With just a handful of simple tools: a skateboard, some paint-dipped sponges and a plain canvas, Reilly was able to create his abstract-looking artworks by skating back-and-forth over the sheet. Building a mini-ramp and lining it with a white canvas, the artist left rainbow of colors on the wide canvas and at the same time created a great visual performance for the public who were able to watch it from the front row.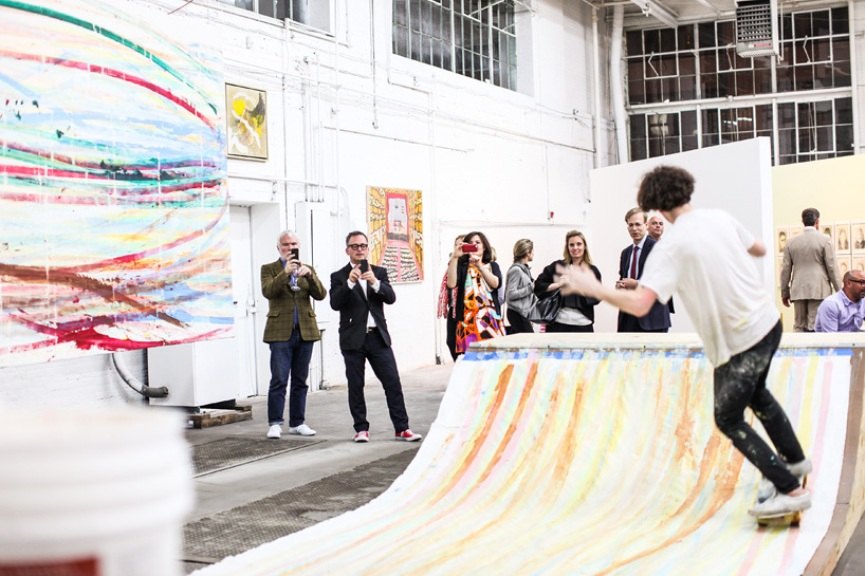 Performance And Art
By adding various hues of liquid chroma to wheels with saturated sponges — and attaching them to the base of his board — he was able to colorize a plain white canvass tacked to the surface of a mini ramp. Using only blue, red and brown and spreading it on canvas, each time the artist would cross the canvas he would create a different shape, nuance or feeling. Following the live performance, the canvas has been detached, and a new one fixed in its place rendering each finished piece a completely unique artwork. And even if you are not a big art fan, this act would really interest you.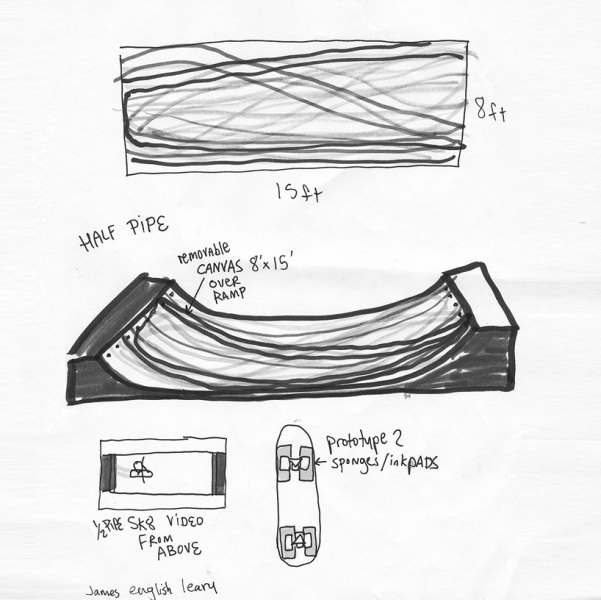 Available For Sale
Reilly's performance reminded us of UK artist D*Face's Ridiculous Pool Paint Attack from a few years ago, and even though distinct in texture and color, it is very similar to Jackson Pollock's and Aaron Young's abstract art. However, even though the end result is very interesting and fun, watching the actual piece being made makes the whole experience even more entertaining. For those of you who enjoyed Reilly's work, you can order every element of the process on Artsy (canvas, skateboard, and ramp), but you have to inquire for prices.