Until a couple of days ago, the exhibition of Sam Durant entitled Borrowed Scenery was on view at Blum & Poe Tokyo, presenting great pieces of art by this American artist. Now, this great art space is preparing another show – Matt Saunders exhibition that is entitled Two Worlds. The show is a perfect opportunity for the audience to see the latest works by this American artist, who is known for his use of different art media during the process. The body of work that will be exhibited at Blum & Poe is comprised of pieces that merge the divisions between painting and other media (moving image in particular). This will be the Matt Saunders first solo presentation in Tokyo.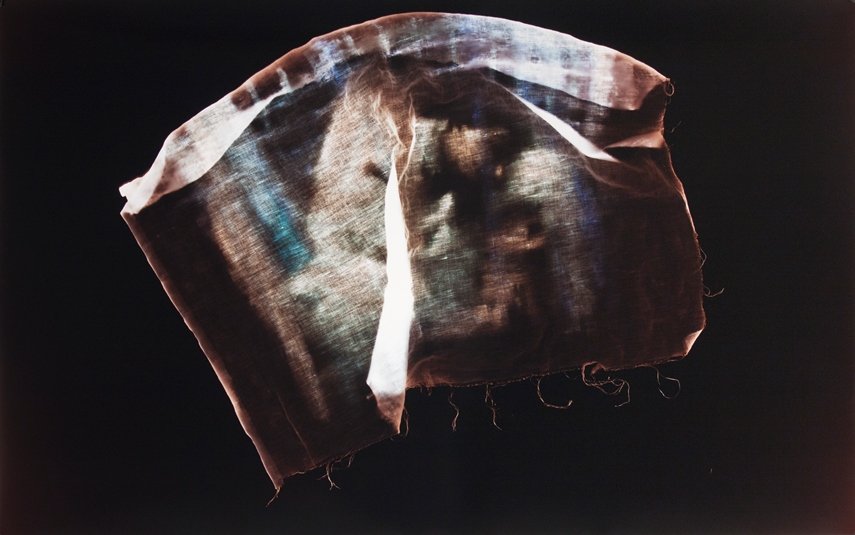 Film, Moving Images and Paintings – The Art of Matt Saunders
Matt Saunders was born in 1975 in Tacoma. After earning his MFA at Yale University in 2002, he has divided his time between Berlin and Cambridge, Massachusetts. Saunders has had recent solo exhibitions at the Tate Liverpool (2012) and the Renaissance Society in Chicago (2010). He is probably best known for making color and black-and-white photographs and videos in which he combines hand-drawn renderings of individual frames from films with mostly-abstract, original passages (if you are interested in photography, be sure to check out our article about the evolution of contemporary photography). His photographic prints are made without a camera, instead using materials such as oil paint, ink, mylar, and linen to create the imagined "negative" for an image, which he then places on photo paper and passes light through. During the Two Worlds exhibition at Blum & Poe, Saunders will present new works in which he debuts two new interrelated bodies of work: a multi-screen animated film and new "paintings" in the form of unique photographic prints.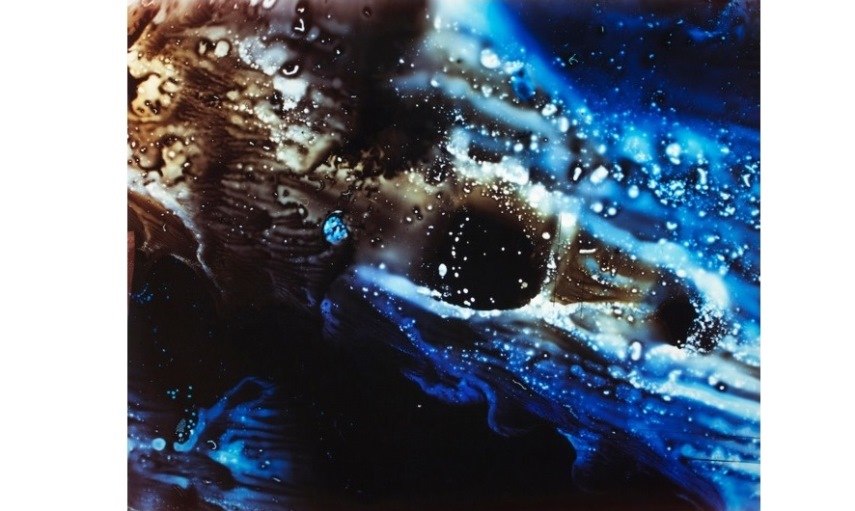 Two Worlds
Designed specifically for the gallery space, Two Worlds (2015) is a vivid, fast-moving projection onto two screens that reflects on the ways video can both define and exceed its bounds. The video is composed of thousands of drawings, both narrative and abstract, made using materials that range from pencil to ink to oil. Derived from a broad catalog of sources, such as experimental film, West German television and Internet clips, the drawings blot from one to the next, or else move through mirroring, allusion, and metonymy into a loose, almost narrative cycle. The screens catch the images imperfectly, as the projection extends to incorporate the room and the gallery's large window, with its own slow-moving view over trees of the Meiji Shrine gardens. When it comes to photography, Saunders continues with his previous practice, moving it more closely to the moving-image work, often using drawings from the animation—essentially now handmade color filters—as part of the light source to expose the paintings. At the end, these two worlds map together in dynamic, unpredictable ways.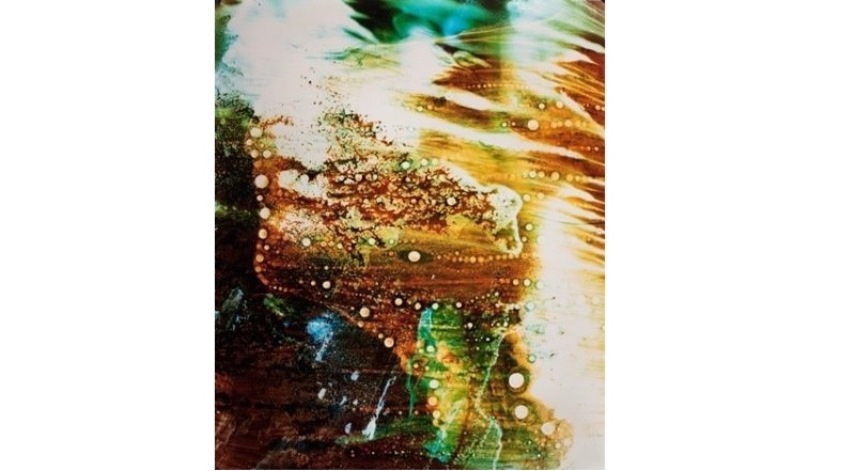 Matt Saunders exhibition at Blum & Poe Tokyo
The Two Worlds is artist's third solo show with the gallery (but, the first show in Tokyo). Saunders is truly a unique artist; he perfectly mixes and combines different techniques resulting in one single piece of art, providing a viewer an extraordinary visual experience. So, be sure to visit the show! The Matt Saunders exhibition entitled Two Worlds will be on view from January 22 until March 5, 2016 at Blum & Poe in Tokyo. The opening reception will take place on Friday, January 22, from 6-8pm.
Featured Image: Matt Saunders - Poelzig (Reverdy) #8, detail, 2015. All Images courtesy of Blum&Poe.