Do you know what a "Mickey Mouse Curve" is? The first time I've heard of this term, I thought of the silhouette of Mickey Mouse's ears - they are curvy, right - and said, yes, this must be it. But, no, I was completely wrong. The whole thing ain't funny at all, as the name could suggest. It is about copyright law - in previous three or four decades, copyright has been extended and prolonged every time when the possibility of Mickey Mouse becoming public property approached. Right now, Disney is "safe" until 2023, when, if nothing changes, Steamboat Willy (the first Mickey Mouse cartoon and the first animated short by Walt Disney) from 1928 will become public property. But, we seriously doubt that will happen - in 1928 in charge was the Copyright scheme from 1909, and Mickey Mouse had copyright protection until 1984. Fast-forward 31 years, Mickey Mouse still has copyright protection. The graph showing how copyright protection had been prolonged during years is called a "Mickey Mouse curve".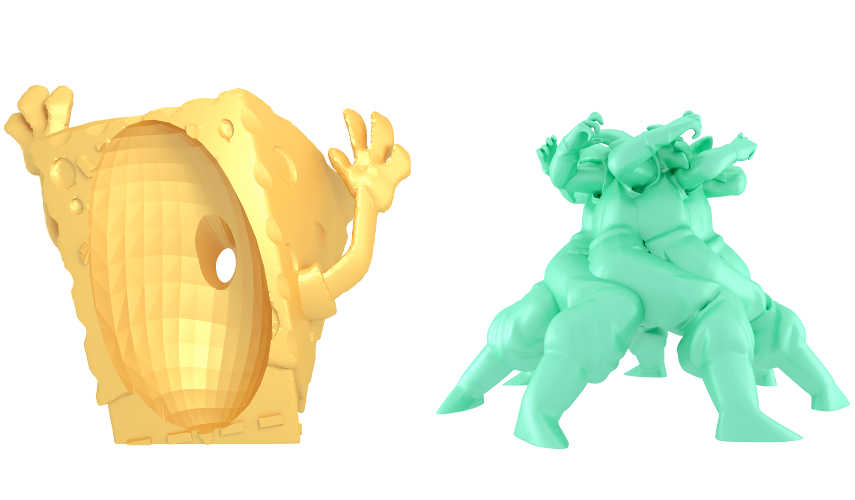 Copyrighted Generation
This way, we are the generation that has been protecting our own culture from ourselves - not a single artwork made in our time will become public property during our lifetime. Now, just take a look back and remember all art pieces throughout the history that are now in public property, and see what a shame would have been if they too were copyright protected (and what a shame is that copyright is prolonging for decades now). Perhaps these questions of copyright and where the original ends and a newly formed art based upon the original begins could be the central motifs of Matthew Plummer-Fernandez' first solo show named Hard Copy, that will take place at NOME Gallery during November and December.
SpongeBob is SpongeBool
Matthew Plummer-Fernandez will present five new sculptures that were made after some of the iconic cartoon characters of our time: Mickey Mouse, Marge Simpson, SpongeBob SquarePants and Goku. Everytime these characters show up in a place that is not your TV screen and that is not a cartoon, copyright holders receive some amount of money - cups, plates, toys, posters, balls, dolls - you name it. So, Plummer-Fernandez took 3D models of these characters he found online, distorted them, rearranged them, gave them new (similar) names and 3D-printed them into sculptures that visitors of Hard Copy exhibition at NOME Gallery in Berlin will be able to see. But, they will see not only sculptures: each sculpture is accompanied with related print. Plummer-Fernandez encoded every sculpture into an .png (image) file, with a software he created. This encoding of sculptures was artist's way to bypass copyright protection and to enable free sharing of information and knowledge.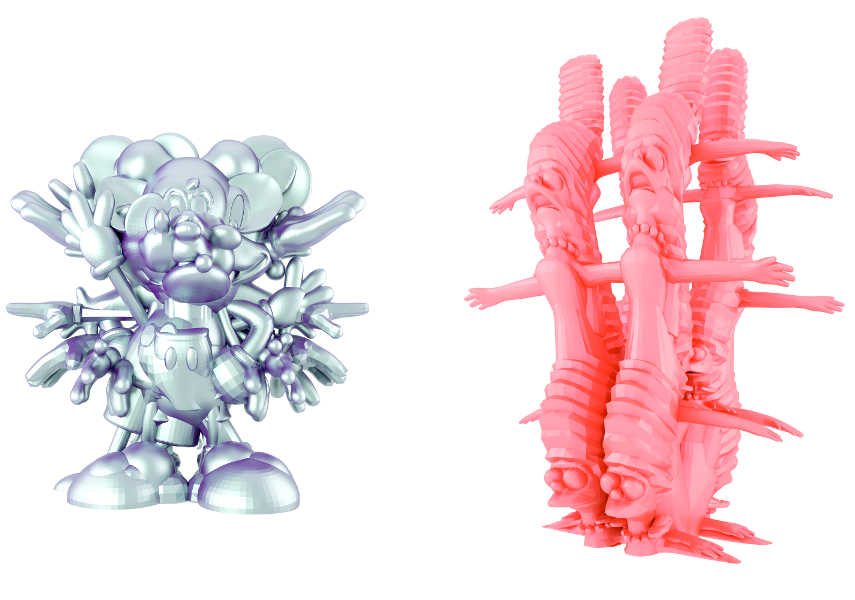 Matthew Plummer-Fernandez Exhibition at NOME
NOME Gallery is totally politically and socially engaged, mixing art with politics and technology. Although it was founded this year, they already had a great exhibition of photographs by Jacob Appelbaum, and from November 7th to December 23rd they will exhibit sculptures and prints by Matthew Plummer-Fernandez. The opening of Hard Copy exhibition is set on November 6th at 6 PM. Enjoy!
Sign up for My WideWalls for FREE and be up-to-date with contemporary and street art.
Images courtesy of NOME Gallery and Matthew Plummer-Fernandez.