Matthew Rachman Gallery is delighted to present the first exhibition of their 2016 season. The show titled Paintings by Ruben Aguirre + Victor Lopez features abstract artworks by Chicago-based artists Aguirre and Lopez. With the common roots in graffiti and hand stylings, Aguirre and Lopez art is comprised of abstractions that investigate different techniques of layering, tonality and the mutuality of the "language" between the raw exigency of urban street writing and the fluency and objective behind their present, refined painting styles. This exhibition at Matthew Rachman Gallery is the perfect opportunity for the examination of the street art technique and style, and the works of Aguirre and Lopez.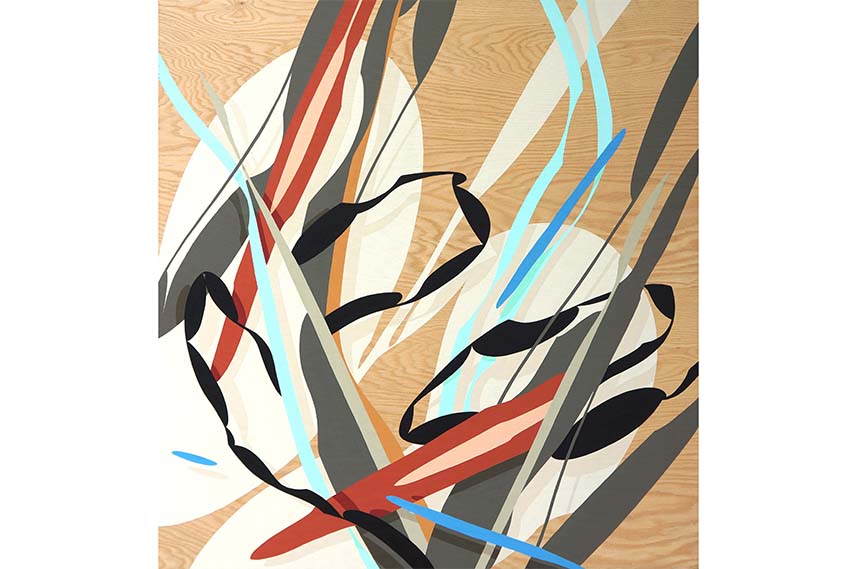 Ruben Aguirre, Graffiti Artist, Muralist, Painter
A Chicago-based painter Ruben Aguirre who will exhibit his works at Matthew Rachman Gallery is an artist who has made a transition from graffiti writing to abstract painting and contemporary muralism. He has painted several murals in the Chicago area, as well as across the U.S., Mexico, and Brazil. In his work, he re-imagines the public space, making the viewer come face to face with contemporary street art and re-examining the notions of what is really public and what is private. His current work is comprised of flat compositions with dominating organic forms, frolicking with negative and positive space through color and texture. While not necessarily depicting specific letters, his works come together in the accumulation of bits and pieces the same way that the disposition of words does.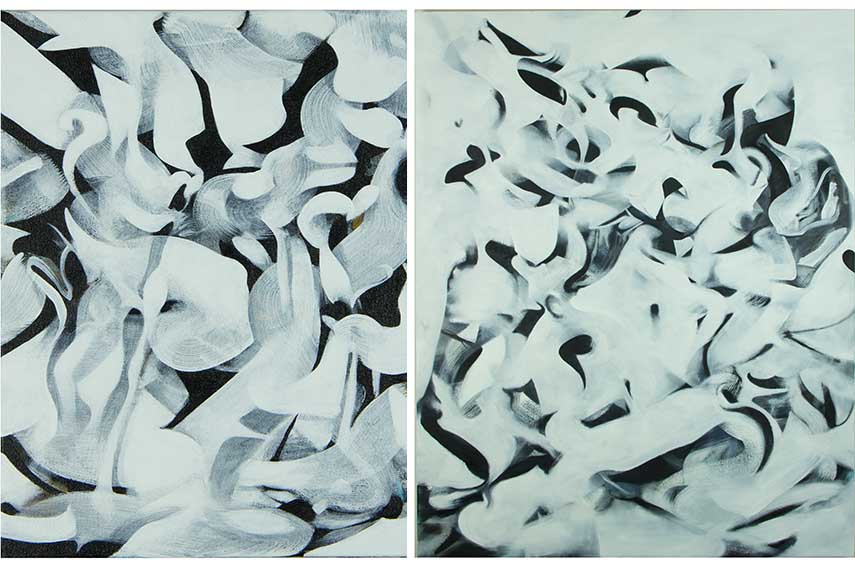 Victor Lopez, the Self-Taught Urban Artist
Victor Lopez is another Chicago-based American artist who began producing art guided by graffiti, urban subcultures, and modern art. His paintings are a result of improvisation, largely using the technique of layering opaque and translucent colors. Lopez has painted a number of murals all over Chicago and in the process of learning about art and his preferences, became interested in the abstract, inspired by abstract expressionist paintings. In his present series of paintings that will be exhibited at Matthew Rachman Gallery, Lopez uses abstraction to represent his thoughts in space and time. It is an ongoing exploration dealing more with color and process rather than depicting a specific image. Lopez is an intuitive painter interested in the relationship between the intuition and the structural parts of the paintings and the vast surreal potentials they represent.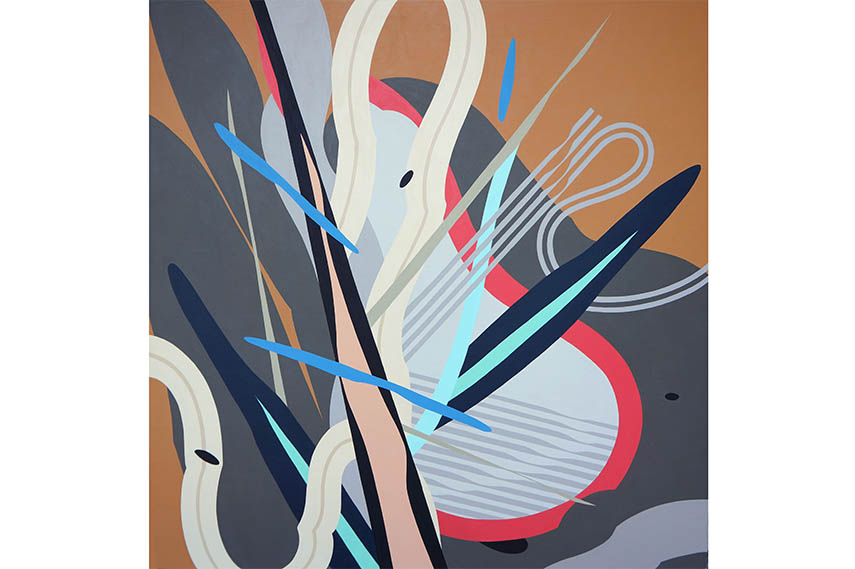 Ruben Aguirre and Victor Lopez at Matthew Rachman Gallery
Matthew Rachman is a gallery that features a collection of Mid-Century Modern furniture and contemporary art. They regularly hold exhibitions and their collection changes constantly. Paintings by Ruben Aguirre + Victor Lopez will run March 25th to May 15th, 2016. The opening reception will be held on Friday, March 25th from 6 PM to 9 PM and both artists will be in attendance. The gallery is located at 1659 W. Chicago Avenue, Chicago and is open Tuesday through Saturday from 12 PM to 6 PM.
All images courtesy of the artists.
Featured images: Victor Lopez - Untitled, 2015, detail | Ruben Aguirre - Untitled, 2016 | Victor Lopez -  Untitled, 2014