Last year, artist Matthew Saba has burst onto the national and international art scene with his powerful figurative and still life paintings. The American painter known for distorting and perplexing human perception with complex and fragmented compositions, is about to set up his fist solo show at Abend Gallery in Denver. The exhibition will include numerous oil on canvas artworks, in which the artist seeks to discover true nature of beauty, fragility, mortality and decay. Matthew Saba takes real objects that lack excitement and situates them in spiraling arrangements, thus making the viewers reconsider the nature of the ordinary.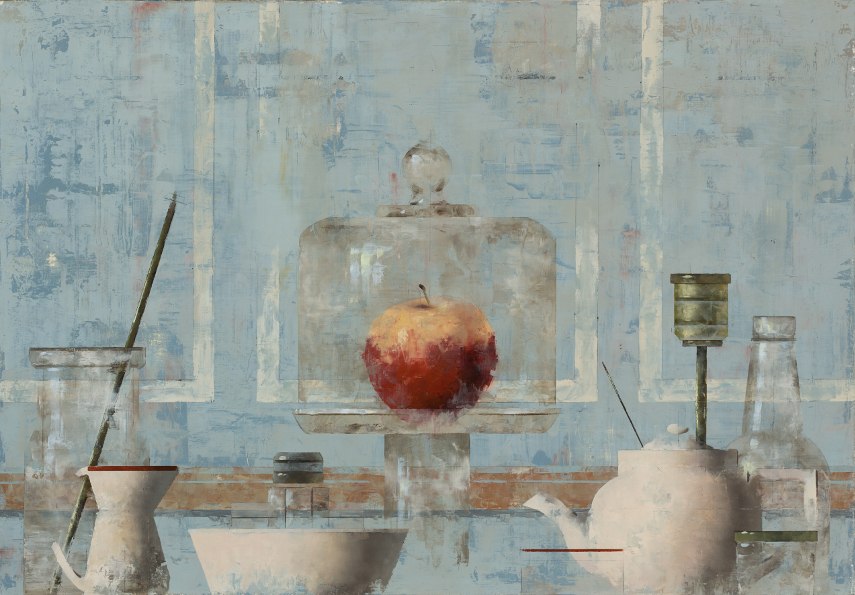 Ordinary Objects and Overlooked Treasures
Matthew Saba paints portraits and everyday objects, that he consider to be "treasures often under-appreciated and overlooked". His unique approach consists of rearranging familiar forms and items to unveil their lesser-known, yet crutial qualities. These regular objects are painted with a lightness that is simultaneously revealing and obscuring them. By portraying things as common as bottles and cups, the artist explores fragility, ephemerality and decay and tries to capture the very essence of time. The works of Matthew Saba suggest present, past and future at once. Layers of paint interweave in complex backgrounds, thus simultaneously emphasizing and concealing objects in the forefront.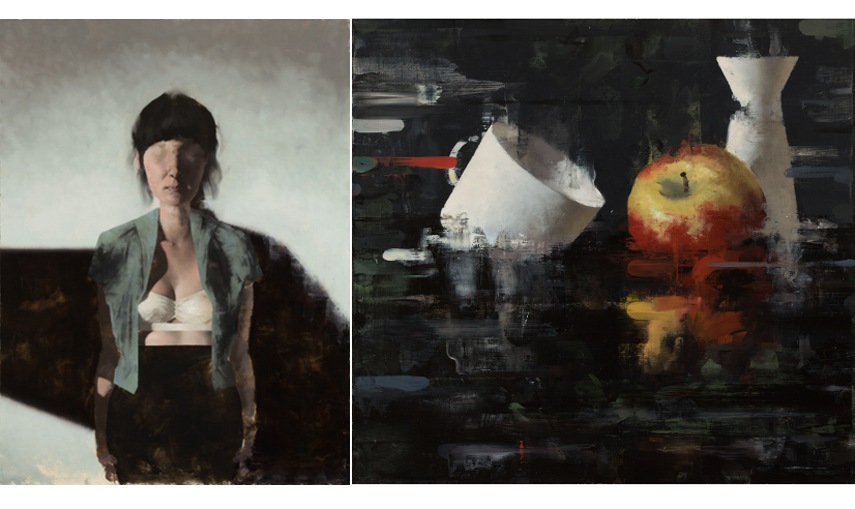 Secluded Elements at Matthew Saba Exhibition
Matthew Saba's figurative works are just as intricate as his still life imagery. The images are made in thought-provoking way. The main subjects are fragmented and their features are hidden or missing, some of their characteristics are emphasized and others left to fade into the background. The secluded elements eventually become more significant than the exposed ones, as it is the human nature to wonder about what's hidden beneath. Matthew Saba always paints models he knows and objects he uses in his everyday life. However, once he has decided on the actual subject, the artist's "cold, clinical frame of mind takes over" and he portrays them with a high level of objectivity and emotional detachment.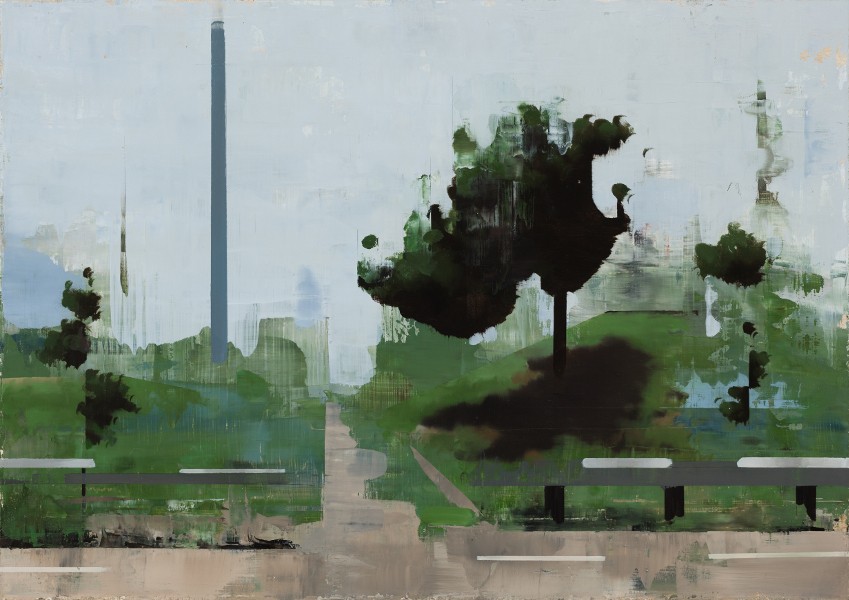 Rethinking the Familiar at Abend Gallery in Denver
Matthew Saba approaches each one of his paintings with a stability and perseverance while accentuating the peculiarity of his style. His paintings powerfully depict the way in which items and people we choose to surround ourselves with, affect our daily lives. By complicating the usual, the artist forces viewers to rethink their previously conceived notions of what they see on the canvases. The visitors of Abend Gallery are encouraged to take a moment to disclose the narratives concealed behind numerous layers of paint. Matthew Saba's solo exhibition will be on view from October 9th till October 31th, 2015 at Abend Gallery in Denver.
Explore the beauty of Contemporary and Urban art for FREE, by signing up for My Widewalls.
Featured image : Left : Matthew Saba - Silent Havens / Right : Matthew Saba - Paper and Stone
Images courtesy of Abend Gallery