Surveying someone's practice posthumously is not just a way to determine their artistic domains in purely formal terms, but also a chance to locate one's place in the current moment and the impact it made. This form of examination has a specific weight when a certain artist hasn't died naturally, but tragically.
The Canadian Matthew Wong was an exceptionally talented artist who sadly left this world at the peak of his flourishing career. Soaked with melancholy and scare, his ink drawings on rice paper illustrate not only astounding skillfulness, but also the close observations of the mind confronted with contemporaneity.
To shed new light on Wong's short-lived yet fruitful career, Cheim & Read are presenting the exhibition called Matthew Wong: Footprints in the Wind, Ink Drawings 2013–2017.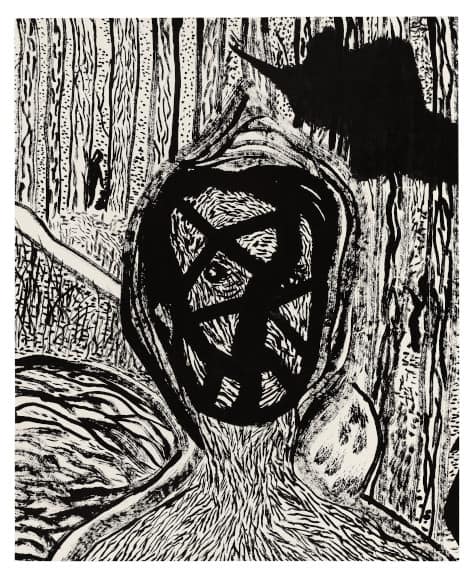 The Domains of a Self-Taught Artist
Matthew Wong lived and worked between Zhongshan, China, and Edmonton, Canada. In 2007 he earned a BA in cultural anthropology from the University of Michigan and in 2013 an MFA in photography from the School of Creative Media of the City University in Hong Kong. Wong came to international prominence in 2017, but as he struggled with Tourette's syndrome, Autism, and depression, two years later the artist committed suicide before his second solo exhibition was scheduled to open in New York.
Described as painterly cartographer by the writer John Yau, Wong's artwork is often compared to the likes of Vincent van Gogh, Edvard Munch, Édouard Vuillard, Yayoi Kusama, and the early ink drawings of Louise Bourgeois.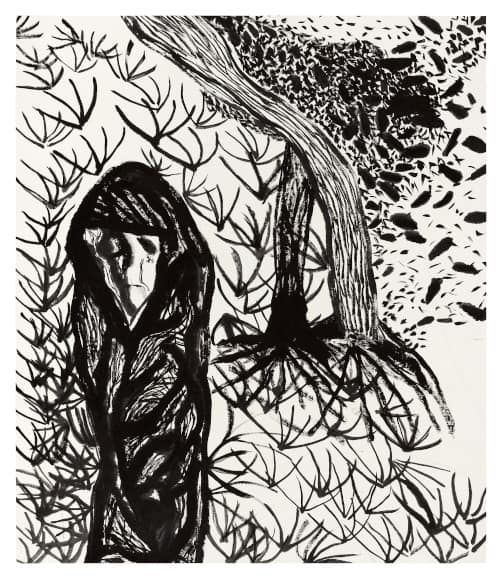 Matthew Wong's Ink Drawings at Cheim & Read
A total of 24 ink drawings will be displayed to manifest Matthew Wong's startling, yet haunting aesthetic reminiscent of both medieval woodcuts and the 20th-century Expressionist frenzy. Inspired by the legacy of Chinese landscape painting, the artist quickly embraced traditional materials such as ink wash on rice paper.
His imagery based on nature often went abstract, like in the work Where Did the Time Go? (2016), or surreal like in the works such as Inside the Flower Cave (2016) and The Performance (2017). Grandiose black forms sometimes dominate the images, like the silhouette in the untitled 2015 drawing.
A fully illustrated catalog that includes a new essay a New York-based writer and editor Dawn Chan, will accompany the exhibition.
Matthew Wong: Footprints in the Wind, Ink Drawings 2013–2017 will be on display at Cheim & Read in New York from 5 May until 11 September 2021.
Featured image: Matthew Wong - The Watcher, 2017. Ink on rice paper, 43 3/4 x 42 inches, 111.1 x 106.7 centimeters. © 2021 Matthew Wong Foundation / Artists Rights Society (ARS), New York. Photography: Alex Yudzon / Cheim & Read, New York.