A renowned British graffiti artist, Mau Mau is known for his free-hand pieces which document the time. Intervening and making his statements around the urban surroundings, his works are usually politically and environmentally colored, with mostly a fox as its hero. Mau Mau's art is humorous, rude, naughty and smart.
The artist now returns to Vertical Gallery with the first-ever US solo show, after making a debut there in 2017 with the collaborative exhibit Foreign Policy. Titled Bombing Walls and Painting Bridges, the exhibition brings together the artist's latest body of work characterized by a wry, colorful approach that is both refreshingly simple and powerfully sophisticated.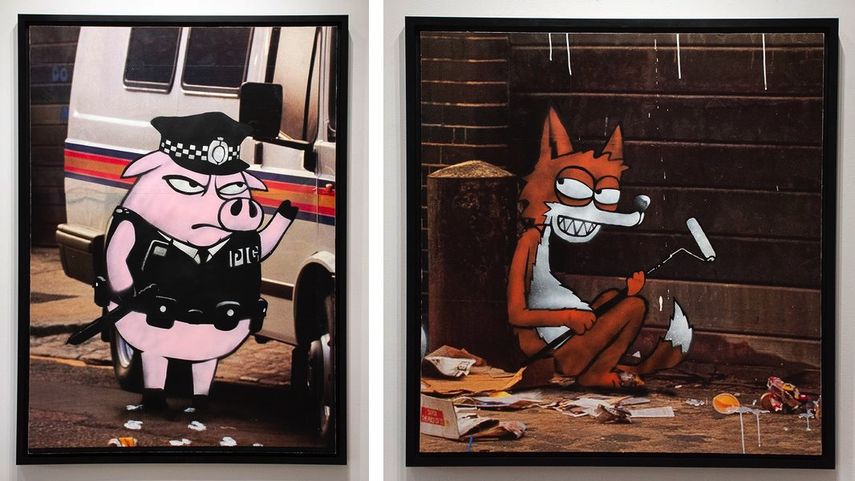 Profound and Fun Work
Known for work that serves as a strong political, environmental and cultural commentary on the forces shaping life in the 21st century, Mau Mau has created a trademark character of a mischievous, street savvy and fun-loving Fox. Other common subjects include pole-dancing female police officers and Little Red Riding Hoodie, both commentaries on surveillance culture. With roots planted in surf and country vibes of the North Devon coast, Mau Mau brings an air of rural sophistication to the art he has been creating for twenty years.
As Patrick Hull, Vertical Gallery owner and founder, explained, the artist creates unique work with profound meaning, "but it's done in a very fun, whimsical way that everyone can understand and appreciate."
He is on the brink of breaking through as a major international artist, and this show is a clear evolution of his work. I truly believe Mau Mau will be a household name.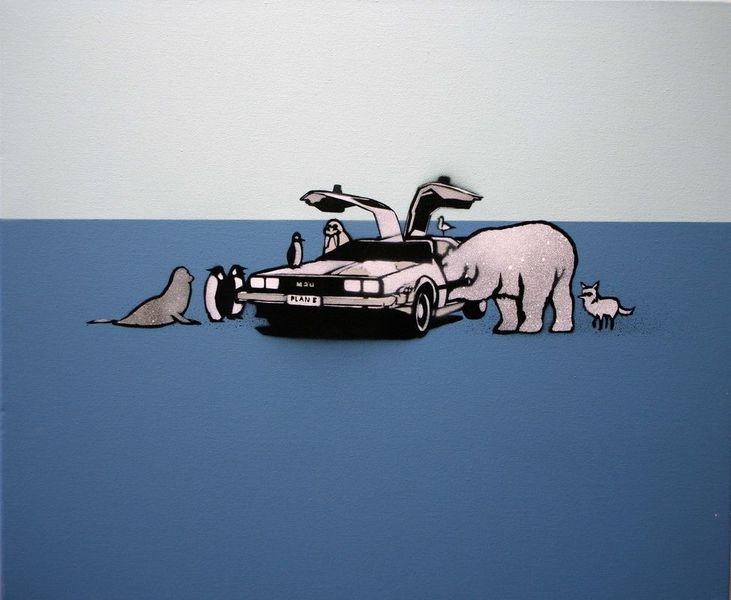 The Practice of Mau Mau
Mau Mau took his name from a four-month sojourn to Ghana during the early 1990s. Unable to pronounce his birth name, the Rastafarians of the Twelve Tribes temple dubbed him "Mau Mau".
Under this alias, the artist has traveled all across the globe, including the UK, America, Jamaica, Thailand and Australia, painting on everything from shipwrecks and surfboards to billboards and city walls. He has also produced work for World Land Trust, Greenpeace, Surfers Against Sewage and the Glastonbury Festival, as well as for record companies such as Ninja Tunes and Lowlife Records. He now divides his time between the UK and working with Souled Out Studios in Thailand.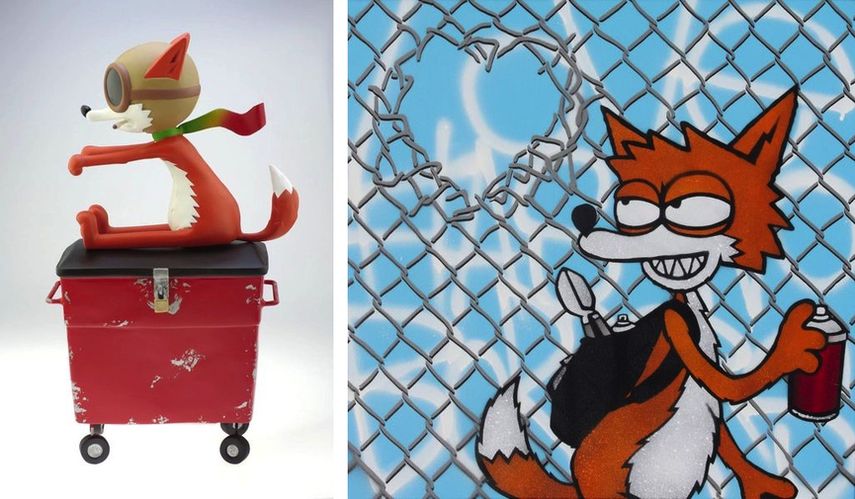 Mau Mau Exhibition at Vertical Gallery
The exhibition Bombing Walls and Painting Bridges will take place at Vertical Gallery in Chicago from July 13th until August 3rd, 2019.
The opening reception will take place on Saturday, July 13th, from 6 to 9 p.m., and the artist will be present.
Featured image: Mau Mau - Shell Guide to Life on the Wall, 2019. All images courtesy Vertical Gallery.