Enigmatic and poetic, Fragmented Dialogues is an exhibition of photography from a repressive period in Chilean culture.
The show, at Austin / Desmond Fine Art in collaboration with CF-LART London, presents the work of Mario Fonseca and Mauricio Valenzuela, who used documentary and conceptual strategies to consider notions of at and identity in 1980s Chile under the military dictatorship of Augusto Pinochet (1973 - 1990).
The regime was vigorous in its repression of personal expression and presided over a period of cultural malaise.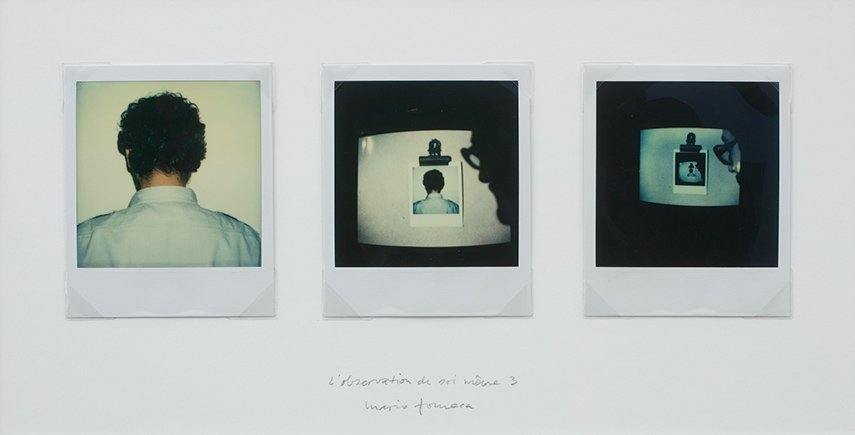 Mario Fonseca
Trained as an artist, Mario Fonseca initially chose not to pursue his own practice. Instead, he worked as a graphic designer, publisher and editor, promoting the works of other influential Chilean artists and poets of the time. Through his friendship and collaboration with Alfredo Jaar, Fonseca began to experiment with ideas influenced by conceptual art in a series of self-portraits, entitled Habeus Corpus (1980-82).
The title deliberately invokes the language of political discussion and personal freedom, while the focus of the images is the expression of individual distinction. A further work, L'observation de soi même (1982/2014), the title of which translates to mean 'self-observation', places Fonseca's image under the gaze of a wider audience - seemingly questioning the place of the individual in relation to the onlookers.
Mario Fonseca's direct invocation of political language combined with an awakened sense of individuality was a bold and risky project, one which upset many of his peers. His willingness to not only display such work but to make his own face the subject should not be underestimated.
His reference to the disappearances and arbitrary imprisonments committed by the regime attest to the risk he faced from, in Fonseca's own words, "a state system that unleashes all its apparatus in the disappearance of individuals."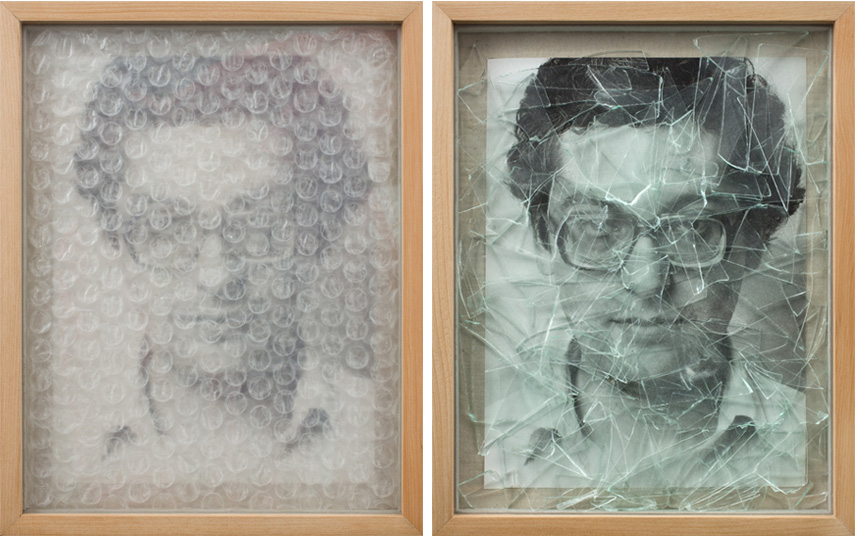 Mauricio Valenzuela
While Fonseca's work might be described as somewhat theoretical, Mauricio Valenzuela's contribution to this exhibition is in his efforts to capture photographically the subdued state of culture as it was experienced by those living in Chile.
An art student whose studies were intruded upon by the arrival of Augusto Pinochet's dictatorship, Valenzuela documented the people of Chile and captured a bleak mood in the low fog and bleary light of Santiago's plazas and streets.
The hunched shoulders and hushed tones of the images are a reflection of the cloud under which Chile's citizens lived, with large public spaces left devoid of human interaction and the symbols of vitality and urban life few and far between. The Vespa scooter and the park bench that would be icons of city life are telling symbols of popular oppression, and the few people to be seen out on the streets are not a part of wider society but isolated individuals hoping to avoid the gaze of Pinochet's regime.
The difficulty Valenzuela faced in collecting these images is evident in the type and quality of the images, however the display is a subtle study in public life during this period, through a variety of situations and social demographics he has attempted to create a wider cross-section of Chilean public life. The juxtaposition of the Estadio Nacional's (National Stadium) intended purpose against its use as a prison camp during Pinochet's violent coup is particularly well captured; a tremendous sports complex now tainted with death and oppression seen through the eyes of the people.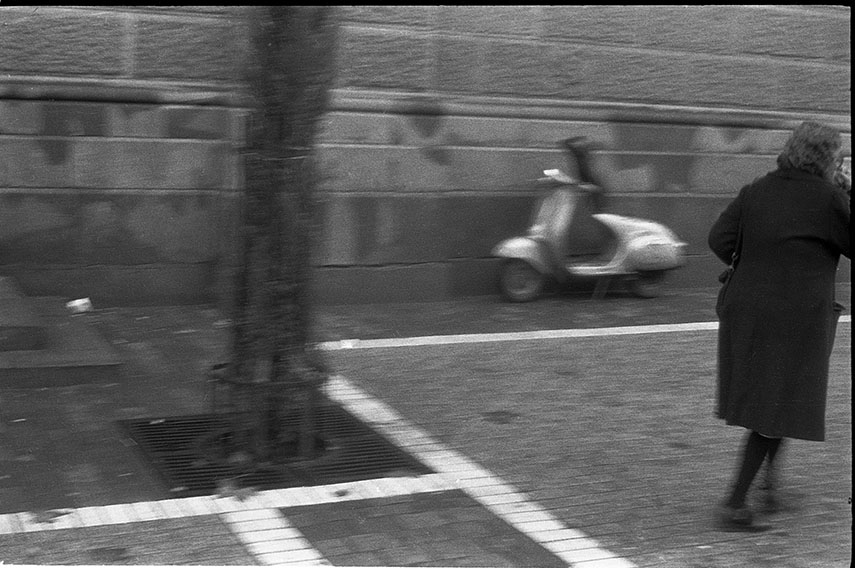 Fragmented Dialogues at Austin / Desmond Fine Art London
Fragmented Dialogues is a wide-reaching visual study in political subjugation and personal expression that depicts a country's most difficult times and should not be underestimated for its boldness and risk.
A skillful combination of conceptual thinking and social documentary of life under great tyranny, Mario Fonseca and Maurizio Valenzuela's work will be on display until 30th June 2018 at Austin / Desmond Fine Art in London.
Written by Danny Holden.
Featured images: Mauricio Valenzuela - Mapocho Niebla, 1980/83. Vintage gelatin silver print, 18 x 24 cm; Mauricio Valenzuela - Cerro Santa Lucia, 1980/83. Vintage gelatin silver print, 18 x 27 cm. All images courtesy Courtesy of CF-LART.