Often described as a provocateur, prankster and tragic poet of our times, Maurizio Cattelan has been variously amusing and horrifying viewers since the early 1990s. Considering himself an "art worker" rather than an artist, he has a taste for irreverence and the absurd, profoundly interrogating socially ingrained norms and hierarchies, subjects historically only available to the court fool.
The controversial artist will soon present his first UK solo exhibition in 20 years at Blenheim Art Foundation. The show will present new works produced exclusively for the occasion, joined by a number of his most iconic pieces as part of a themed selection displayed throughout the 18th century Palace, engaging with Blenheim Palace's history and unique setting. Among the highlights there will be America, the 18-karat solid gold toilet installed in the Guggenheim Museum in 2016.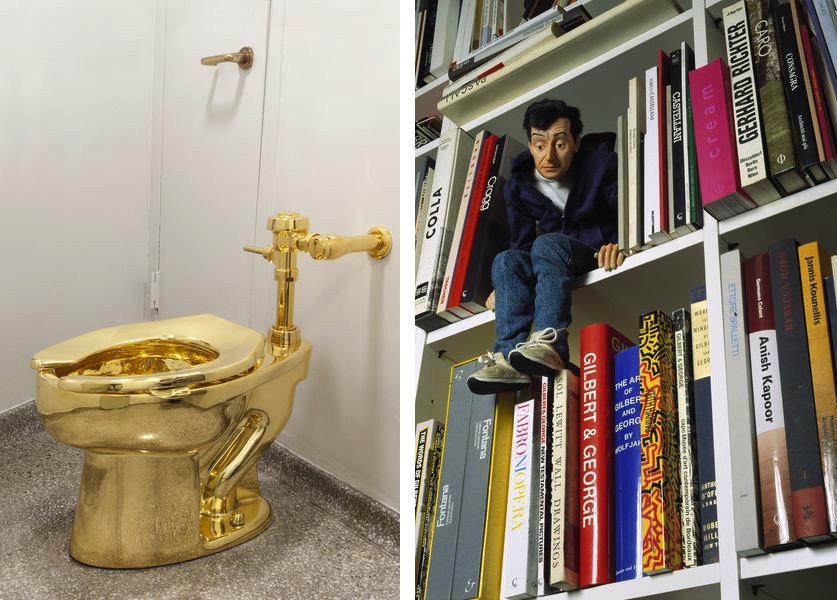 The Practice of Maurizio Cattelan
One of the most popular and controversial artists on the contemporary art scene, Maurizio Cattelan takes freely from the real world of people and objects, creating works aimed at both art and institutions. Playfully and provocatively using materials, objects, and gestures set in challenging contexts, he seeks to force commentary and engagement.
Known equally for his dark humor as for his realistic sculpture, he frequently depicts celebrities, art historical figures, or taxidermied animals in comically absurd scenes. His biting and surreal satire draws from the Dadaist and Surrealist movements, with the artist often being described as one of Duchamp's greatest contemporary heirs. Unbound to singular voice or traditional medium, he seeks to jostle the status quo. On the occasion of the show, the artist commented:
I am constantly inspired by the past and how nothing has really changed, so to show my work at Blenheim Palace - a place full of history and humanity - is significant to me.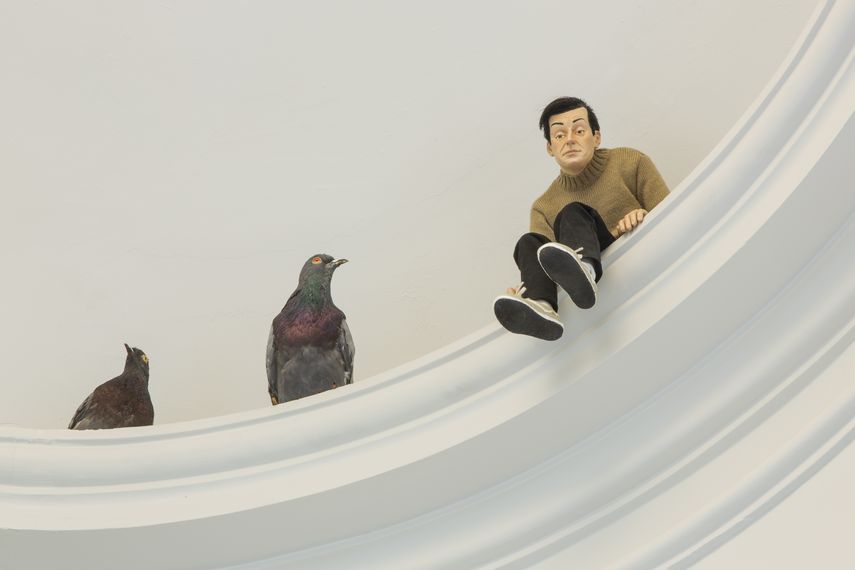 America in the UK
The highlight of the show is certainly America, one of Cattelan's most recognizable works which will be installed inside the Palace, adjacent to Sir Winston Churchill's birth room. As a fully functioning toilet, visitors will be welcome to use it during their visit and experience a rare individual encounter with one of contemporary art's most famous works.
An extravagantly luxurious object made available for public use, Americacan be seen as a witty comment on the social, political and economic disparities in the United States. Cattelan describes the piece as "1% art for the 99%". At the same time, the piece ultimately reminds us of the inescapable physical realities of our shared humanity. It is emblematic of Cattelan's practice in its mixture of irreverent humor and astute social commentary.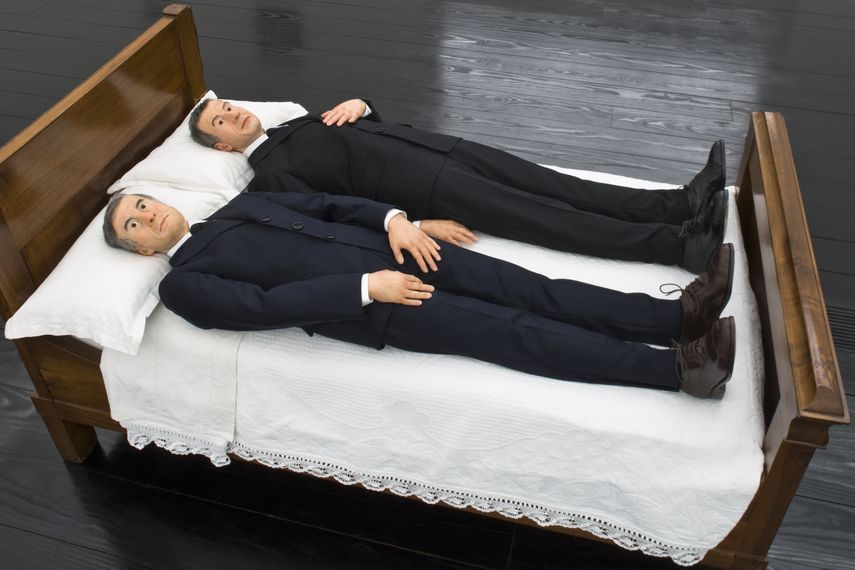 Maurizio Cattelan Exhibition at Blenheim Art Foundation
Edward Spencer-Churchill, Founder of Blenheim Art Foundation described Cattelan as "one of the most singular and daring artists working today."
His work can make us laugh and quake in turn, with its acerbic comments on the world we live in. I believe that his wry wit, stoicism and fantastical vision are exactly what we need in these times of global flux and uncertainty. We are delighted to welcome his work at Blenheim in the expectation that it will stimulate debate, conversation and expand our minds.
The solo exhibition by Maurizio Cattelan will be on view at the Blenheim Art Foundation in Blenheim near Woodstock, Oxfordshire from September 12th until October 27th, 2019.
Featured image: Maurizio Cattelan - Untitled, 2018; Maurizio Cattelan, photo Pierpaolo FerrariMaurizio Cattelan at Blenheim Palace, Photo by Edd Horder, 2019, courtesy of Blenheim Art Foundation. All images courtesy of Blenheim Art Foundation.