"Dating deserves better", says the tagline of the latest ad campaign by OkCupid, one of the giants in the online dating platforms industry.
In this case, it seems that "better" means Maurizio Cattelan and Pierpaolo Ferrari, the iconic duo behind the Toiletpaper magazine.
The Italian artists have created a series of imagery in their trademark style, to be shown across New York shortly, in an attempt to give the phrase "DTF" (down to fuck) a whole new meaning!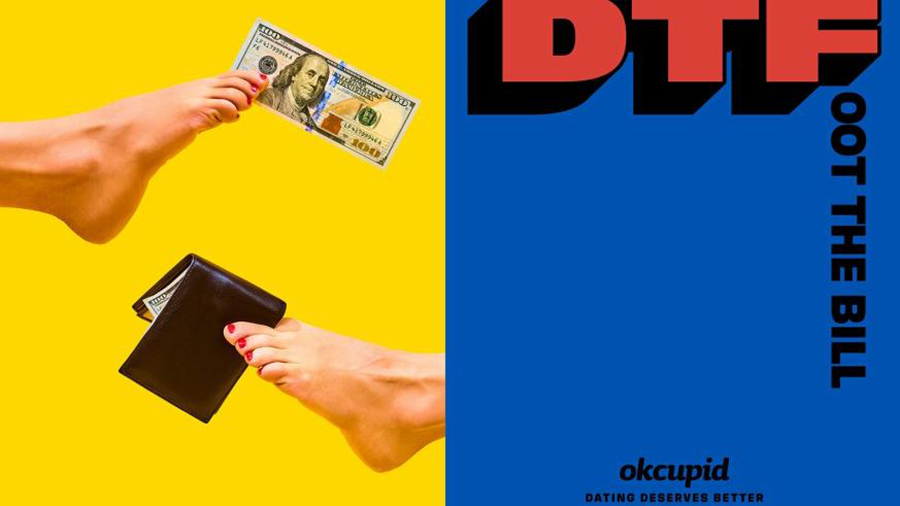 DTF - But Not As You Would Expect It
The key idea behind OkCupid's new DTF campaign, as orchestrated by Cattelan and Ferrari, is to replace the invitation to sex in the acronym with other, non-sexual terms - for example "DTFoot the bill", "DTFall head over heels", or DTFuriously make out".
One even states "DTFight about the president", as OkCupid offered its users to filter out Trump supporters on the occasion of Valentine's Day in 2017.
In line with the unique visual language of Ferrari and Cattelan, the images are bright-colored and punny, divided into two parts in order to feature an illustrative image and poignant text to accompany it.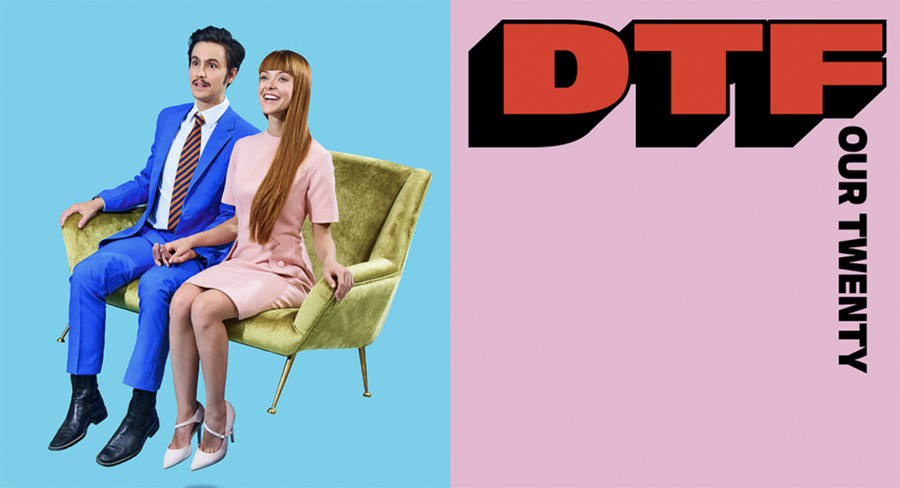 Maurizio Cattelan and Pierpaolo Ferrari for OkCupid
Developed by the Wieden+Kennedy New York advertising agency, the campaign sets out to confirm OkCupid's place among the dating platforms, some 13 years after its founding.
For Chief Marketing Officer Melissa Hobley, the choice of Cattelan and Ferrari was quite obvious: "[they are] two of the most interesting, talented, provocative artists around today," she said.
They are, of course, known for making a statement with their art, and so when we started talking about this mission of reclaiming 'DTF,' they had as much passion as the OkCupid team, and even more creativity. They were truly the perfect fit, and we're so excited with how they brought this mission and a conversation about dating to life.
The campaign comes a few months after Maurizio Cattelan showed his 18k gold toilet inside the Guggenheim.
All images used for illustrative purposes only.