In the city of Berlin, every art aficionado will find their compass on a perpetual spin. With a particular adolescent energy, restlessness and experimental spirit, combined and infused with an undercurrent of grit, the city is home to an incredibly rich and thriving art scene.
The latest exhibition at Maus Contemporary brings together an exquisite selection of artists living and working in the German capital pulsating with raw energy. Sleeper in Metropolis will feature works by eight international artists who share the same home.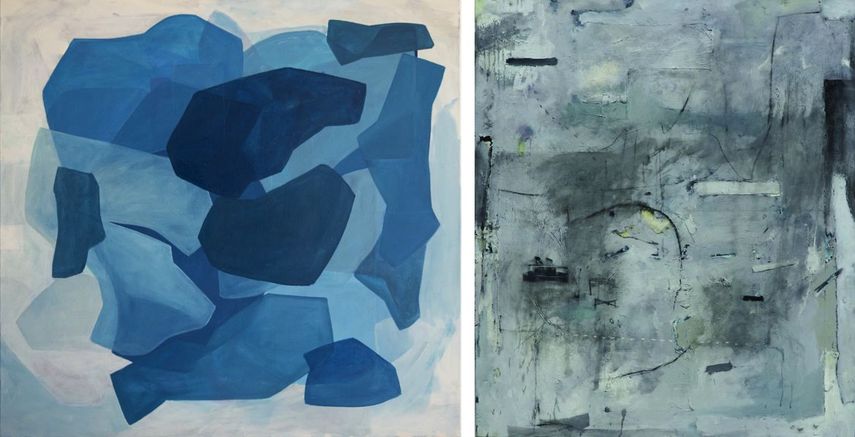 Felix Becker, Franziska Beilfuss, Martin Böttger and Lisa Braun
Rooted in a lineage that references both gestural abstraction and minimal conceptualism, Felix Becker's works inhabit a well-trod territory that might be termed simultaneously figurative and abstract. His canvases are characterized by a heavy excess of color, in which his subjects are hiding and can only be located by their three-dimensional shape.
On the other hand, Franziska Beilfuß focuses on the gap as space allowing the reunion of contrasts. In her work, transparency plays a key role in the production and reading of her paintings.
Working in sculpture, installation work, and audio-visual performances, Martin Böttger deals with human evolution and reflects an abstract investigation of the body and its optimization. Böttger describes his work as "hybrid, further development, and a manipulation of existence".
Focusing on metaphorical and biomorphic forms, Lisa Braun deals with their physicality and effects on the spectator. By using materials such as latex and clay, she creates dynamic impressions of mass and surface, resulting in a flexible object possibly appearing to be hard and inflexible.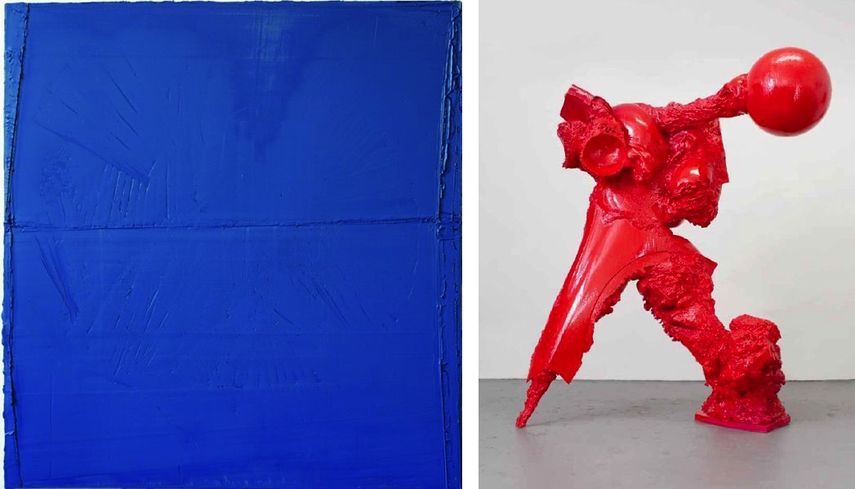 Fabian Hub, Christof Kraus, Yannick Riemer and Greta Wildhage
Working mainly with oil on canvas, Fabian Hub creates a dialogue between the direct implementation of thoughts, subjects, links, compositional decisions and complexity reductions. In his layered works, there is a certain sense of light and depth evoked.
On the other hand, Christof Klaus pursues unobstructed inner questions as well as external impulses. Through his canvases, the artist tries to formulate personal laws that explore the balance between protagonist and antagonist, longing and disillusionment, and ultimately reality and utopia.
Working in drawings, screen printings and paintings, Yannick Riemer deals with issues like readability, signs and symbols, such as the development of a cryptic language. His unique visual language is informed by a range of signs and symbols, such as icons, cave paintings, runes, logos, "magical" signs, technical drawings, houses, jewelry, flags, uniforms, and structures.
Last but not least, Greta Wildhage focuses on drawing and painting, developing an emotional world of pictures that opens up to the observer directly by a spontaneous and expressive working method.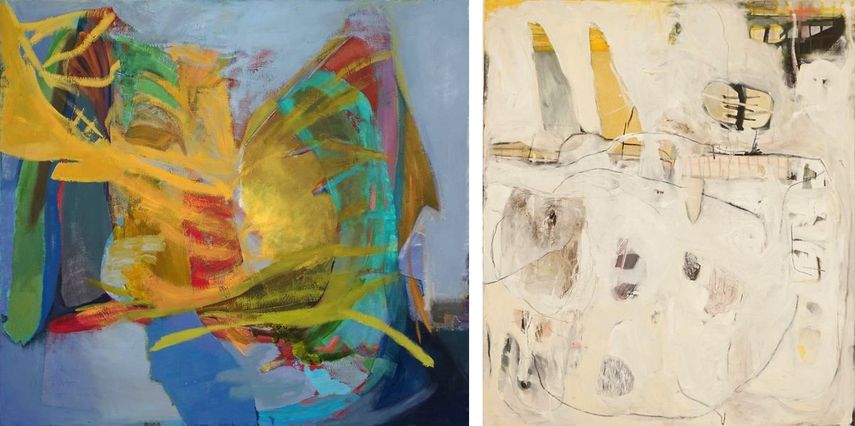 The Group Show at Maus Contemporary
Dedicated to supporting creativity with a focus on experimental as well as issue-driven-work, Maus Contemporary seeks to bring a global perspective to contemporary issues and practices across the visual arts. Known for their curatorial excellence, they continue to offer a platform for experimentation in a culturally difficult environment.
The exhibition Sleeper in Metropolis will be on view at Maus Contemporary in Birmingham, Alabama from January 17th until March 6th, 2020. The opening reception will take place on Friday, January 17th, from 6 to 8 p.m.
Featured image: Franziska Beilfuß - Der kleine Schwärmer (detail), 2019. All images courtesy of Maus Contemporary.