Alles Klar ("All Clear" in English) is a new solo show of street artist Maya Hayuk currently on view at Die Kunstagentin in Cologne, Germany. The show includes the latest creations Hayuk has been working on in her studio in NY. With this new series of works, Maya Hayuk continues to push boundaries of her symmetrical geometric compositions based on repetition of patterns.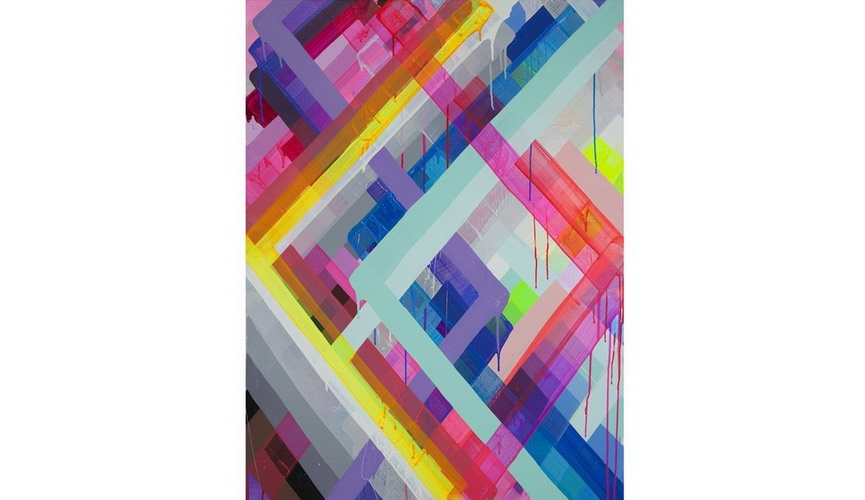 Axis of Symmetry
Moving the axis of symmetry to the side or even outside canvases, her works enter the architectural surroundings thus becoming more dynamic. Hayuk's works interweave visual information of their immediate environment. Mostly appearing perfectly symmetrical and well planned in advance, Hayuk's pieces are often created spontaneously in response to the feel of the chosen setting.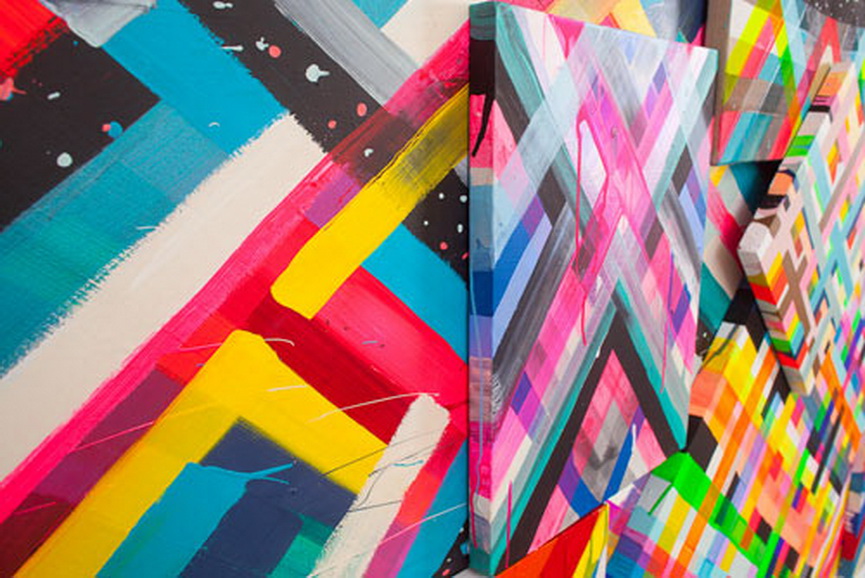 Kaleidoscope
Maya Hayuk shapes her bright woven geometries through repetition of lines and patterns she finds in images of mandalas, folklore and totem poles by using radiant, almost fluorescent colors. The result is captivating. Playing with countless visuals for which Maya Hayuk seeks in different cultures, she embeds traditional into contemporary performing lively, kaleidoscope-like creations. Hayuk's paintings are essentially geometrical and precise (in other words "All Clear") but with the introduction of thick layers of paint and brush strokes that we see here, Hayuk deliberately gives her work a sense of imperfection due to which final creations feel more expressive and human.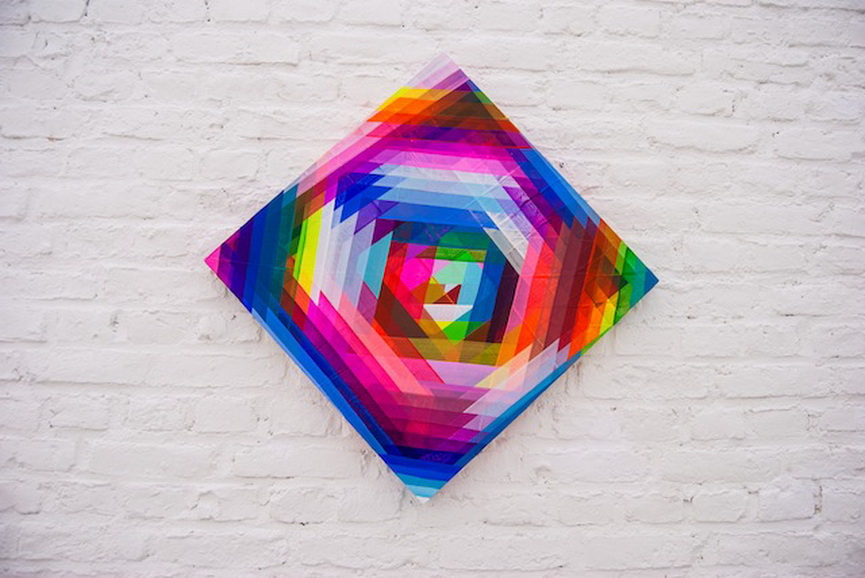 Abstraction and Color
Maya Hayuk's obsession with repetition has led her to the stage of greater abstraction which enabled her to evoke a movement that is spreading outside the painting.  Simultaneously, the use of bright, rainbow-like colors allowed Hayuk to create paintings full of eye-catching depth. That is why Maya Hayuk is one of the most successful artists of the urban art scene today.
This delight in abstraction and color lasts until November 15 at Die Kunstagentin.