The work of Maya Hayuk as an intriguing articulation of various elements which are so important when it comes to the arena of street art – she is devoted to the art of urban intervention with her radiant large scale murals. She creates work, with a meticulous devotion to her surrounding, that draws inspiration from popular culture in order to create mesmerizing abstractions. Currently, you have a chance to admire her work in Cologne as part of the Alles Klar exhibition (read more about this in our article Maya Hayuk – Alles Klar). Come the end of October, another presentation of the work by Maya Hayuk is coming our way…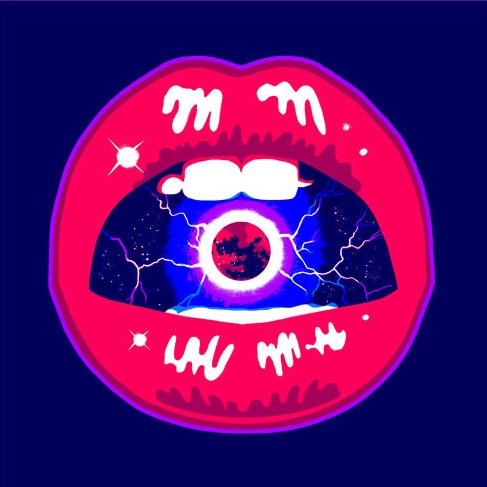 The Power of Light
There is an apparent sense of love for music in Maya Hayuk's artwork. The notions of rhythm and freedom are imposed on the viewer, making the abstractions sparkle in the eyes of the public. This kind of energy is always present in Hayuk's murals, rendering them a mesmerizing attraction for anyone who passes by. The title of the exhibition called Light Heavy conveys a constant duality – experimenting with symmetry and the concepts of light and darkness, Hayuk tries to explore the possibilities of the canvas, engaging the viewer and making him contemplate universal concepts.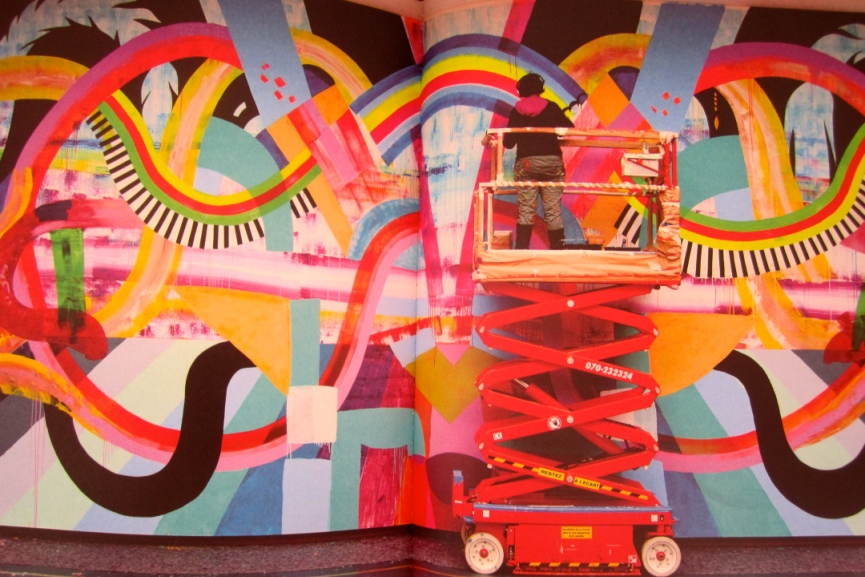 Cinders Gallery
Based in Brooklyn, NY, Cinders is a non-profit project-based organization. It focuses on exhibitions, installations and performance. Cinders Gallery has created an online store, aspiring to share inventory of original art, prints as well as books. The store is devoted to updating the database daily in order to feature new artwork, including a monthly focus on one artist with exclusive pieces. Cinders Gallery is a place where art is considered to be something we need to focus on as part of our daily lives.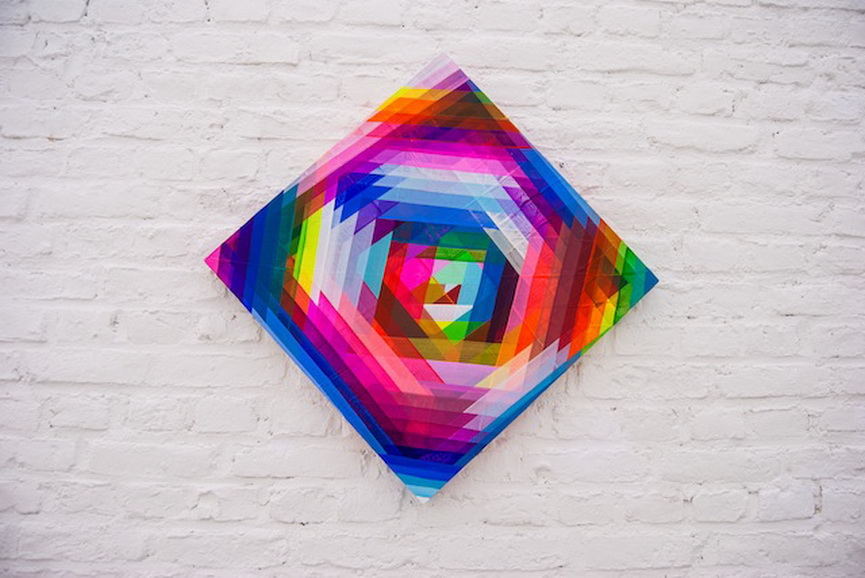 Light Heavy
Large scale paintings of Maya Hayuk always seem to radiate with light. As an integral and very important part of the artist's aesthetics, color plays a major role in her artwork. The visual language of Hayuk's new body of work represents a complex conversation between color, light and space, rendering her paintings to feel as though the light is touching the viewer. The work of Maya Hayuk has been a part of many cultural institutions, including The Museum of Contemporary Canadian Art, Toronto, The Bowery Wall, New York, The Hammer Museum, Los Angeles and Bonnefanten Museum, Maastricht, to name a few… Light Heavy is Maya Hayuk's first solo exhibition in Manhattan and third solo exhibition with Cinders Gallery. Between October 30th and November 29th 2014, be sure to catch a ray of inspiring light.