Southeast Asia is one of the least known art scenes today because its diversity and outstretched territory make it difficult to access, analyze and assess. However, due to a complex set of conditions, the region is home to cutting-edge art practices, including painting, sculpture, installation, video, photography and performance.
The works of Southeast Asian artists, with a focus on Indonesian, Singaporean and Indian artists, will soon be on view at ART PODIUM, an art event that brings together artists, collectors, critics, galleries, curators and auctioneers to create a community of art stakeholders on a single platform. The event will take place in partnership with Mayinart, a platform that uncovers artists from the most interior and rural areas of Indonesia and India, bringing to light the amazing pieces of art sitting in dark basements of their studios.
If Walls Could Speak will present works by master artists, alongside award-winning and emerging artists from the region, all priced at affordable rates.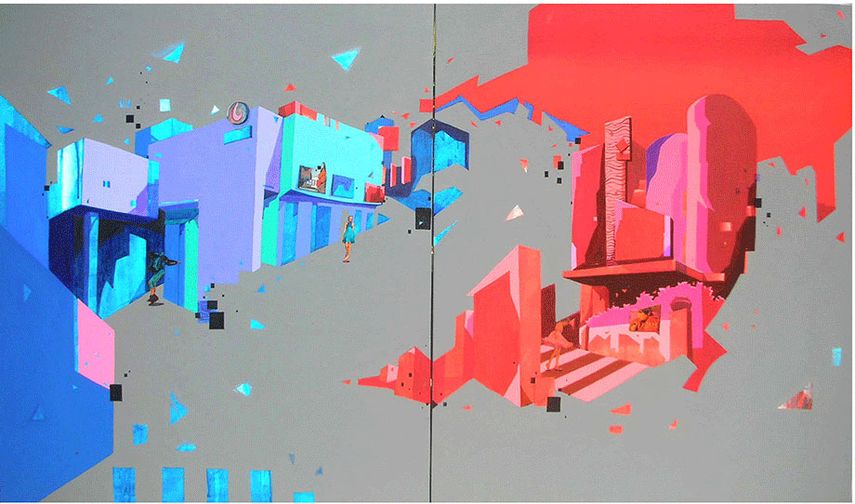 Collecting Southeast Asian Art
As Krishnendu Datta of Mayinart explains, Indonesia is a country of incredible diversity, vastness and richness. He particularly highlights the area of Jogjakarta, the home of legendary artists such as Kartika Affandi, Popo Iskandar, Hendra Gunawan. However, as he explains, Indonesian art never got the exposure or the value it deserved over the last 15-20 years. "I created Mayinart to see if we could bridge the gap and help provide the essential skills and exposure that Indonesian and specially Jogjakarta artists need to get a fair chance to showcase their work," he says.
On the other hand, the Indian art world has been more exposed, "mainly because of the ability of Indians to converse in English and the strong English and European legacy that the British left behind." Yet, as he explains, the buyers of Indian art still express a strong affinity towards old masters, like Rabindranath, Jamini Roy, Ram Kingkar, Amrita Sher Gill, M F Hussain, Souza. "What struck me," adds Datta, "was that young Indian artists are so creative and have such powerful work, that if more buyers see them, they will realize how these artists have broken free from the legacy of big names and styles of the past, and have created their own style and Palette."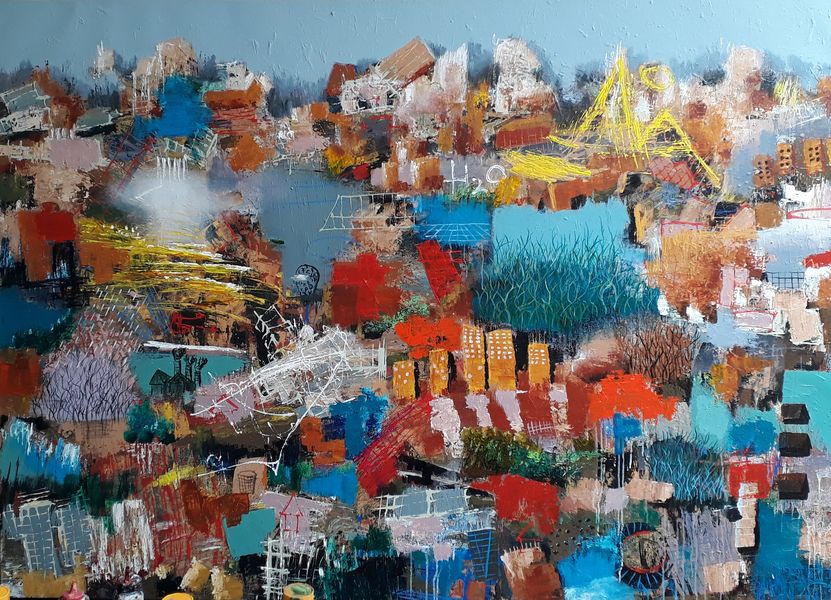 Featured Masters
The visitors of the upcoming art event will have an opportunity to see a carefully curated selection of works that are rare and varied, created by artists who hold a great promise for the future. "We have an outstanding collection of new and young artists and one will be amazed to see their diversity, bold strokes, choice pf palette, and how they have broken norms and challenged limits," Datta explains.
Among featured Masters at the event are Budi Ubrux and Kartika Affandi, both from Indonesia.
Born in the 1930s into a family of artists, Kartika Affandi is known for a distinct body of work, ranging from conventional to subversive. Dissolving into strong, abstract statements in energetically applied impasto oils, her work is irreverent, playful, loud, energetic and even shocking for Indonesian society. Her chosen subjects were often rural and dispossessed people such as beggars and farmworkers. Determined to express herself on her own terms, Affandi succeeded in bringing her uniquely beautiful, complex, deeply personal, and sometimes shocking artistic vision to life. The visitors will have an opportunity to see the acclaimed artist in person as she creates two live paintings, drawing inspiration from the Chinese New Year celebrations.
An award-winning artist from Indonesia, Budi Ubrux is among the most unique Indonesian contemporary painters whose artistic language is entirely his own. His work is characterized by mummified figures without faces in newsprints. He brings strong satirical messages and observations on a range of social and political issues, such as political oppression, the ironic role of the media, and above all, a strong sense of disappointment in prevalent ideologies, and disenfranchisement of the individual.
Datta also highlights other artists from Indonesia such as Didit, Hussin, Kukuk, Sitompul, Januri, Fery Eka Chandra, and Sri Pramono; Indian artists Abhijit Paul, Soumya Chakraborty, Shan Re and Rudra Gaud; and Singaporean artists J K Dass, Sandya and Nidhi.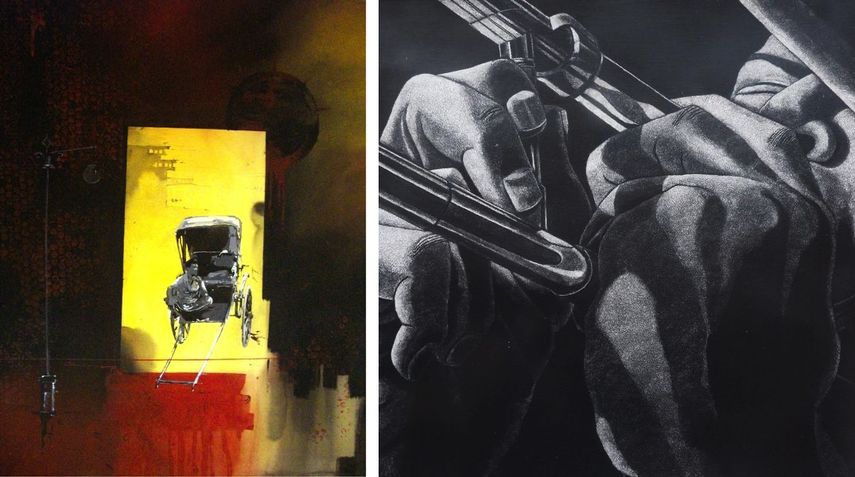 If Walls Could Speak at Ion Art Gallery
Giving a bit of advice to the first-time buyers of art, Datta explains that art is a visual experience and "what you feel like looking at, what appeals to you and catches your eye while enhancing the look and feel of the space is the art you should go for. Beyond this, there is really little to know to appreciate."
The event If Walls Could Speak will take place at the Ion Art Gallery in Singapore from February 1st until February 11th, 2020. With an idea to enable the artists and collectors to have a more tangible experience, the event will also host the artists themselves.
The doors of the gallery will be open to the public from 11 a.m. until 8:30 p.m. on working days and until 6 p.m. on weekends.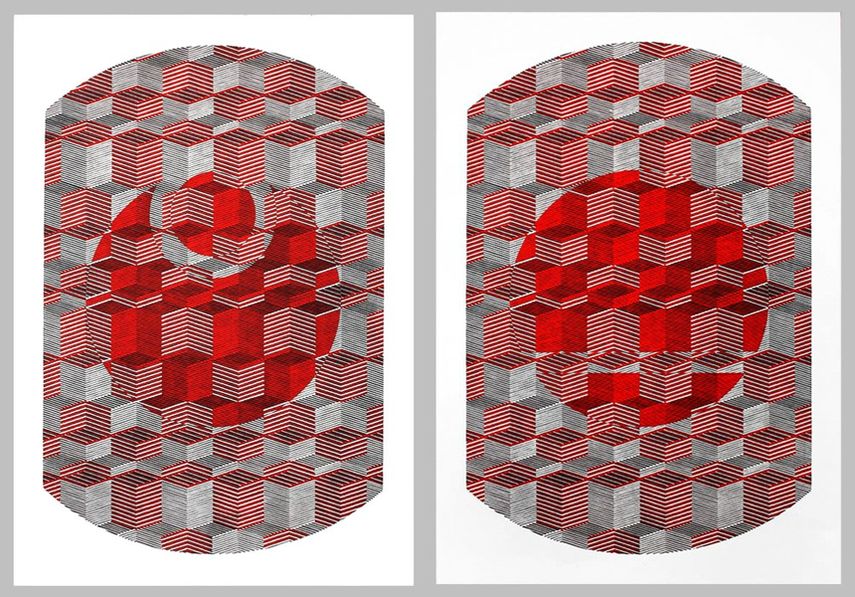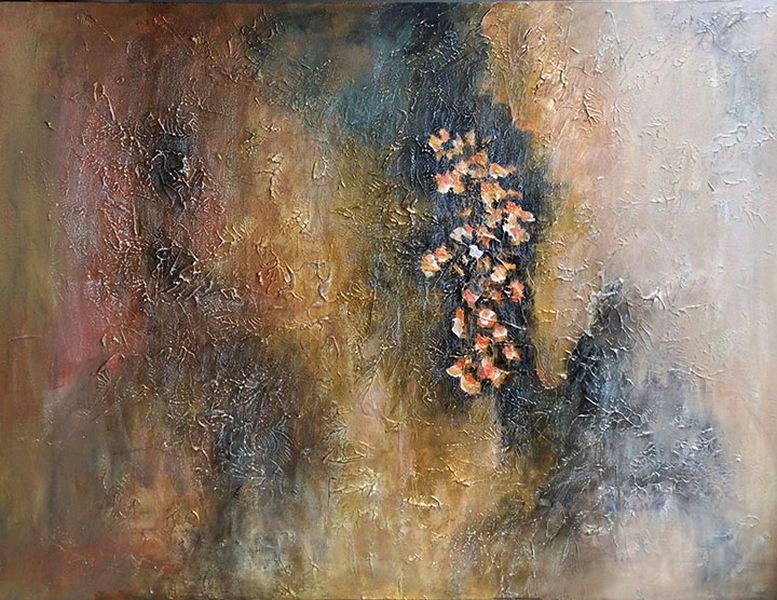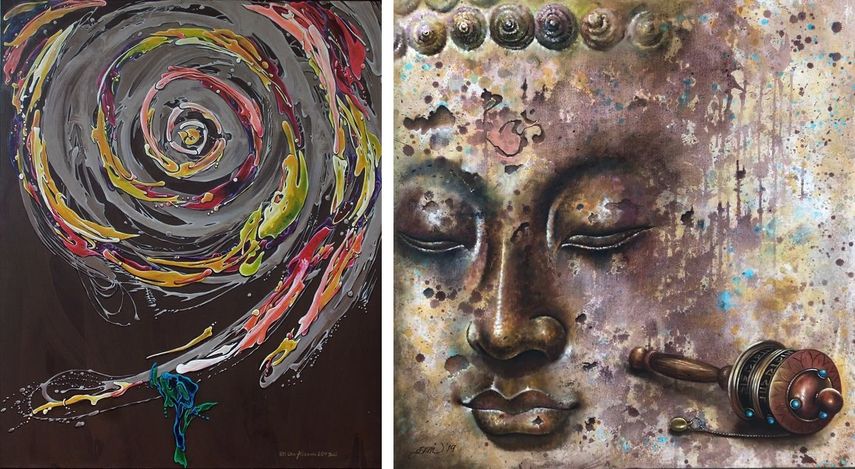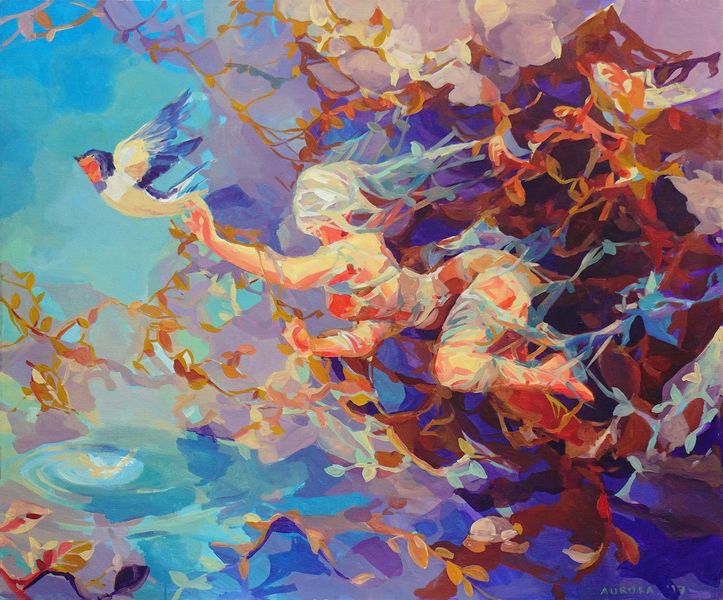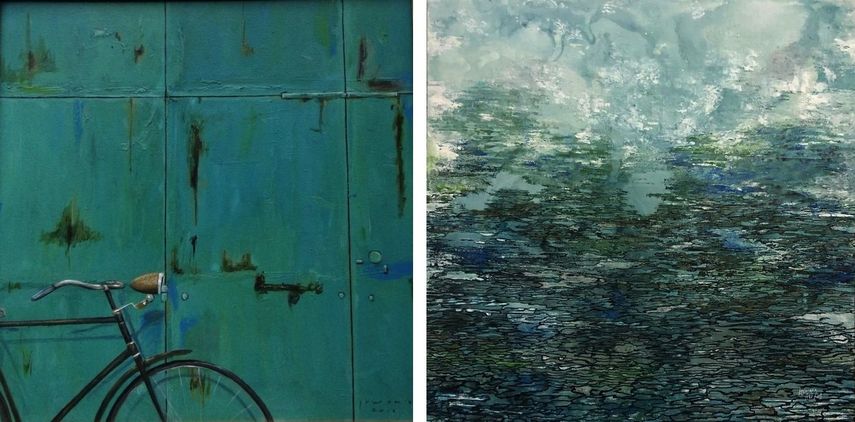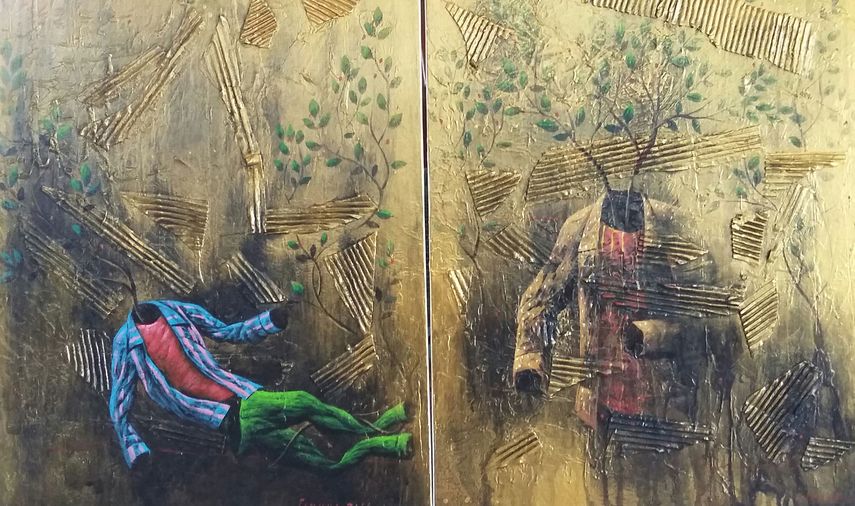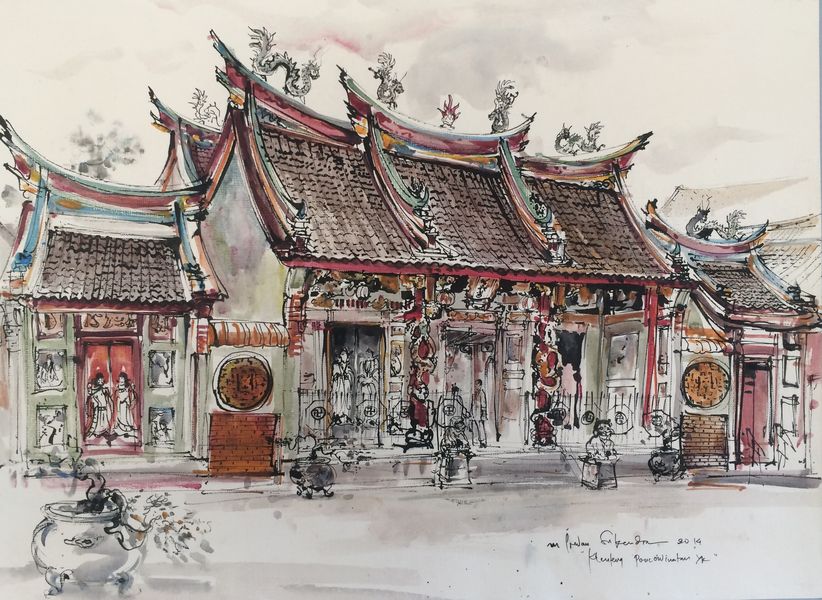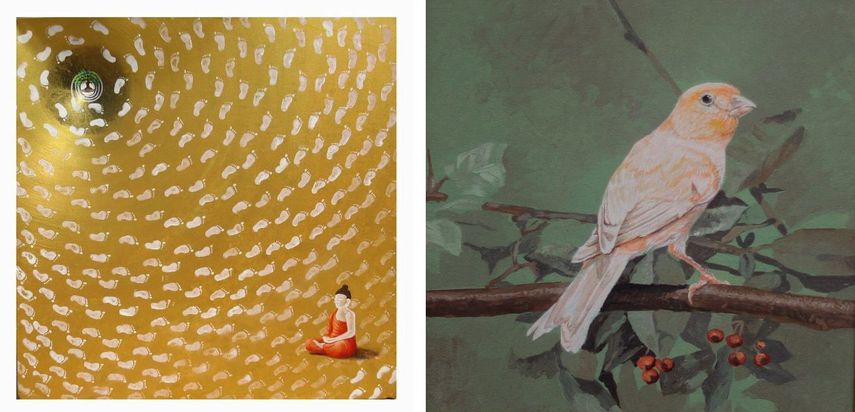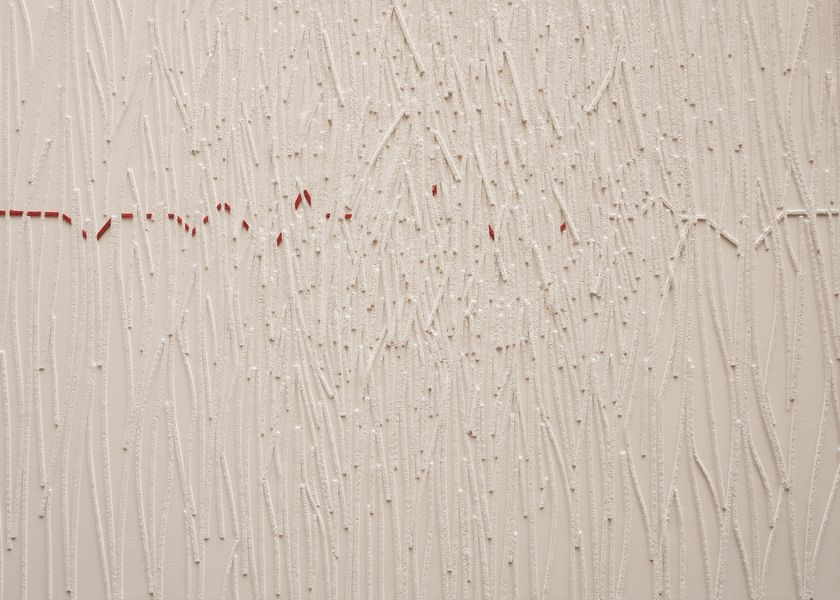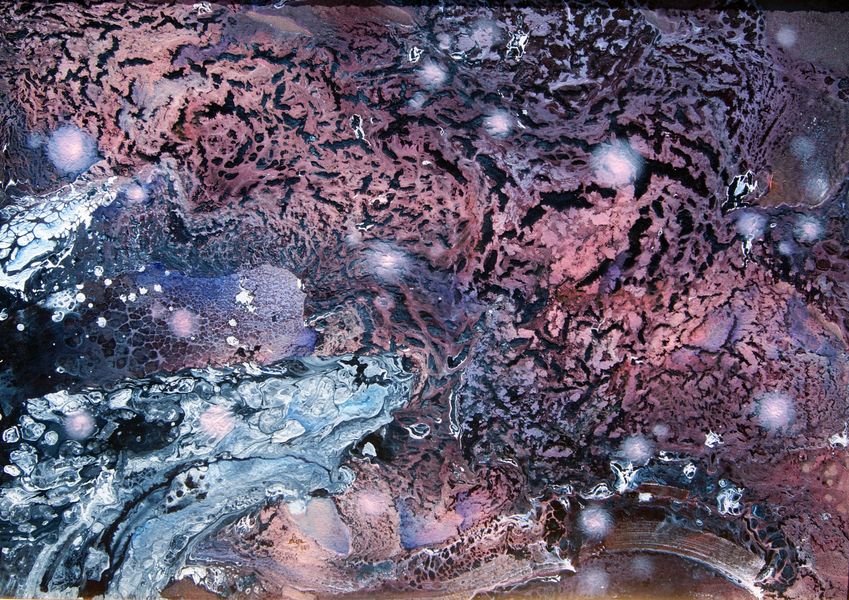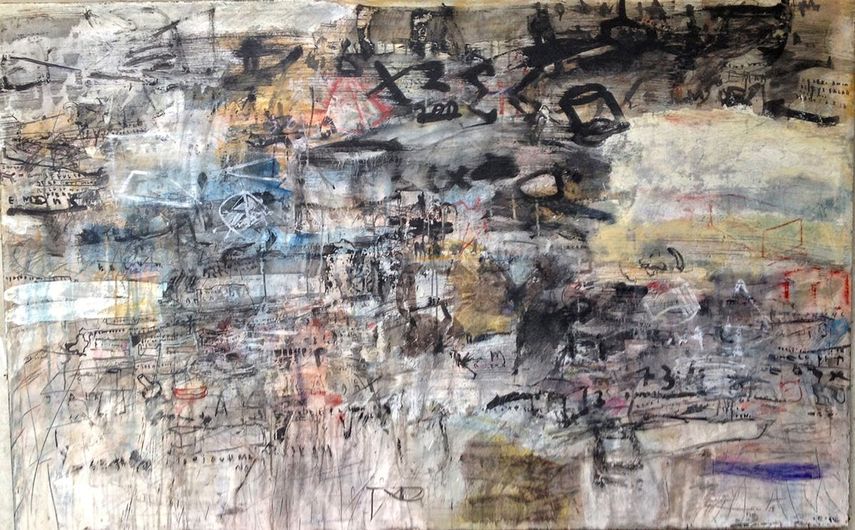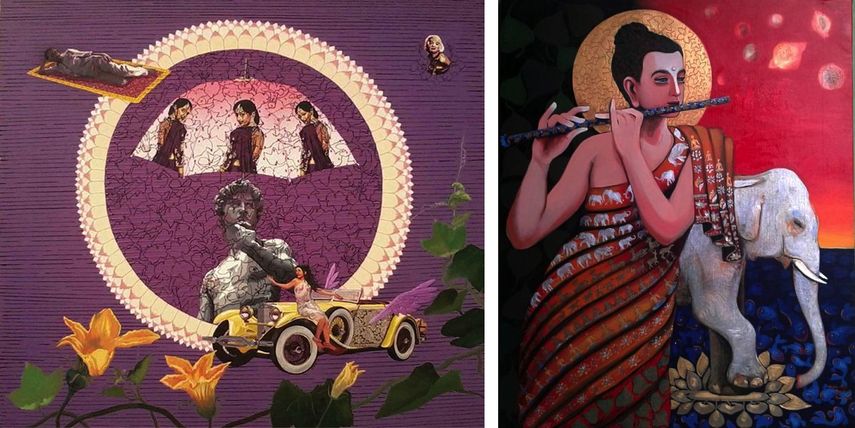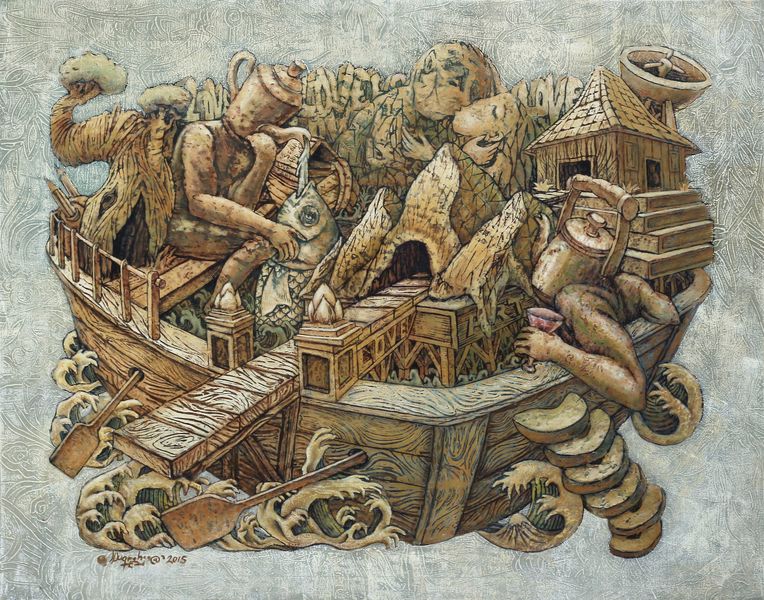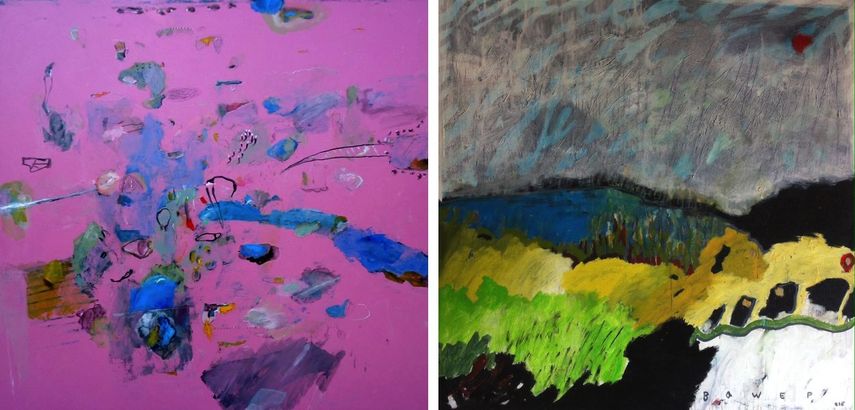 Featured image: Subir Dey - Untitled. All images courtesy of Mayinart.