Mayinart is an online platform with a noble cause and a bigger purpose. In rural areas of low population density and small settlements, there are many people bestowed with immense creativity who don't know how to communicate it. This is where Mayinart comes in.
This platform uncovers artists from the most interior and rural areas of Indonesia and India, bringing to light that amazing piece of art sitting in a dark basement of their studios. Building a genuine camaraderie with them, the artists have entrusted them exclusively with their masterpieces which they bring to the consumers and like-minded partners. After three years, their collection holds over 1300 pieces of art.
Partnering with WTP, the renowned furniture company from Singapore, Mayinart will present some of their artists in WTP's upcoming event titled If Walls Could Speak, alongside exquisite furniture. The audience will have an opportunity to see works from Indonesia, India and Singapore, including those by Subir Dey, Abhijit Paul, and Sri Pramono. These unique creatives will speak to the audience through their work, inspiring them and making them aware that an inanimate object can convey complex thoughts and narrations.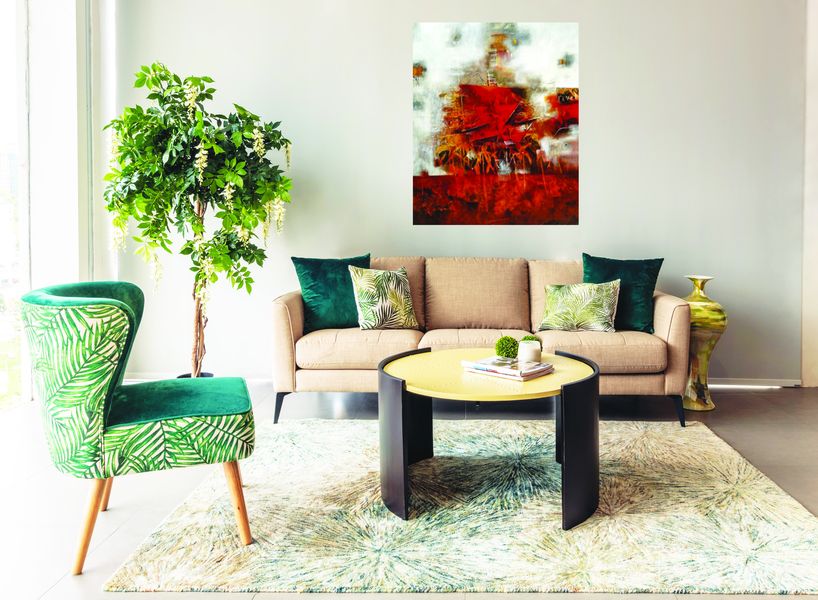 Participating Artists
Coming from a humble background and growing up in the outskirts of Kolkata, Subir Dey has always had a great passion for art, since his childhood. His work is characterized by vibrant colors which reflect the positivity that lies within him. At the same time, there is a palpable sense of solitude that goes hand in hand, reflecting the anxiety about this changing world of ours.
Indonesia-born Sri Pramono illustrates human or environmental problems or a combination of both, such as the impact of human activity and overexploitation on nature and global life. The most important question for him is: what will happen to the next generation if we already took everything away from mother earth?
An artist from India who experienced the transition of Kolkata from the old into a new megacity, Abhijit Paul focuses on the breadth of these urban changes in his work. The colors, shapes, structures and perceptions in his canvases are derived from this perspective, often depicting mythological entities, gods or goddesses or rapid changes.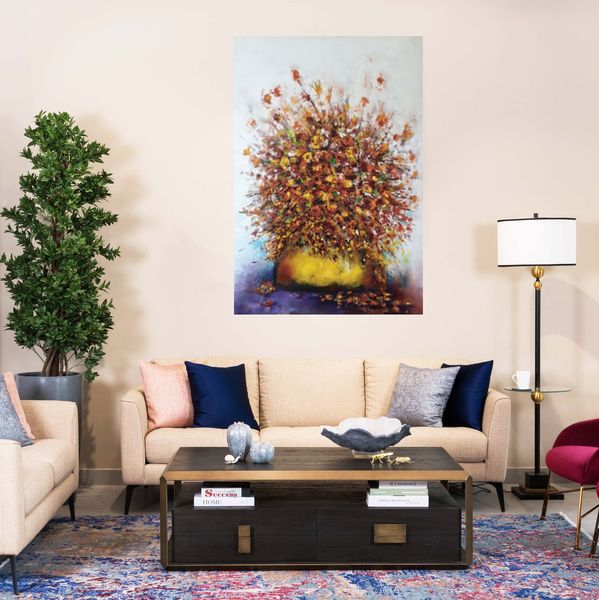 WTP Furniture Company
Working for the past 20 years, WTP has led the Singapore market with its wide range of furniture, accessories, flexible leasing packages and interior design services. Whether being contemporary furniture or the classics, quality, detail and craftsmanship is is what remains the focus of WTP.
Offering furniture that has presence and personality, WTP organizes events where you can visualize it in the context of a home. The soft furnishings and artworks on offer blend into the subtle senses that need to be tapped in order to imagine the perfect ambiance for your home.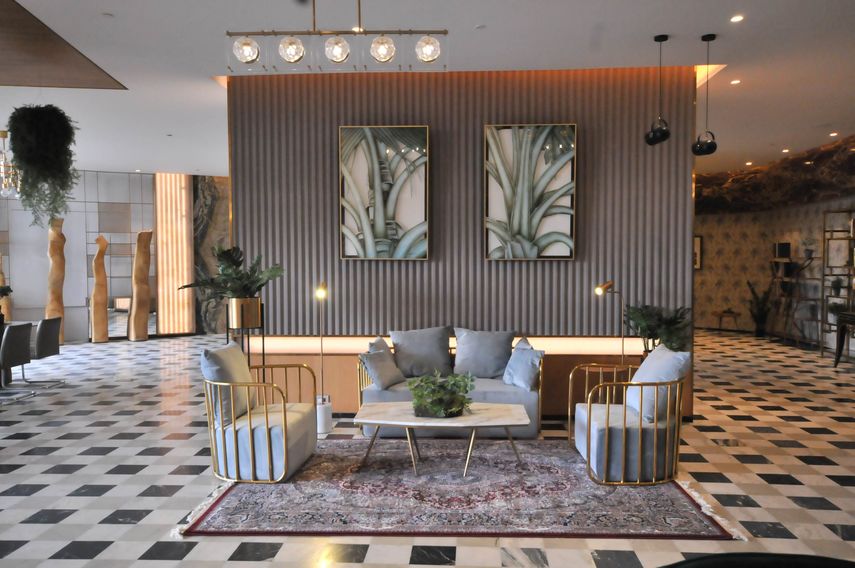 Mayinart x WTP
The exhibition If Walls Could Speak organized by Mayinart will be on view at WTP in Singapore from September 27th until October 6th, 2019.
The opening reception will take place on September 27th, from 6 to 9 p.m.
Featured image: Abhijit Paul artwork on display. All images courtesy of Mayinart.