Picha/Pictures - Between Nairobi & Berlin is the title of the new exhibition staged at me Collectors Room in Berlin, which showcases artworks made by children from Kibera, East Africa's largest slum, in collaboration with Berlin-based artists Zuzanna Czebatul, Zhivago Duncan, Andreas Golder, Amélie Grözinger, Markus Keibel, Caroline Kryzecki, Erik Schmidt, Pola Sieverding, and Ulrich Wulff. The organization One Fine Day made the collaboration possible, and the unique artworks produced during that period will be presented to the public in Berlin from March to June 2017. During this project the artists worked together with children, from teaching them artistic techniques to creating with them unique pieces that testify to the creative power of such partnerships. The created art also reflects the local conditions of the place where it was made.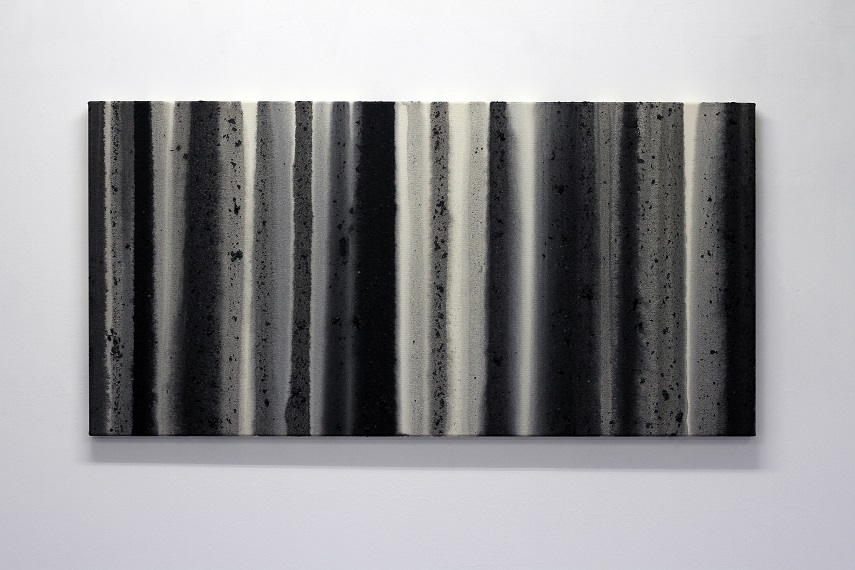 Berlin Artists and Kenyan Children Learning Together
The exhibition Picha/Pictures - Between Nairobi & Berlin is organized so as to present works by both Berlin creatives and their Kenyan students. Through such juxtaposition we learn about the creative processes deployed by artists in Kenya and the ways these processes and techniques stimulated imagination and creativity of children who participated. The resulting works are distinguished by the power of imagination and the completeness of the executed idea. They also offer a unique glimpse into the process of learning art, where the roles of teacher and a student are not arranged in a hierarchical manner. During the workshops in Nairobi teachers learned as much from the children, as children learned from the teachers. Each of the artists/teachers brought to the table their preferred technique which was taught to students - Zhivago Duncan's spray paint, Erik Schmidt's frottage technique, Pola Sieverding's photographic subjects, Amélie Grözinger's fold technique, and Andreas Golder's methods of reproducing light and shadow. Caroline Kryzecki, who creates moiré-like drawings with a ruler and a pen, and Markus Keibel, with his technique of bricolage, taught to young artists conceptual techniques for making art, adapted to children.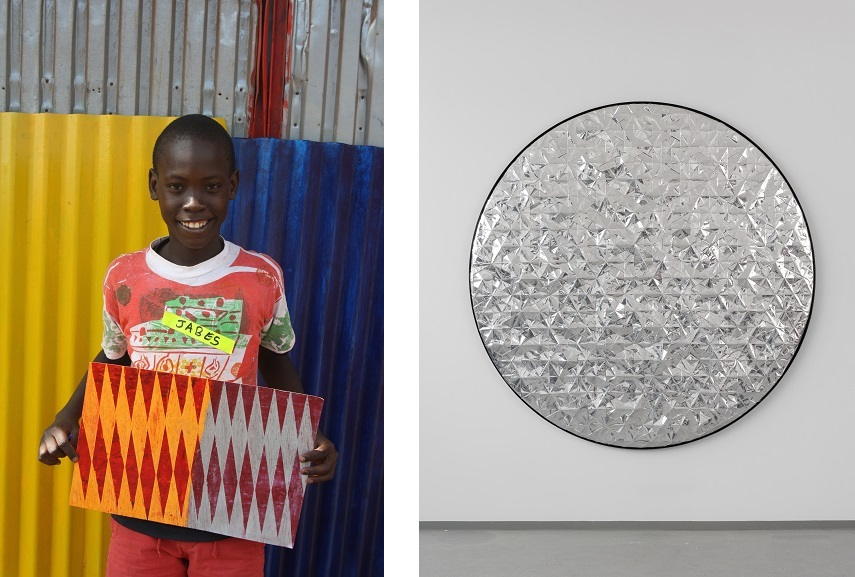 One Fine Day's Mission to Bring Art Back to Nairobi Kids
Since the 1990s Kenya changed its educational curriculum and gradually removed numerous forms of art instructions from institutions. The collaborations between creatives and children such as the one organized by One Fine Day become in this light even more important. The resulting exhibition showcases how productive and important it is to impart artistic values on children, but also how beneficial this type of teamwork can be for established creatives as well. One Fine Day e.V. charitable organization was founded in 2008 by Marie Steinmann-Tykwer and her husband, Tom Tykwer. The main goal of the organization is to bring art education to children living in Nairobi's slums. So far, it has enabled over 800 children from Kibera and Mathare to learn art. Besides visual arts, the group also organizes classes in dance, ballet, theatre, circus acrobatics, and writing.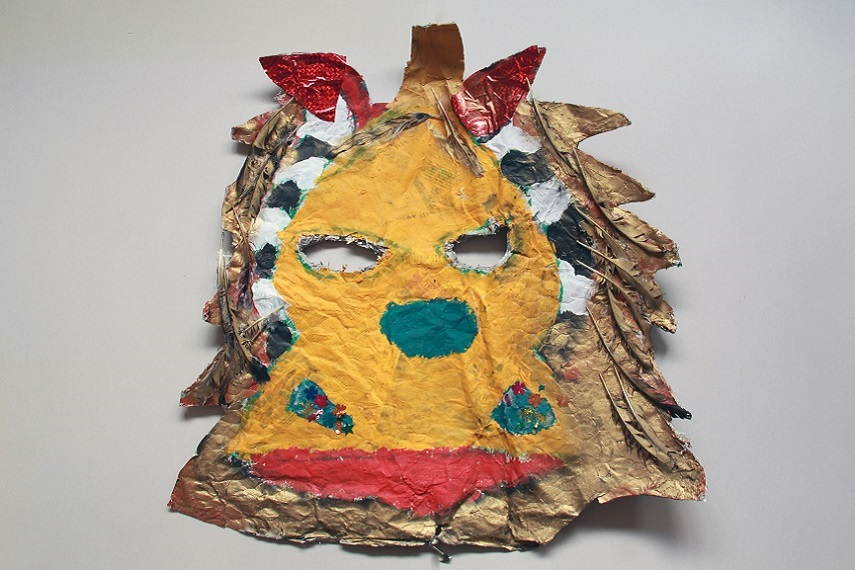 me Collectors Room Opens Its Doors for Picha/Bilder - Zwischen Nairobi & Berlin
A private space open for collectors, curators and anyone interested in art, me Collectors Room is a platform for international private art collections to present themselves in Berlin. Commanding 1300 square metres of exhibition space, the Olbricht Collection, which features works from the Renaissance up to the present day, has had its permanent home here since May 2010. Thomas Olbricht regularly shares the space with other international collectors who are invited to give the public an insight into their collections in broadly themed group shows. A special highlight of the space is the permanently installed Wunderkammer Olbricht, which contains more than 200 valuable objects from the Renaissance and Baroque periods.
The exhibition Picha/Bilder – Zwischen Nairobi & Berlin opens on 4 March, and runs until 4 June, 2017. The works by children and artists on display will be sold in the exhibition space me Collectors Room in Berlin. All proceeds will go to One Fine Day.
Featured images: Workshop Zuzanna Czebatul 2016; Maurice Workshop Caroline Kryzecki 2016, detail; Children at Workshop Amélie Grözinger with Thema Falttechniken; Gedeon Workshop Erik Schmidt, 2016. © One Fine Day e.V. All images courtesy of me Collectors Room.