The truth is that, as a society, we have been observed constantly, and another truth is that we're fully aware, and even used to it. Whether it's CCTV cameras everywhere or our very cellphones that track our every movement, it is almost safe to say that privacy will soon become some form of luxury. If you're an art lover, galleries could be your sanctuary where you're the one looking at art, and no one is looking at you. But what happens when even art starts looking back? Furthermore, what if its gaze goes to reach those beyond gallery walls as well? At me Collectors Room Berlin, you can now engage in a brand new dialogue with artworks, as the group exhibition entitled Private Exposure challenges the way we relate to them.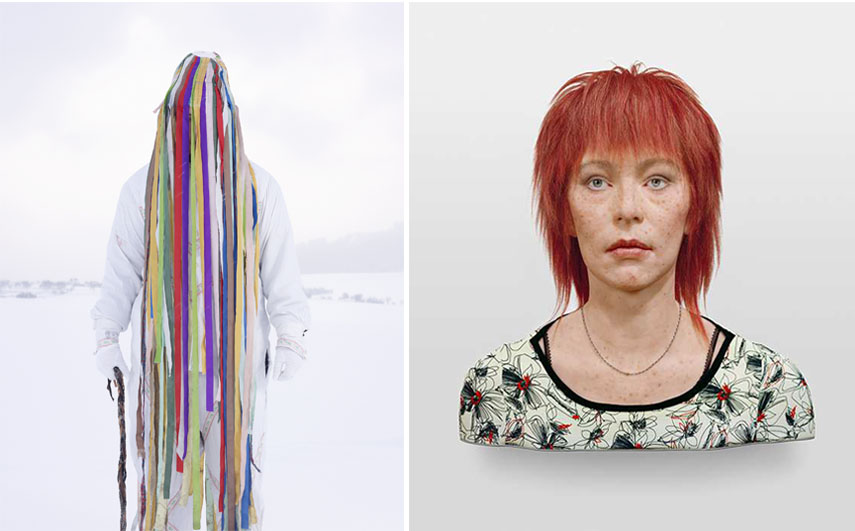 Private Exposure
The glass-fronted, open architecture of the me Collectors Room exhibition space represents the perfect site for the works within the Private Exposure show, as it offers its visitors multiple lines of sight while putting them on display. At the same time, they are watching and are being watched, having them become aware of their own existence and physicality in presence of art. Across a variety of medium, genres and approaches, the artworks spread out to occupy the two levels of the building and out onto the street; whether it's Sitting Woman, the hyper-realistic nude by John De Andrea, quietly looking out the window, Sam Taylor-Johnson's fixed gazes in her Sustaining the Crisis video piece, or Philip-Lorca diCorcia's wordless dialogues, they all explore what it means to communicate by looking, watching, viewing, observing, staring, glimpsing, peeking.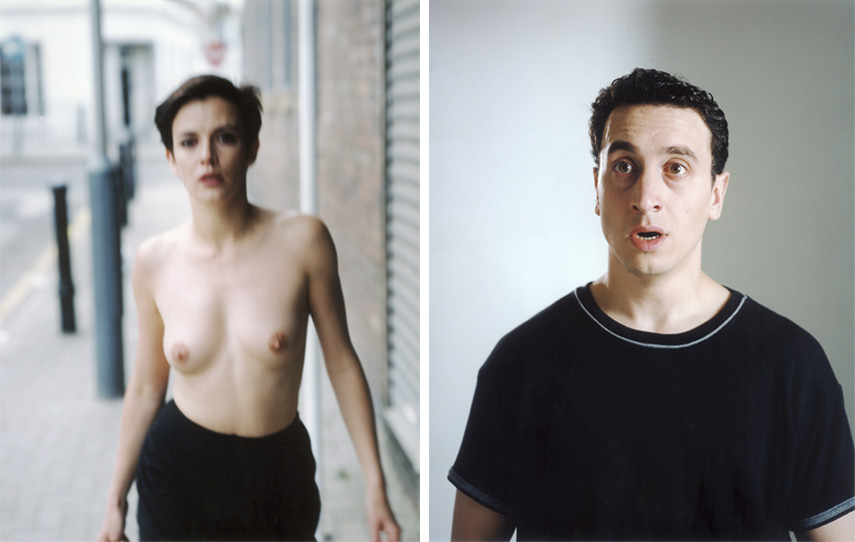 The Art of Looking
An impressive line-up of renowned artists have been incorporating the notions of "the gaze" in their artistic practice, tackling topics like identity in the process as well. Think of Charles Fréger's Wilder Mann photographic series, where humans take on an almost otherworldly creatures, or Tony Oursler's abstract, hybrid characters. Some identities are simply hidden, like in the images of André Gelpke, or are not even depicted through a human being, like in the case of the art of Alicja Kwade. And what about the sculptures of Evan Penny, that even challenge our perspective, on top of it? That's not all, as the show will also feature artworks by Marina Abramović, Barry X Ball, Jeremy Blake, Don Brown, Rineke Dijkstra, Paul Graham, Victor Guidalevitch, Nicky Hoberman, John Isaacs, Johannes Kahrs, Leigh Ledare, Zoe Leonhard, Gerhard Richter, Pipilotti Rist, Zbigniew Rogalski, Gino Rubert, Timm Ulrichs, Erwin Wurm and Jian Zhang.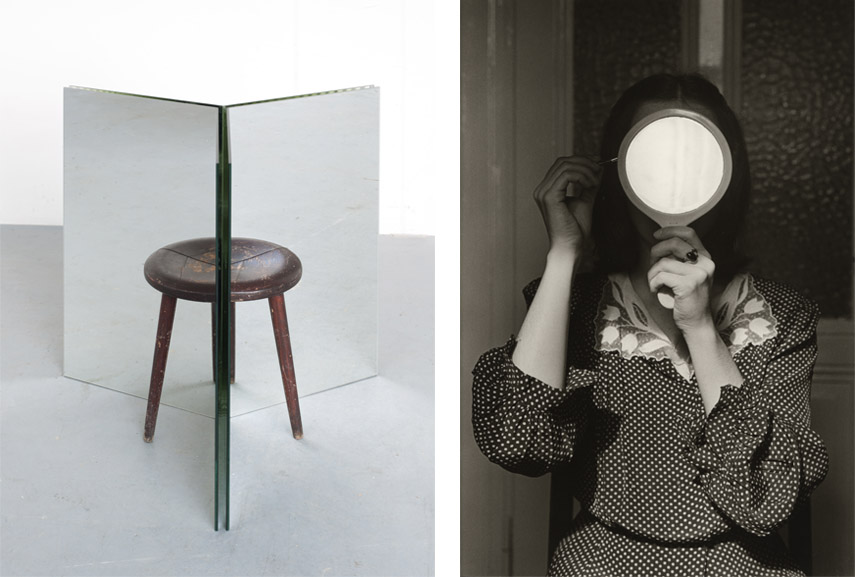 Group Exhibition at me Collectors Room / Olbricht Foundation
This event marks the fifth time that the Olbricht Foundation has invited young curators to put together a show at me Collectors room as part of their Masters degree in Curating the Contemporary and a collaboration with the London Metropolitan University and the Whitechapel Gallery. Private Exposure, a group show featuring 17 international artists curated by Fabiola Flamini, Eilidh McCormick, and Alice Montanini, will be on view at me Collectors Room / Olbricht Foundation in Berlin, Germany, from April 27th through August 28th, 2016. The press breakfast will be held on April 26th at 10am.
Featured images in slider: Philip-Lorca diCorcia - W, September 2000, #6, 2000. Archival pigment print. Courtesy the artist and David Zwirner, New York/London; Johannes Kahrs - Untitled, 2005. Oil on canvas. © VG Bildkunst, Bonn 2016, Courtesy Zeno X Gallery, Antwerp & Luhring Augustine, New York; Jian Zhang - Square Nr. 3, 2005. Oil on canvas. Courtesy Galerie Frank Schlag & Cie, Essen. All images courtesy of me Collectors Room / Olbricht Foundation.