Matter is self-preserved form of energy but meaningful only when we put it to action or, in more abstract option, when we ignite it's capacity to be a part of new context with intrinsic value. Nevertheless it's a hard process, to expand whole narrative around matter, but definitely an interesting one, artistic in it's foundations. Three artist decided to do just that, giving tribute to the matter. Each of them created pieces that tell different and meaningful poetic stories. Stories without word said, but still heard. Huang Rui, Li Hongbo and Jiang Ji'an explore the interaction between these two elements and how their creations resonate with Meaning and Matter. If you desire to witness and enjoy this exhibition visit Magda Danysz Gallery in Shanghai in mid of December.

Li Hongbo reusing newspaper
Li Hongbo took his own path by inserting matter in illusive mechanism as time. While working with object that evolve and transform through time and space Hongbo uses very common technique to create his work of art. Reusing newspapers charged with meaning, words and stories, he creates new sculptural objects, almost breathing new life into meanings that were set aside.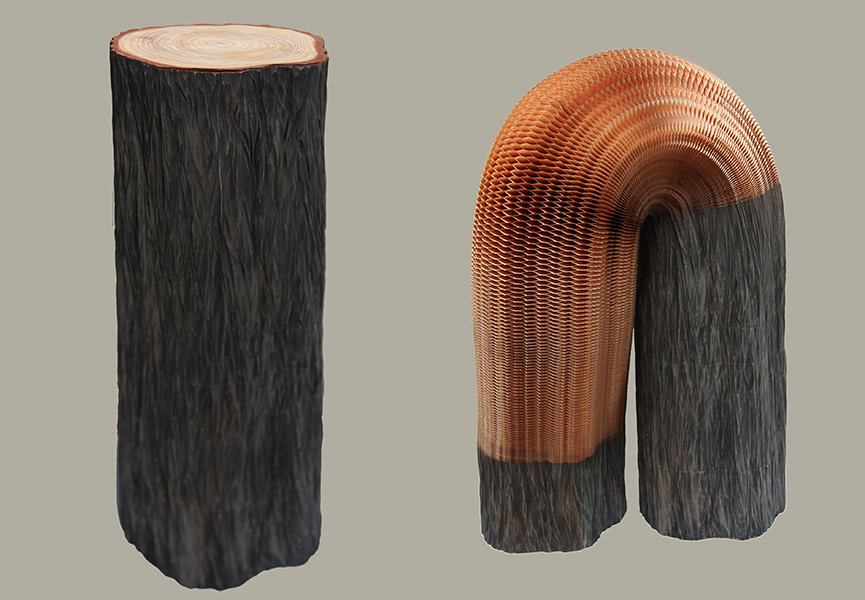 Jiang Ji'an' infinite cycle
Approach of Jiang Ji'an follows the work of his fellow artist, but of course in a different manner. Ji'an is replicating, never identical, infinite cycle. Through the use of one object, he turns it to another reality, giving it different meaning with subtle irony to it, such as his work where he by using tea leaves he creates paper and ink to recreate an image of tea. In the cycle, line is getting thinner between the illusion and reality. By using shadows, as he draws attention from the focus point, he's connoting another dimension, a reality not so obviously visible.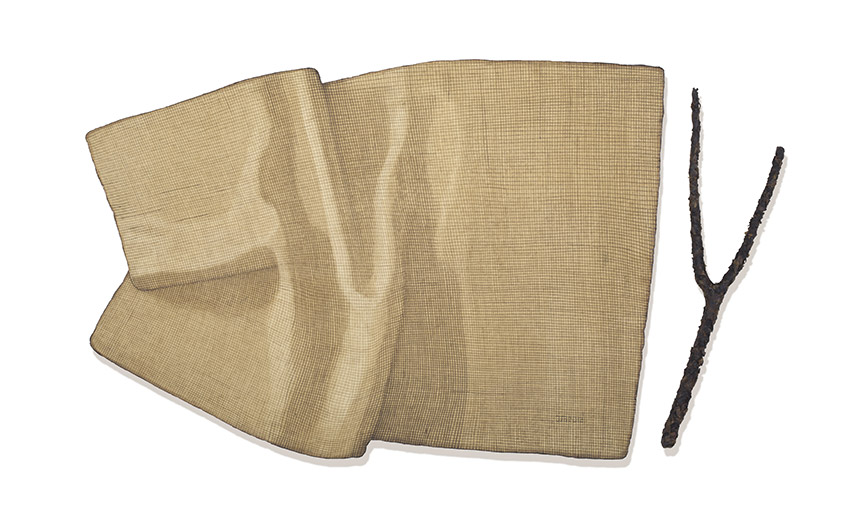 Huang Rui as opposit
This artist is taking very different approach when compared with previous two. Actually, direction of movement is not from matter to words and meaning itself, rather the opposing practice. Using a meaning to form a matter, he is basically using words as concrete material, a building block for his sculptures and paintings. Working around the symmetry and simplicity of forms and colours, and thanks to an exploration of texture, he is making us see the beauty and strength of words. Huang Rui's creative process is derived from a strong note of social activism. Fighting for free expression, Rui was subjected to significant censorship by the government. He was a founding member of the Chinese avant-garde group the Stars.
Exhibition will run through From 13 December, 2014 to 10 January, 2015 at Gallery Magda Danysz, 188 Linqing Road (x Pingliang Road), Shanghai. This Gallery is also home to artists like Liu Bolin, Shepard Fairey, Futura, JR, L'Atlas, Vhils, Yang Yongliang and many more.
If you enjoyed reading this post and want to learn more about upcoming exhibitions sign up for My Widewalls today!